What To Expect From Apple's iPhone 12 Event Today
There's some mystery about what could be announced besides iPhones
Apple's next fall event kicks off tomorrow at 1PM ET, when the company is widely expected to reveal its new iPhone 12 lineup of smartphones. Rumors have given us a pretty good picture of what we can expect to see with these new phones, and Apple's official "Hi, Speed" tagline for the event suggests that one of the iPhone 12's main features could be support for fast 5G cellular speeds.
Rumors have circulated about a number of potential products in Apple's pipeline, too, and there's always the chance that the company could show some of those tomorrow. But we don't know if Apple is going to make this event as tightly focused as last month's Apple Watch and iPad event — which ran for just over an hour — so it's hard to gauge just how many products we might expect to see.
Read on to learn more about what Apple might reveal during today's event.
source: theverge.com
Check Out Pictures From The Burna Comics And Audiomack Event In NYC
Over the weekend, Brooklyn hosted the special pop-up event Burna Comics, which saw Burna Boy's comic book world come to life. Hosted at Anyone Comics in Brooklyn, attendees were able to browse and grab limited editions Burna Boy comics, merchandise, and food, as well as enter a chance to win tickets to Burna's next concert in NYC. The event was free and followed health guidelines.
If you remember, Burna Boy's latest album Twice As Tall came accompanied by a comic book to "put the project in perspective abs some insight into the album title and why I chose it," the artist mentioned. Well, Burna and the team at Audiomack helped that come true IRL.
Speaking about the Burna Comics event, the Nigerian star mentioned: "The best part about creating a project is the idea of your listeners being able to engage with it! I haven't been on tour in months so I'm excited for my fans to have a chance to engage with my art! I feel blessed!"
Check out pictures from the Burna Comics x Audiomack event in NYC below.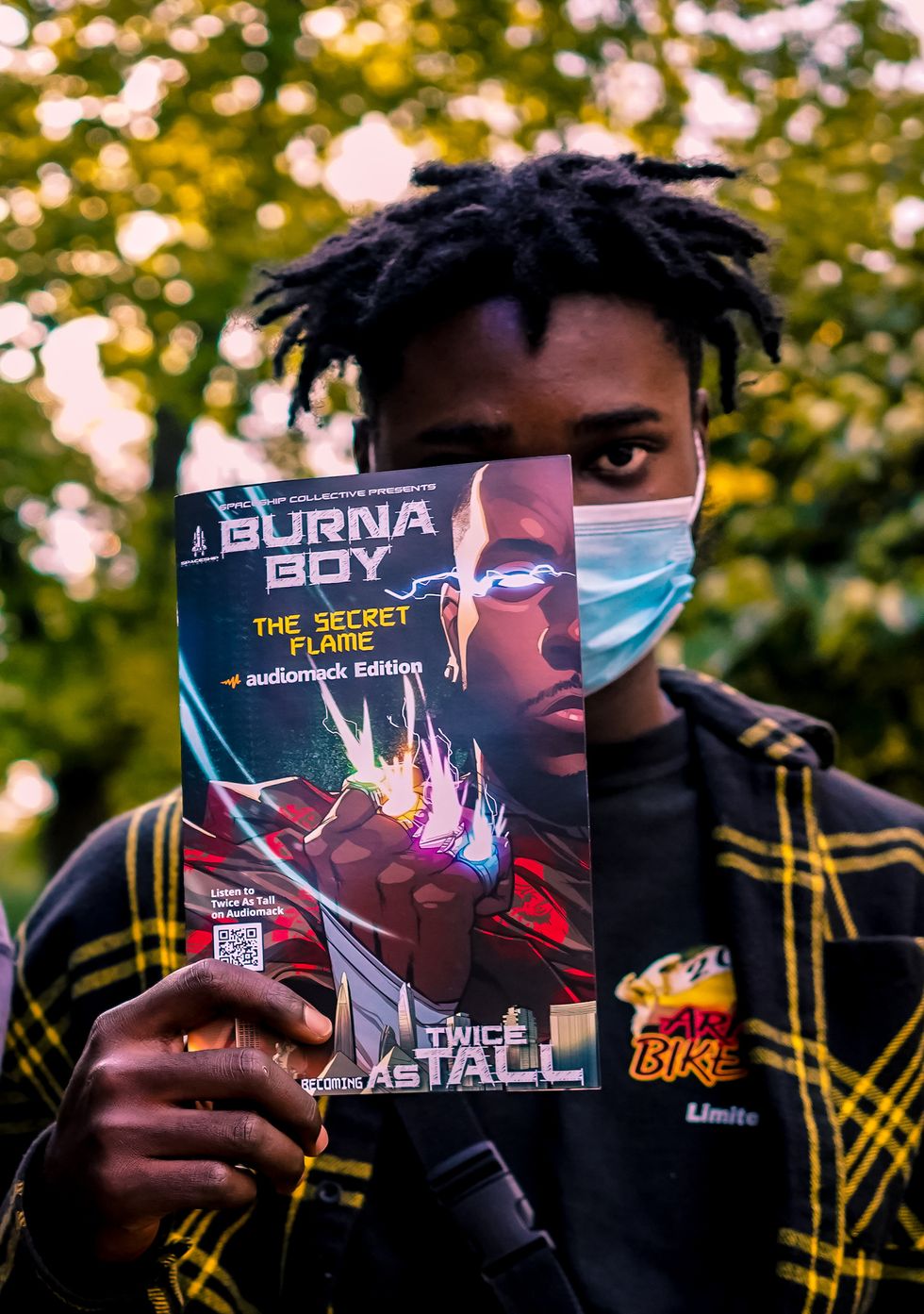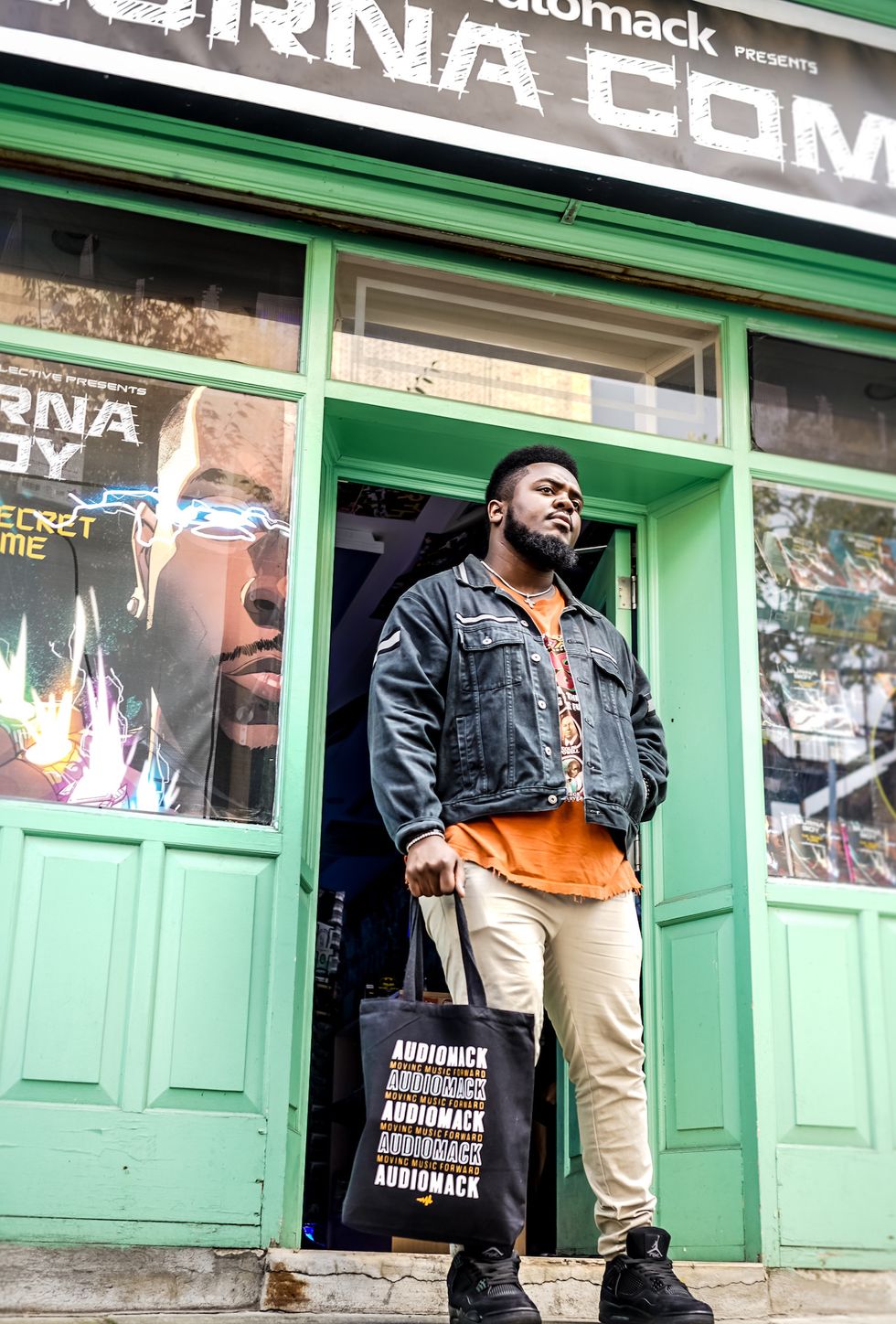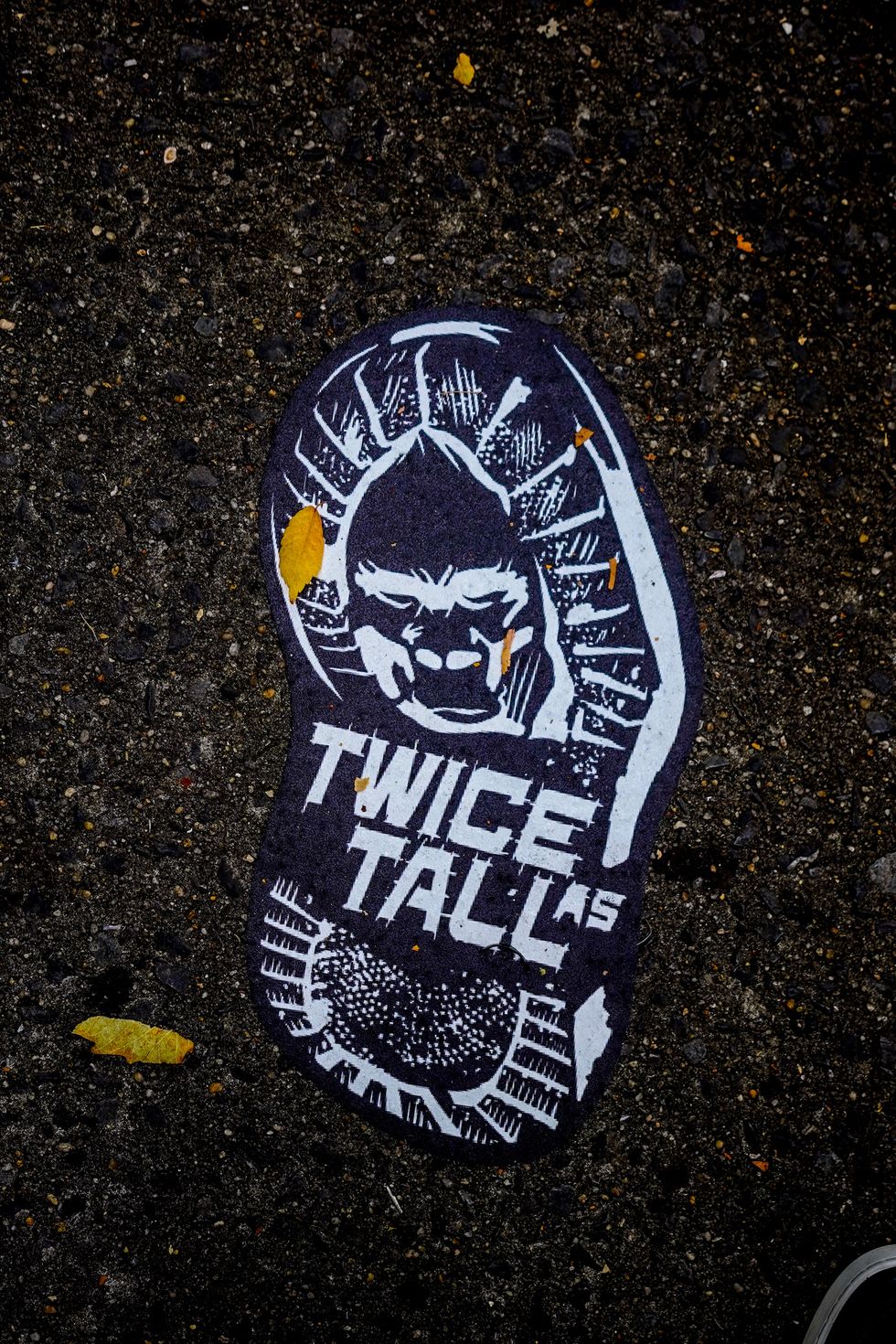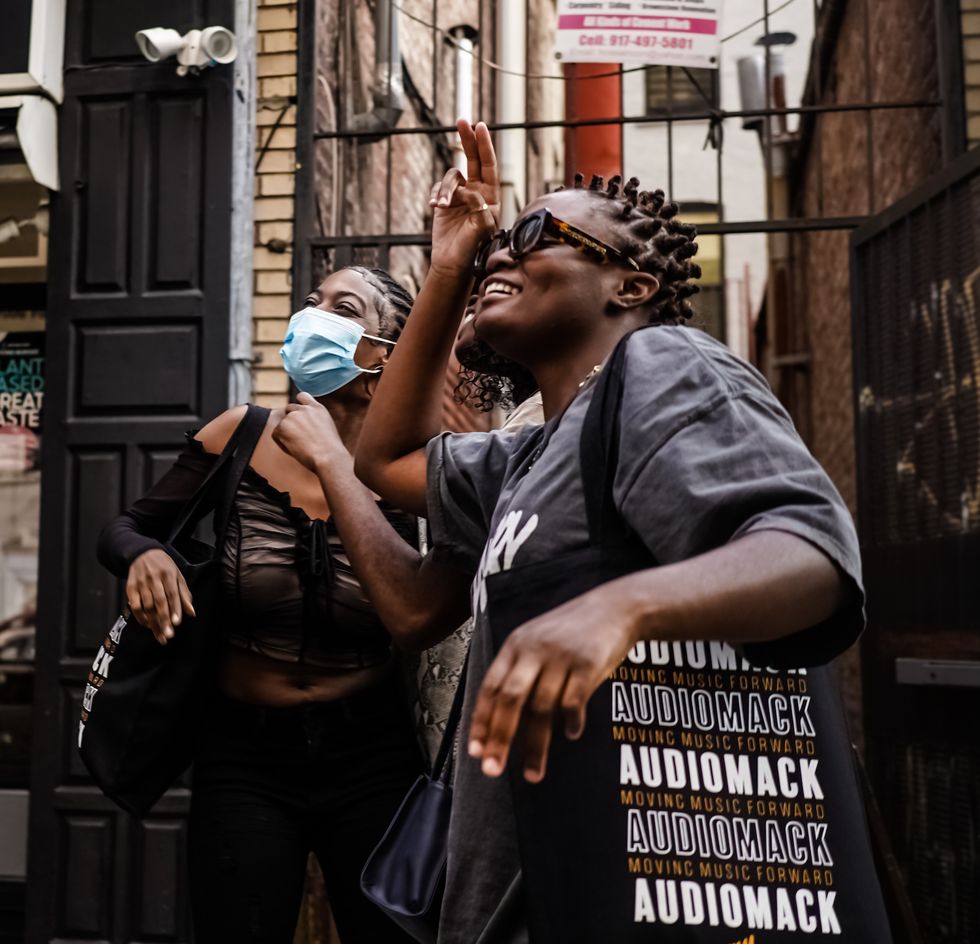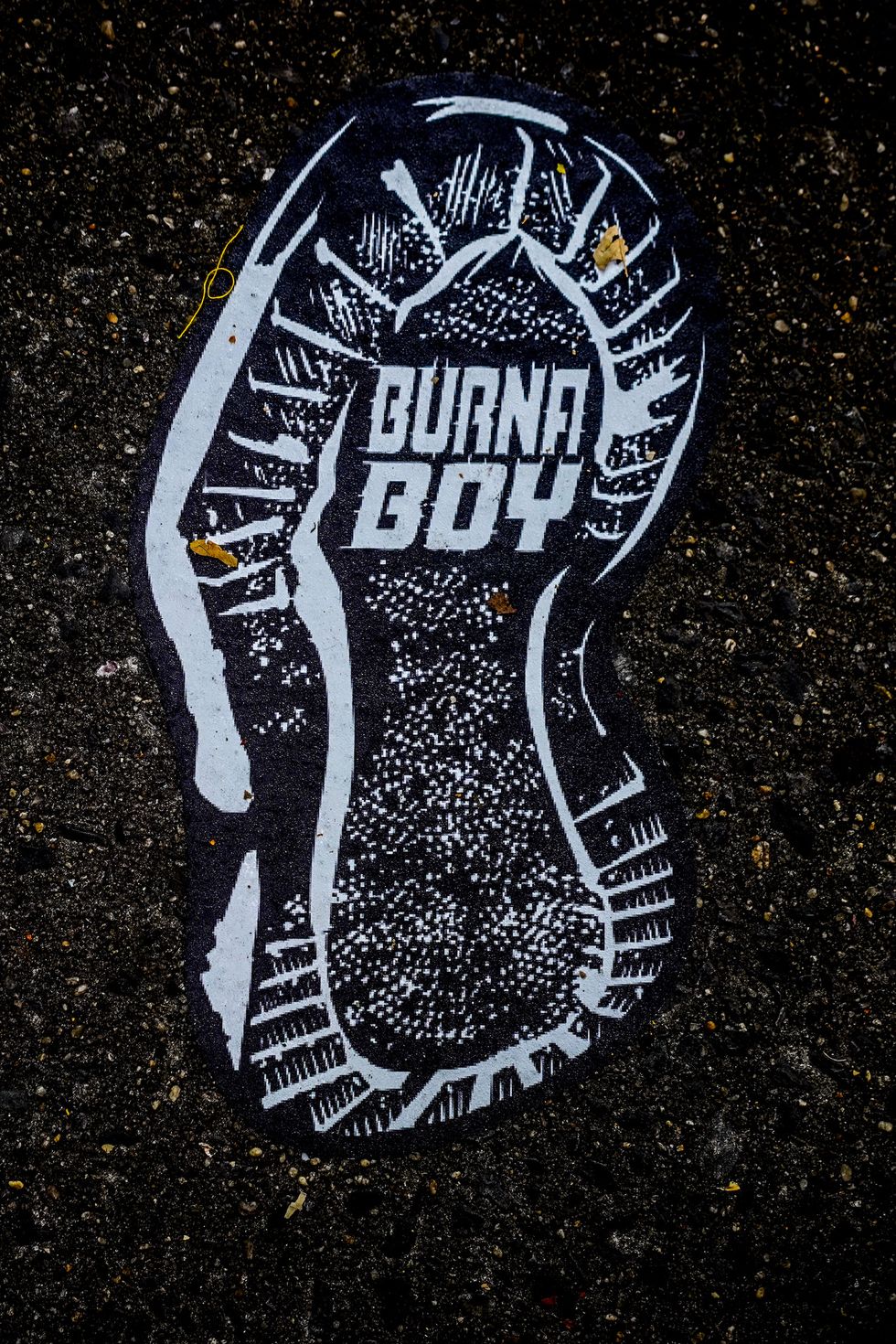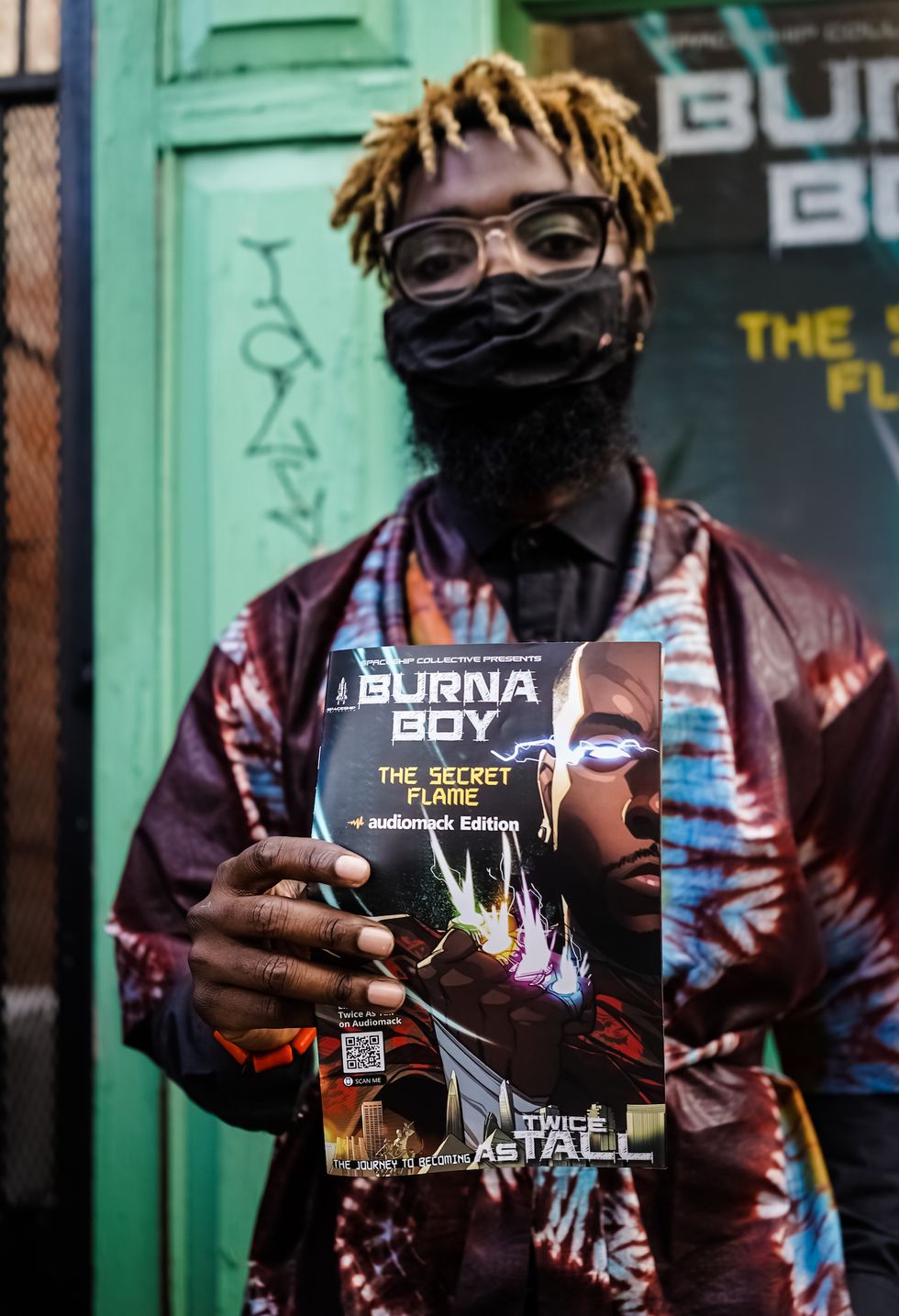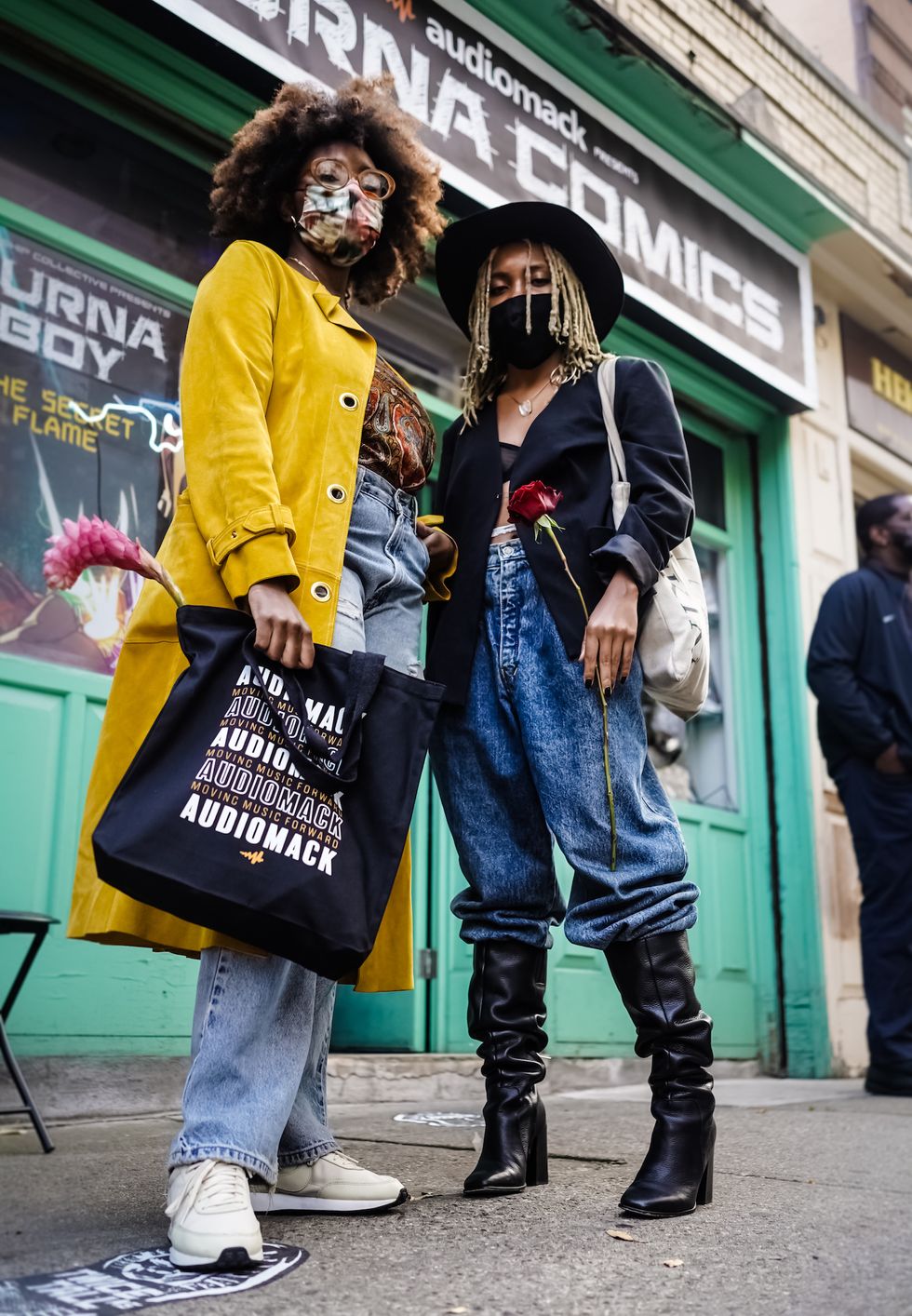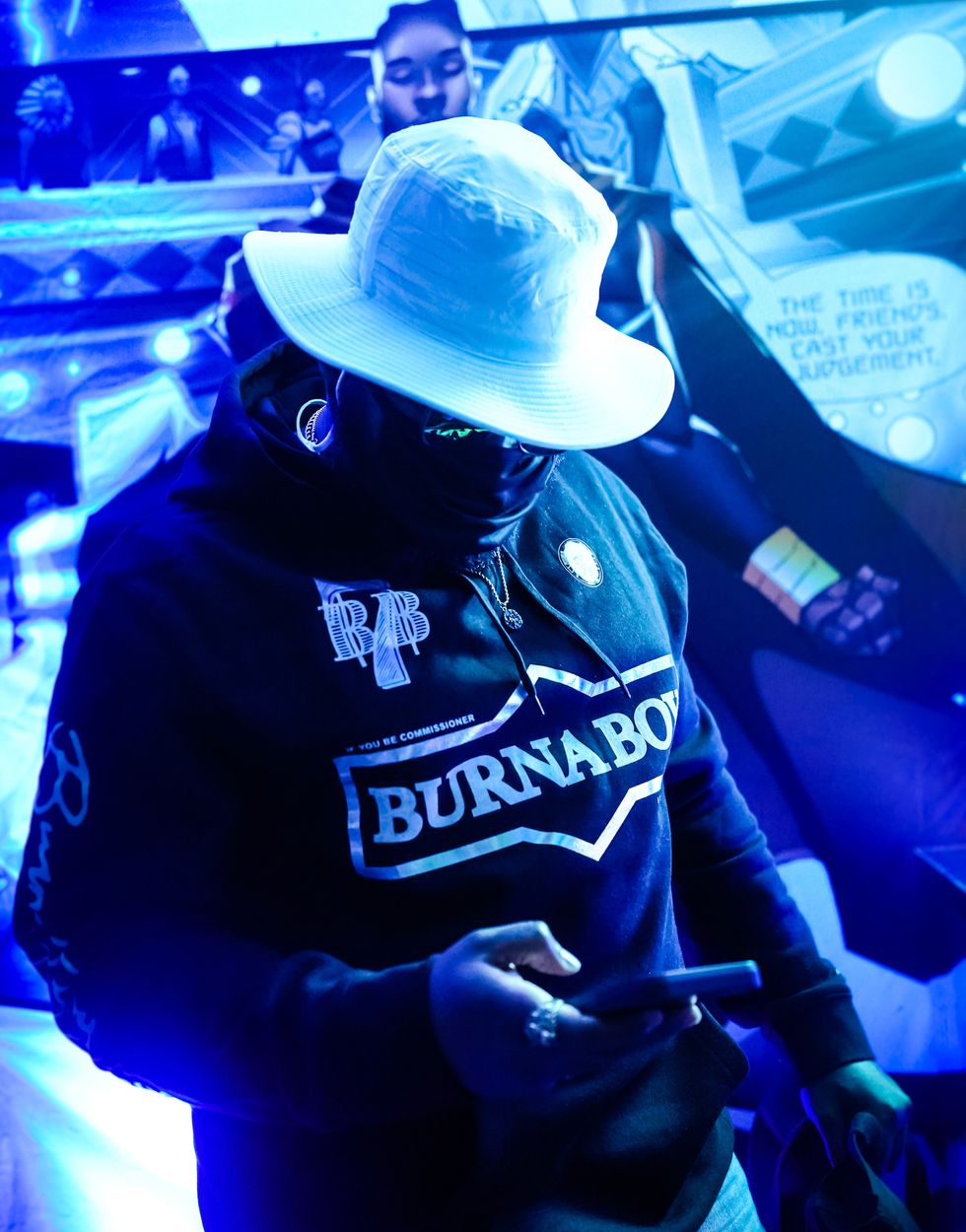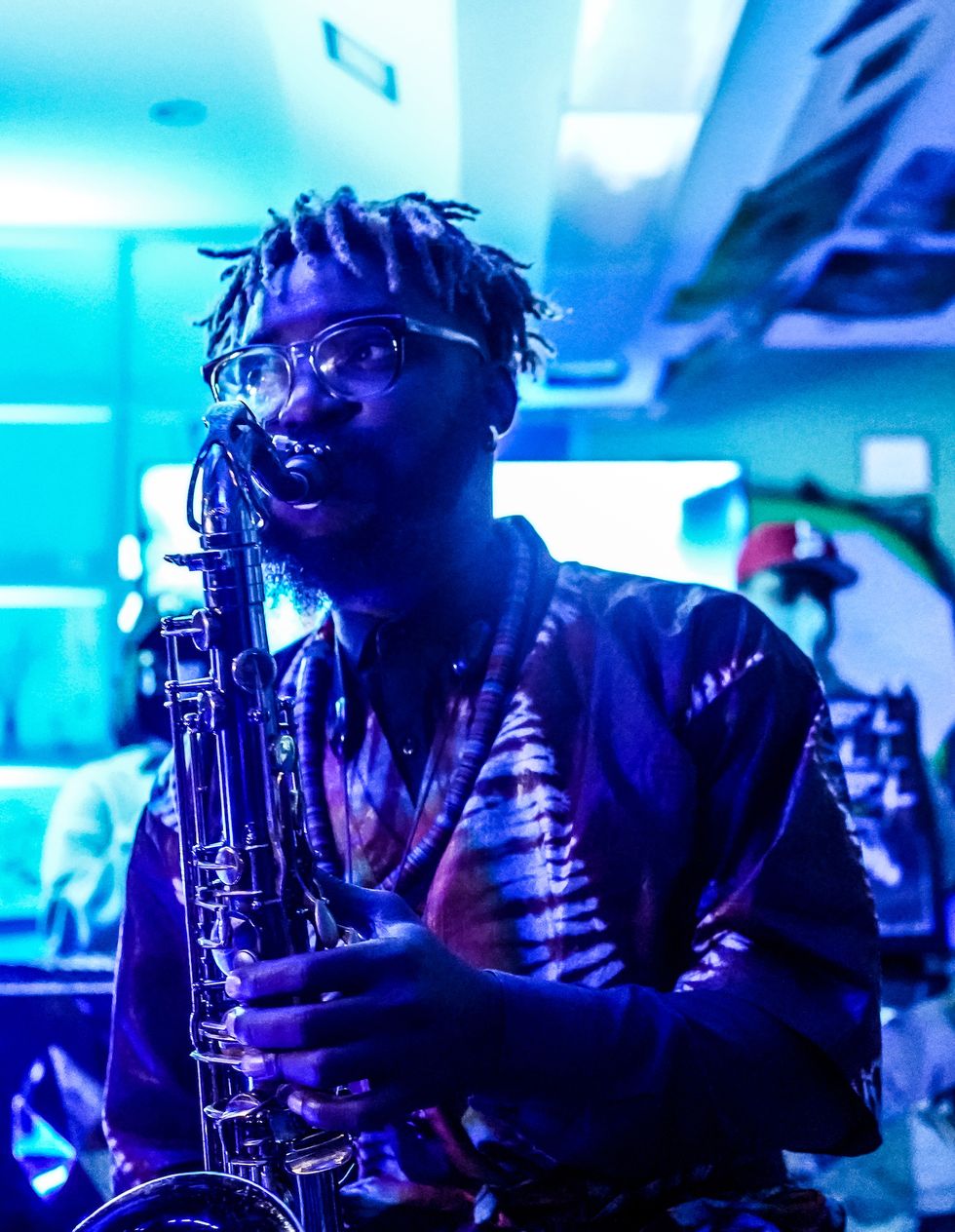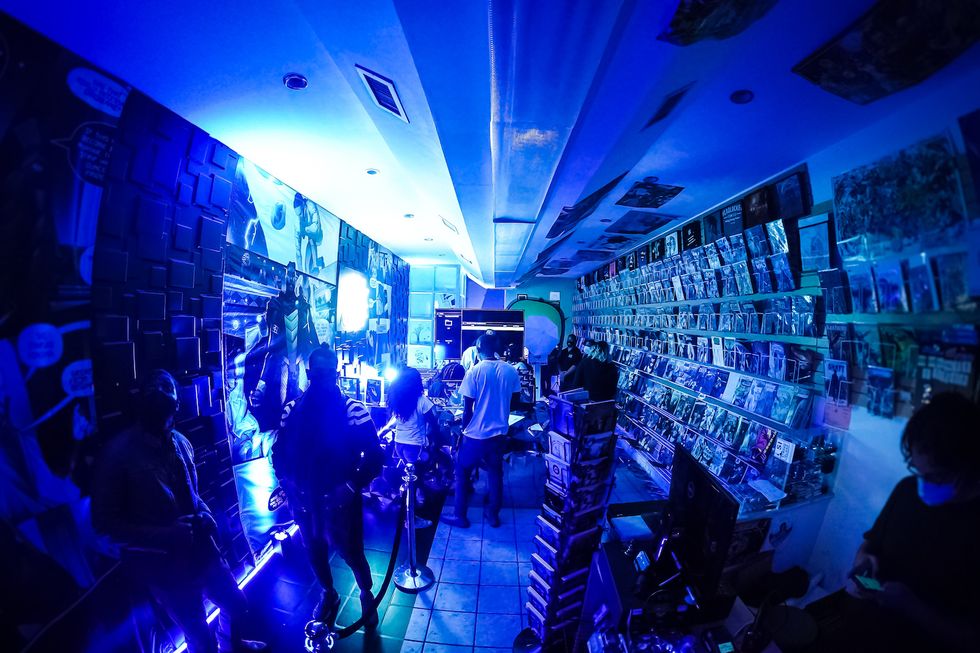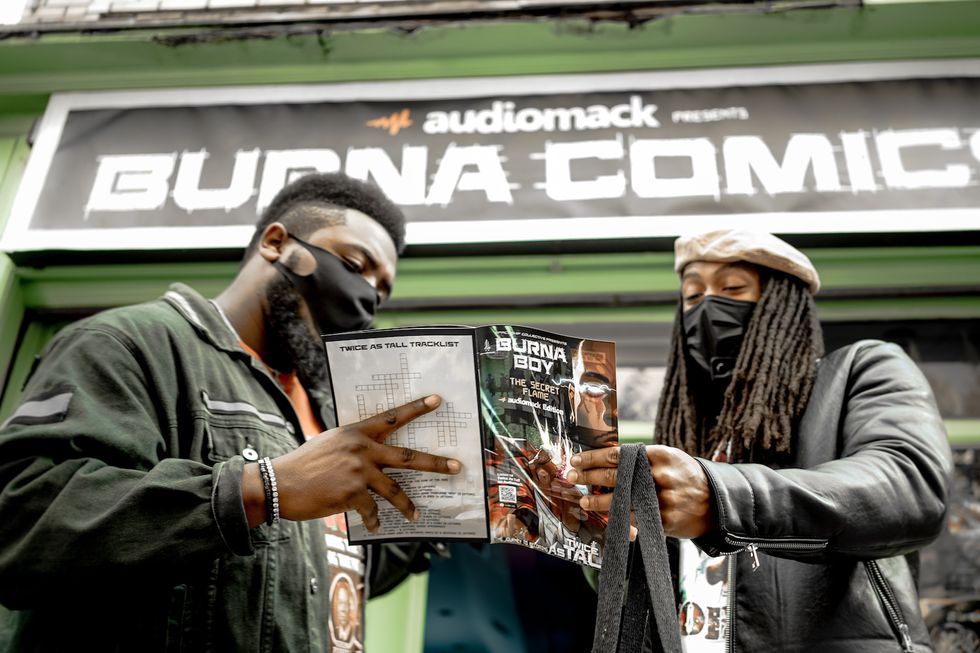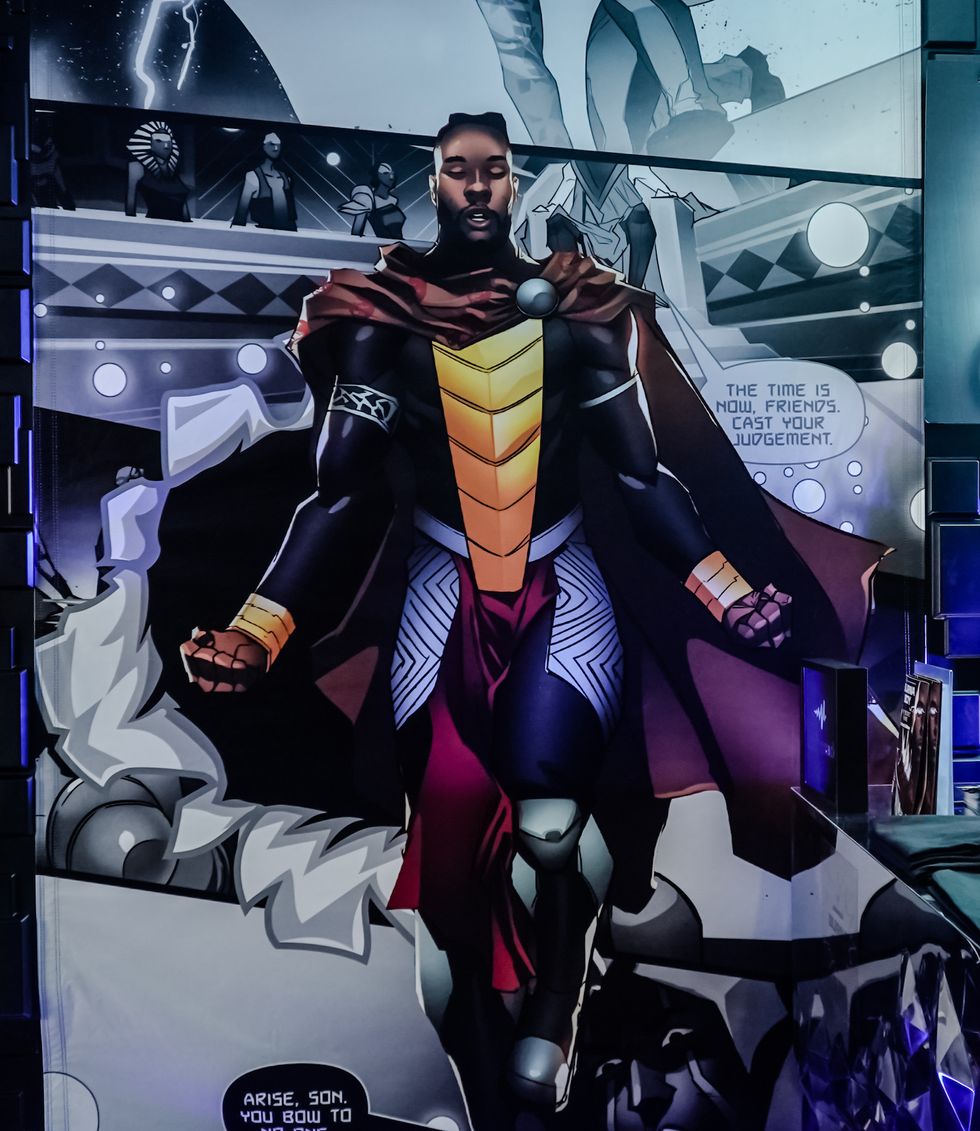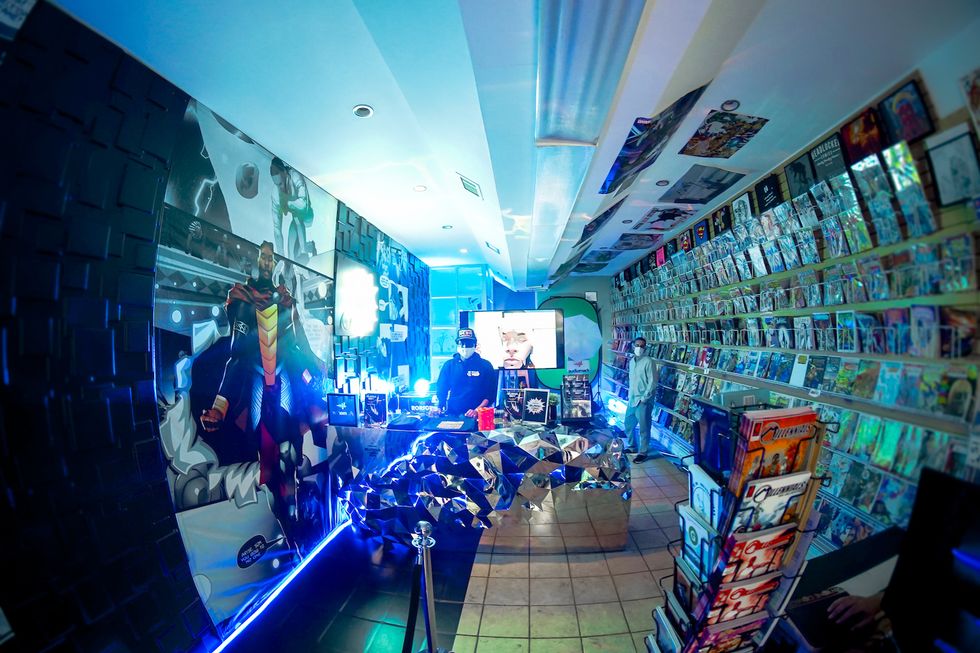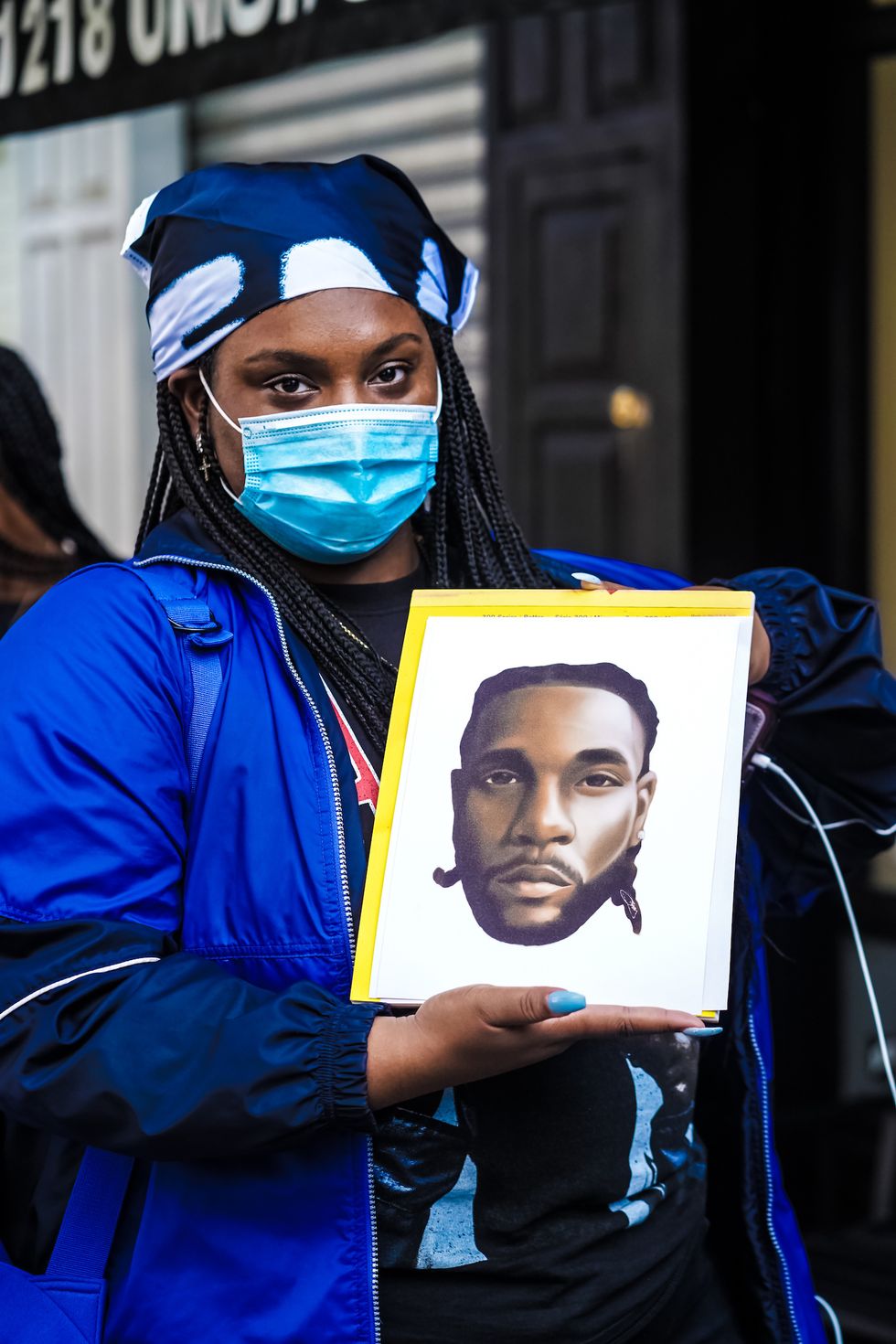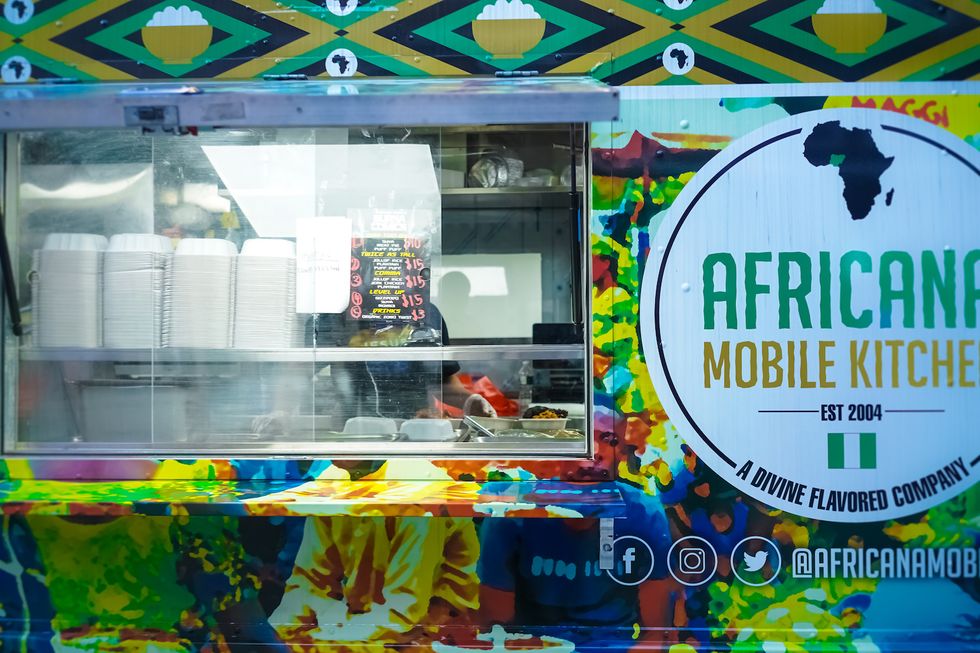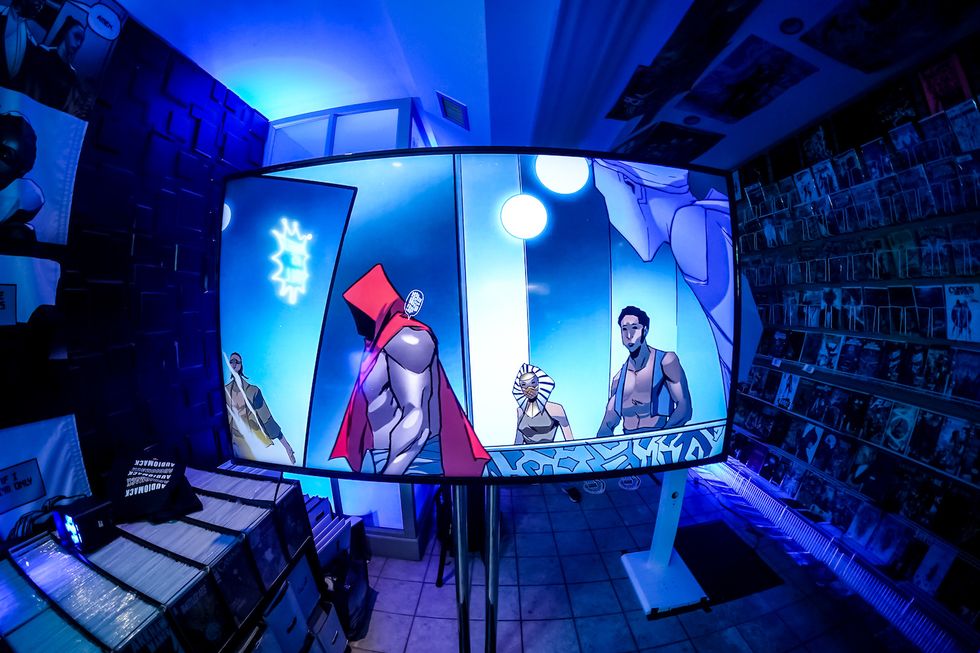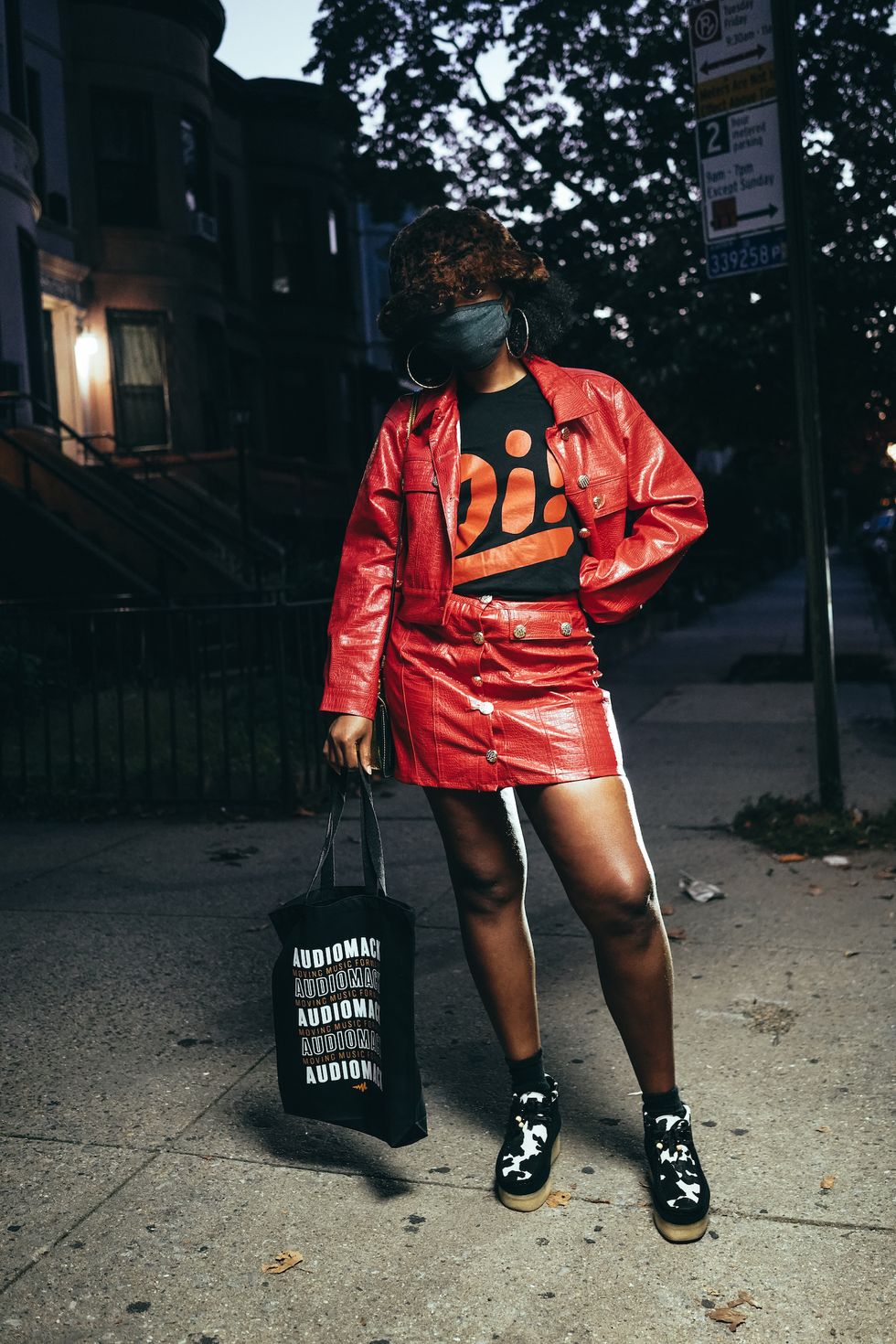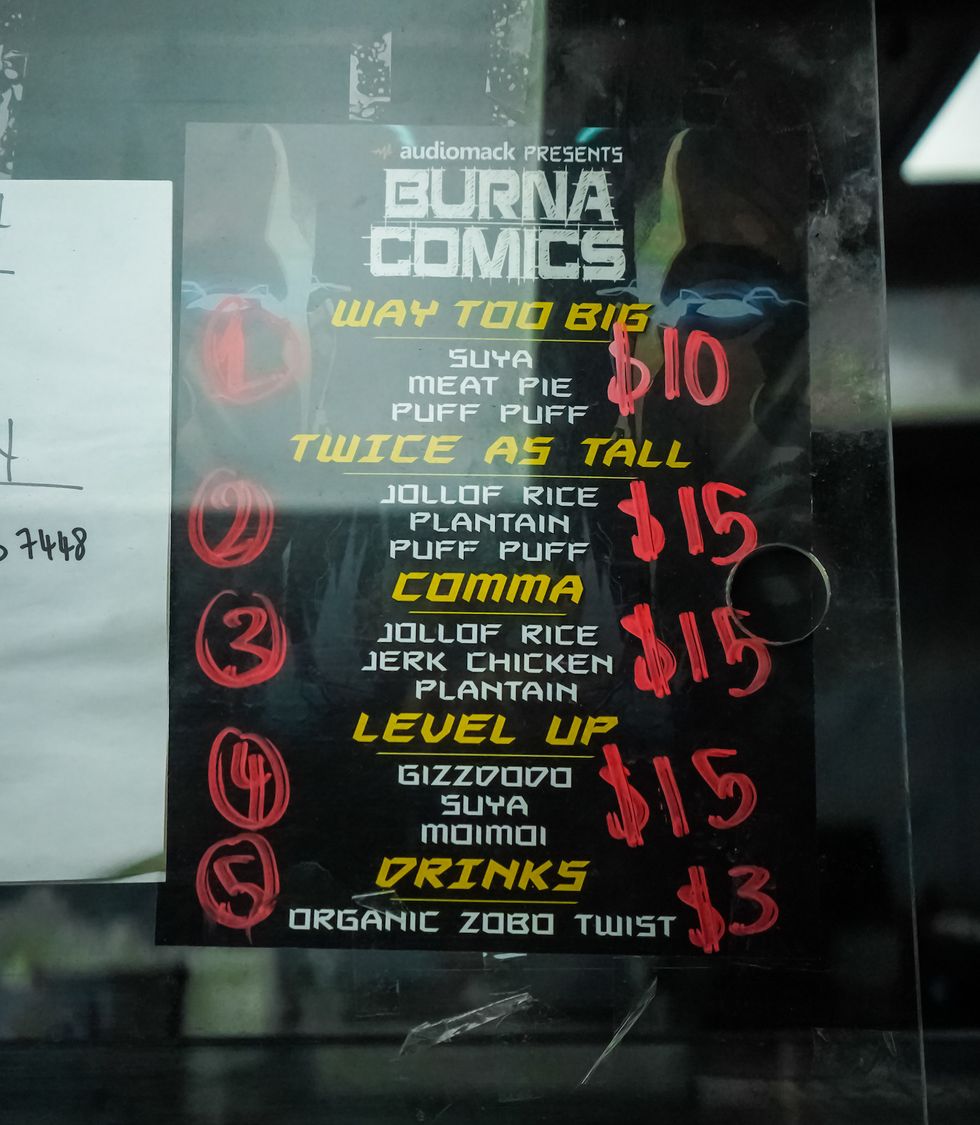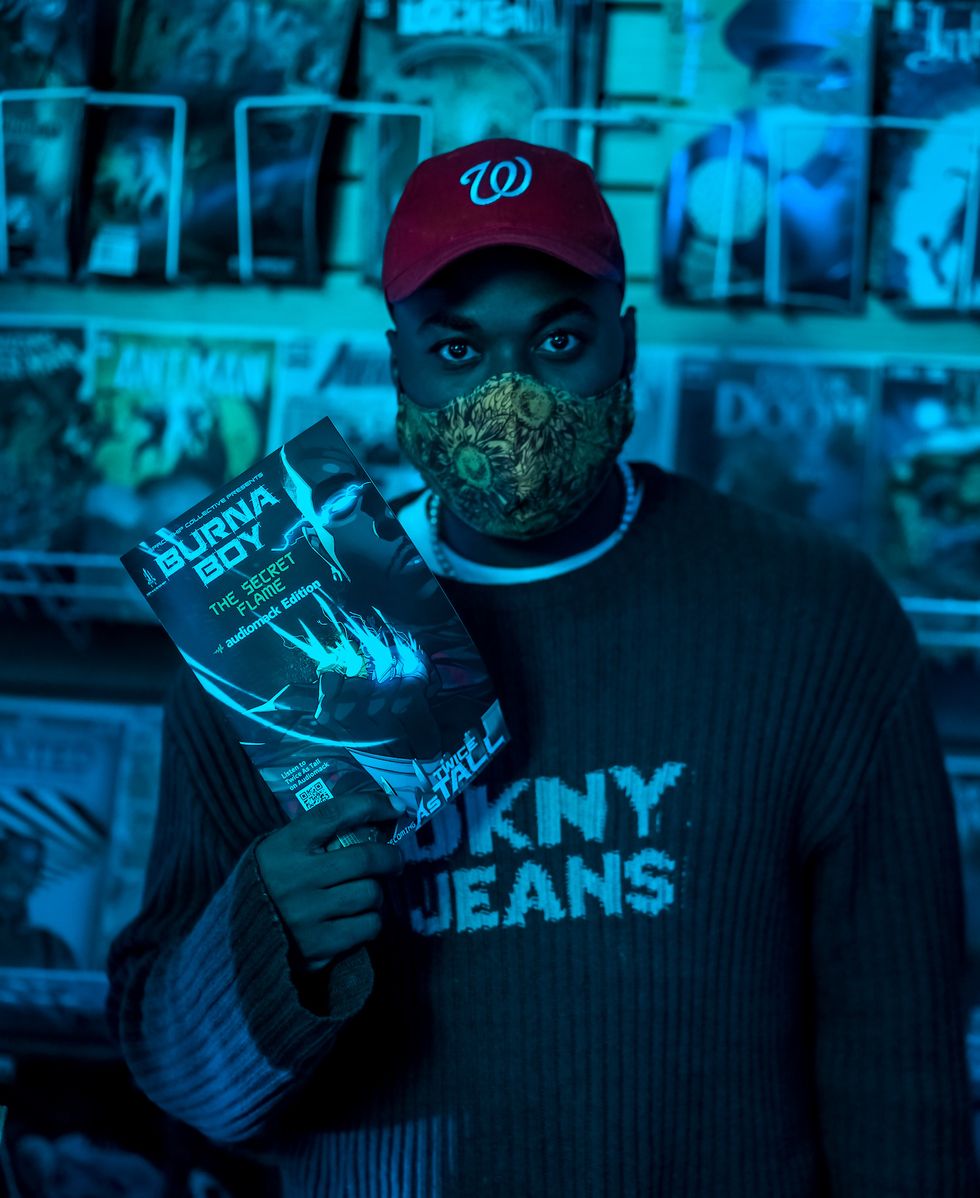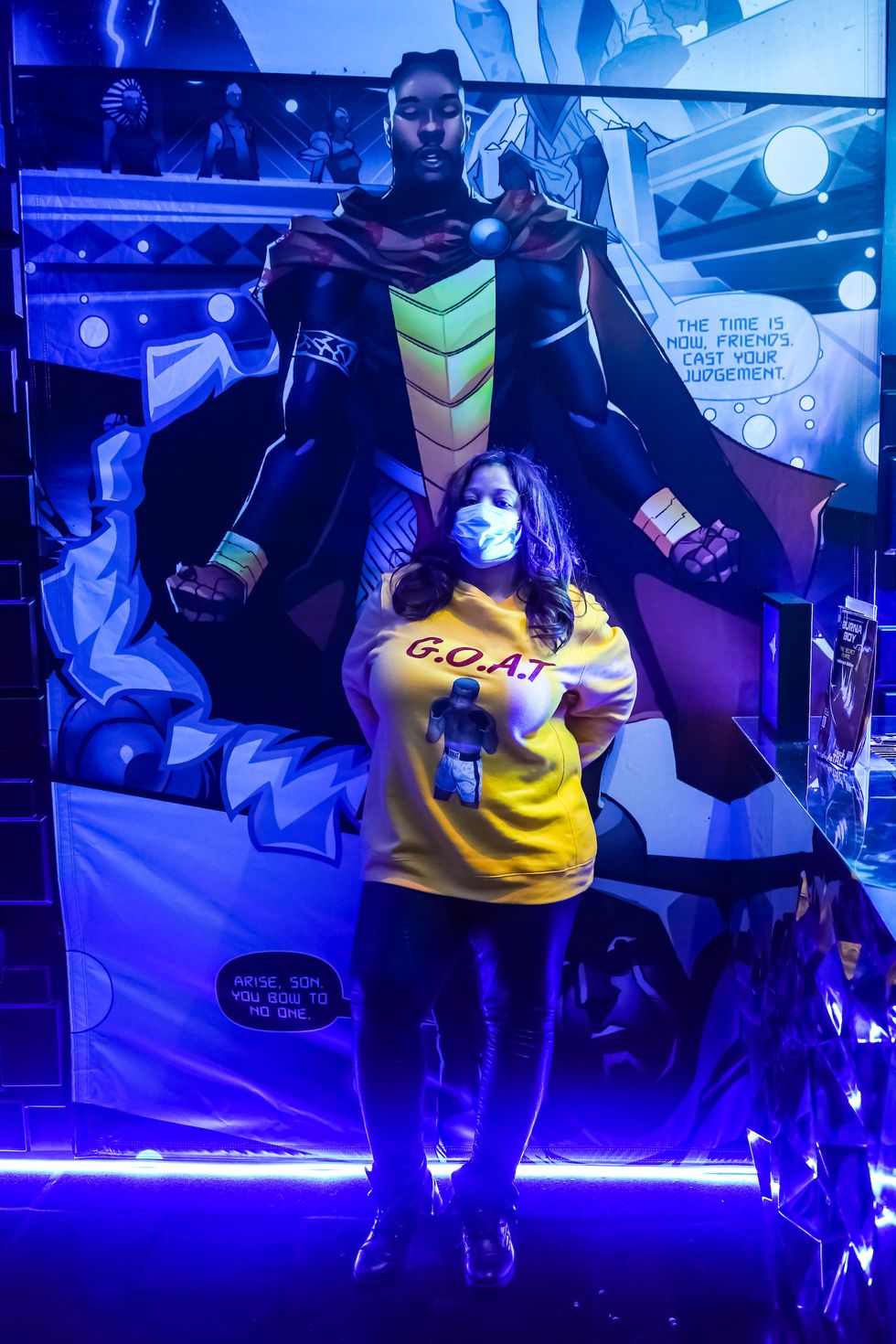 Photo via Audiomack/Purple Agency PR.
Source: okayafrica