The Crazy Things People Are Betting On In The Absence Of Live Sports
TOPLINE With most live sports suspended during the coronavirus pandemic, online gamblers have turned to different contests like Russian table tennis and Korean baseball, while also betting on everything from video games and reality television shows to political news and even the weather.
KEY FACTS
"[English] darts and esports have had big increases in betting volumes, along with football [soccer] leagues that have kept playing like the Belarusian Premier League," says Pascal Lemesre, a spokesman for U.K. betting exchange platform Smarkets. "Horse racing remains our most-traded sport and has made up two-thirds of volume since the lockdown began."
Many betting companies, like DraftKings, had to really dig and get creative with new offerings during the pandemic, says Johnny Avello, head of sportsbook for DraftKings. "We went out and found whatever we could… we wanted to keep our customers engaged."
A charity golf match with Tiger Woods, Peyton Manning, Phil Mickleson and Tom Brady, for example, has drawn massive interest and could surpass the betting volumes DraftKings saw in last year's major golf tournaments.
Betting on esports has also seen a huge uptick and has really "made its mark," he says: Virtual NASCAR races proved to be immensely popular, along with daily fantasy for video games like League of Legends and Counter-Strike: Global Offensive. 
There has also been a lot of interest in betting on politics, including who will win the 2020 U.S. presidential election, who Democratic nominee Joe Biden will choose as his vice president and how long UK prime minister Boris Johnson will stay in office. 
According to data from Smarkets, almost $2 million has already been traded on the election, with Donald Trump retaining a 5% lead over Joe Biden; Kamala Harris is frontrunner to be Biden's VP, slightly ahead of Amy Klobuchar.
Since the Democratic debate between Joe Biden and Bernie Sanders in mid-March, DraftKings has offered free-to-play betting pools around many political events, along with reality television shows like Survivor and Top Chef, and even the weather in certain states.
SURPRISING FACT
Bettors have certainly shown interest in gambling on the outcomes of their favorite TV shows: According to data from BetOnline, there was even a flurry of betting on the final episode of The Last Dance, with odds on things like whether Michael Jordan would cry while being interviewed or how many people would be shown with a cigar in their mouth.
WHAT TO WATCH FOR
Sportsbooks are seeing huge pent-up demand as some major sports like NASCAR and German Bundesliga soccer start to resume. Soccer, which normally makes up 45% of the Smarkets' betting volume, fell to 23%, maintained largely by interest in the Belarusian Premier League and Nicaraguan soccer, both of which continued to play games amid the pandemic. With the German Bundesliga resuming last weekend, betting volumes increased 428% compared to the previous round of fixtures before coronavirus, according to Smarkets.
CRUCIAL QUOTE
"When you don't have all the normal content, customers will migrate," Avello says. "That's the positive that's going to come out of this—we're always looking for additional content."
KEY BACKGROUND
DraftKings reported record betting during the NFL Draft last month—13x the volume from last year—and has also seen strong interest in the recent return of Ultimate Fighting Championship events, the company said. "We got good action on the stuff we did, but now that we're starting to get back to core events, demand should rise even higher," Avello predicts. If the NBA and NHL start playoff seasons this summer and the MLB returns, for instance, "it could be one of the bigger summers that we've ever had."
– Sergei Klebnikov, Forbes Staff, Markets
How East African Musicians Are Generating Revenue Today
As the world continues to embrace technology, and with the current state of quarantine in so many countries, musicians are in a constant search for new and better streams of income. In East Africa, artists and companies are looking to tap into a tech-savvy, smartphone-connected population of around 537 million people through several pathways.
Ahead of the MIDEM digital panel conversation on Reinventing Monetisation Sources in East Africa, which we will be moderating, we spoke with the panelists: Tanzanian star Vanessa Mdee, TRACE TV's Head of Music Business East & Anglophone Africa and Swahili nation Founder Cleopatra Mukula, and Mdundo's Chief Operating Officer Wanjiku Koinange, and also hear from insider voices like Nairobi-based Camille Stormto get their takes on income options for artists in East Africa.
The best way for East African artists to make money right now—given the current situation
"Currently the best way is to monetize off of digital content and brand endorsements," says star singer-songwriter Vanessa Mdee. "Beyond concerts, artists in East Africa make most of their revenue on social media and off of their music streaming platforms. However being a brand ambassador is the most lucrative means of making revenue aside from the above mentioned."
Locking in partnerships with brands is a point that comes up a lot throughout our discussions with the group. Vanessa herself has had numerous deals with the likes of Samsung Tanzania, Doffi washing powder and others, as do all major artists in the region.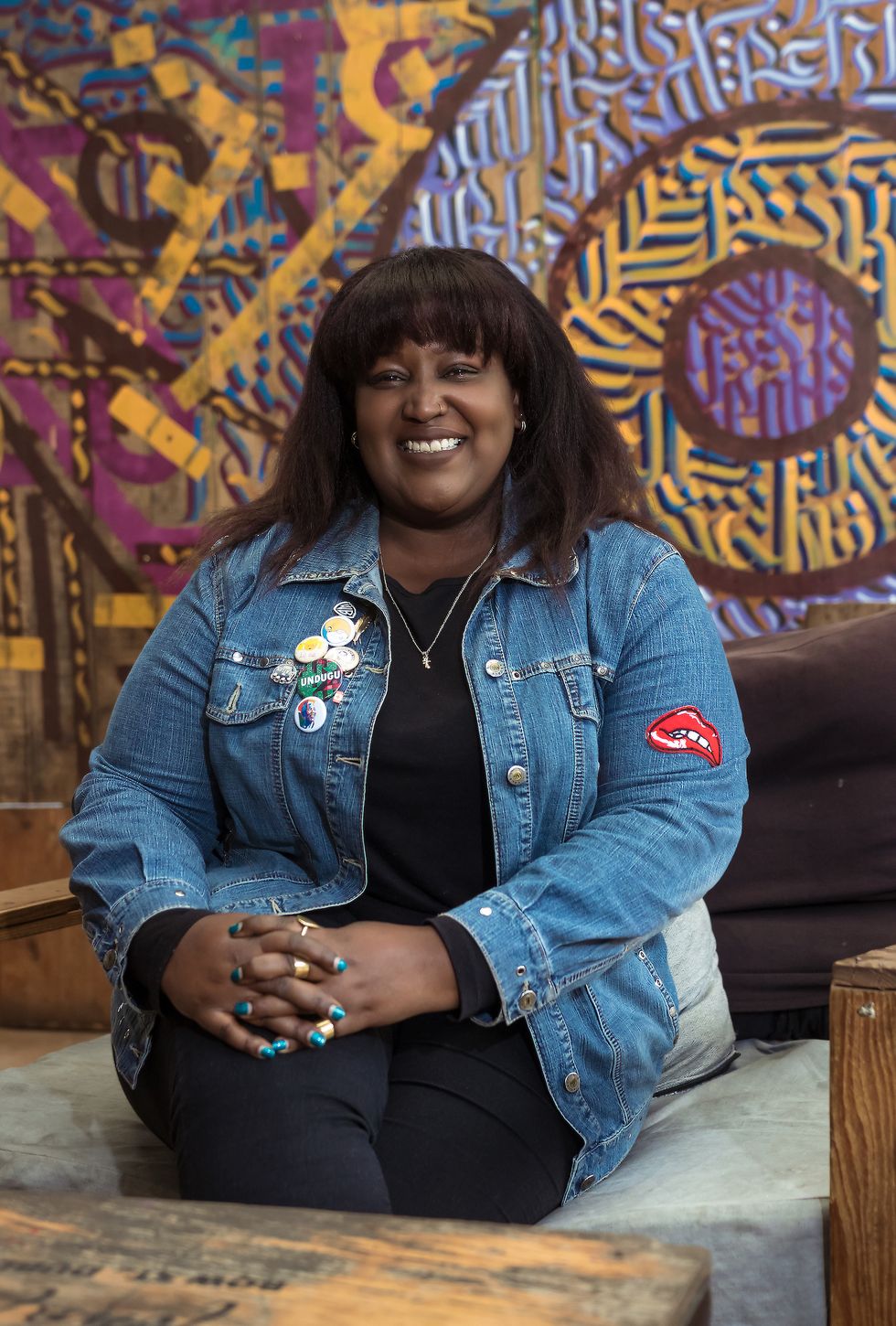 "It's a positive thing that artists are monetizing through their partnerships with brands," says Cleopatra Mukula of TRACE. "Thank god for endorsements, that check goes a long way during this current situation, and most of the artists that I've spoken to say that. Some companies have started to do digital concerts sponsored by brands. Some of the brands in Uganda have been even sponsoring artists to do indoor concerts, all well controlled, but I can't say names."
But what can up-and-coming artists who can't secure lucrative deals with brands do? "The obvious way is endorsements and brand ambassadors, but even then it's the top 10 artists per country [getting them], specially those known in recent times," weighs in Wanjiku Koinange of Mdundo.
"It would be great to see more artists working with brands that want some impact on social media to do monetized live streams and the like," adds Camille Storm, founder of the Nairobi-based creative agency Camille & Co. and current OkayAfrica contributor. "Beyond that I would say a big source of income is digital ringtone downloads."
"What I love about artists from the East is that we like to think about smart ways of monetizing our business," mentions Mukula, "If we look at Vanessa Mdee, she's not just an artist but an entrepreneur. She has merch and a record label—that keeps a smart ecosystem. You're not just making revenue from live shows but also supporting other artists and monetizing through the collective. Merch has been a big one. Quite a few artists have merch in the East. A Pass, Diamond Platnumz has his media/record label, Ali Kiba has partnered with brands."
Streaming & online service options for East African artists
"The future is in data and East Africa has that," says Cleopatra Mukula. "The East African algorithm and ecosystem actually drives lots of business for artists in the East and lots of Africa. Africa has 1.2 billion people. A minimum of 75% are on smartphones. Look at the data. The majority are 35-years-old and under. This is a demographic that consumes music. For East Africa, you have a population 537 million. In Nairobi, 80% of people have a smartphone."
"East Africa like most of Africa is filled with Android users and the most popular music platform for the consumer has been Boomplay," adds Vanessa Mdee. "Apple Music only recently became available for the music consumer in East Africa even though iOS/Apple products have been in use for years."
"The generally cheaper data prices in East Africa (especially Tanzania) could see music on these platforms do super well as it has on Youtube for example," mentions Camille Storm.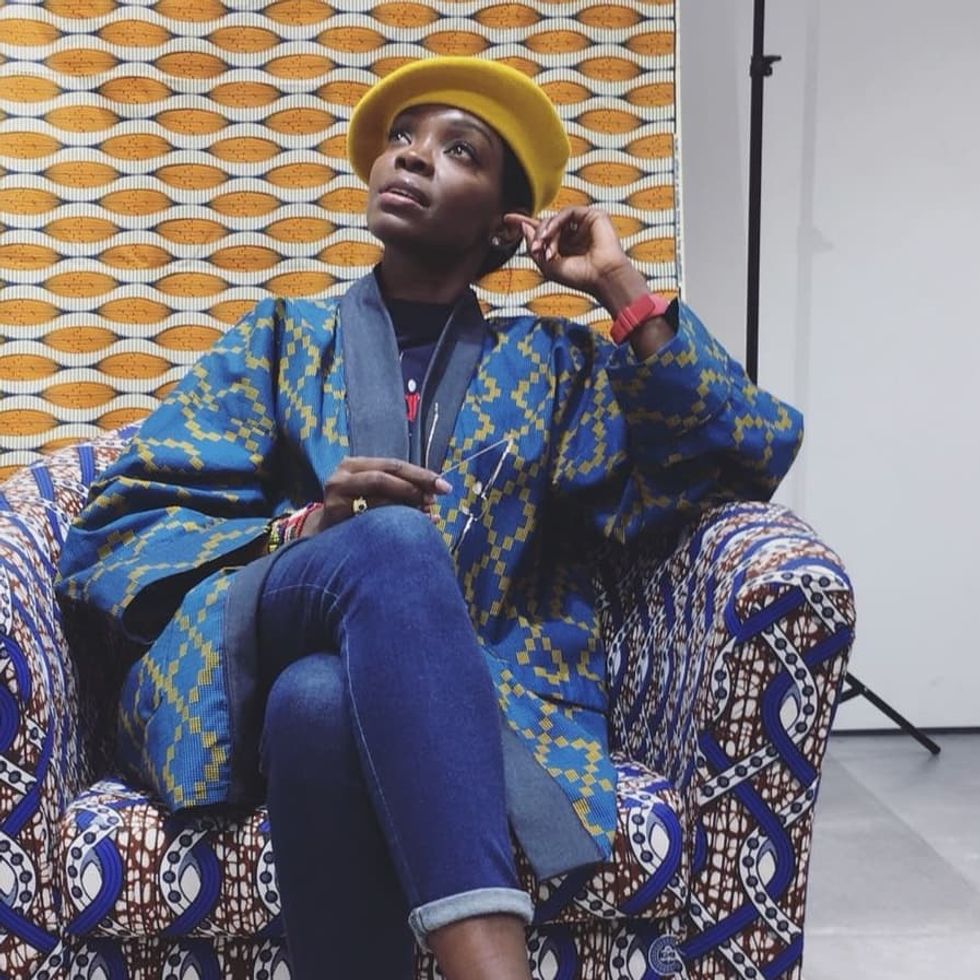 The mobile-web based music service Mdundo has been operating in East Africa and beyond for close to eight years. It offers songs for free downloads and streaming directly from their website and Android app. "We're predominantly a digital music service available as a web download and streaming app. We have 5 million users on a monthly basis and work with 50 thousand artists signed directly to our platforms," explains Wanjiku Koinange, "but we also have partnerships with Believe, Tunecore and others."
"We create an option for users to be able to stream, an option for low income users on the digital space, people who have very basic phones or smartphones. We're trying to get all the music available on the catalog for free. Piracy is the number one thing we have to fight." Any user searching for "download Sauti Sol" on Google, for example, will see Mdundo's site in the top results. The company cites that it now has 7.2 million users in Tanzania, 7.1 million users in Kenya, and 5.4 million in Nigeria, 3.4 million in South Africa and more across the continent.
Streaming giants like Apple Music and American companies like Audiomack are also looking to the region. "Apple Music recently just expanded to Tanzania and are super interested in setting up closer relationships with more East African acts and labels," mentions Camille Storm. "Audiomack also shows a lot of support for East Africa with their playlists and promotions. It would be great for East African artists to hop on these opportunities to learn and grow to get on par with the rest of the world in terms of roll-out strategies for their music on these streaming platforms for maximum impact as well."
Build from within or look towards streaming giants?
"We have for a while tried to support and work with national/local streaming companies like Mkito, Mdundo, Mzikii, however the Chinese Boomplay and American Audiomack have been the most popular amongst the masses because of their ease on consumers as well as their availability to Android users," explains Vanessa Mdee. "The consistency for consumer and artist with the local streaming platforms has been unstable over the years hence why the dependency on the more developed streaming companies."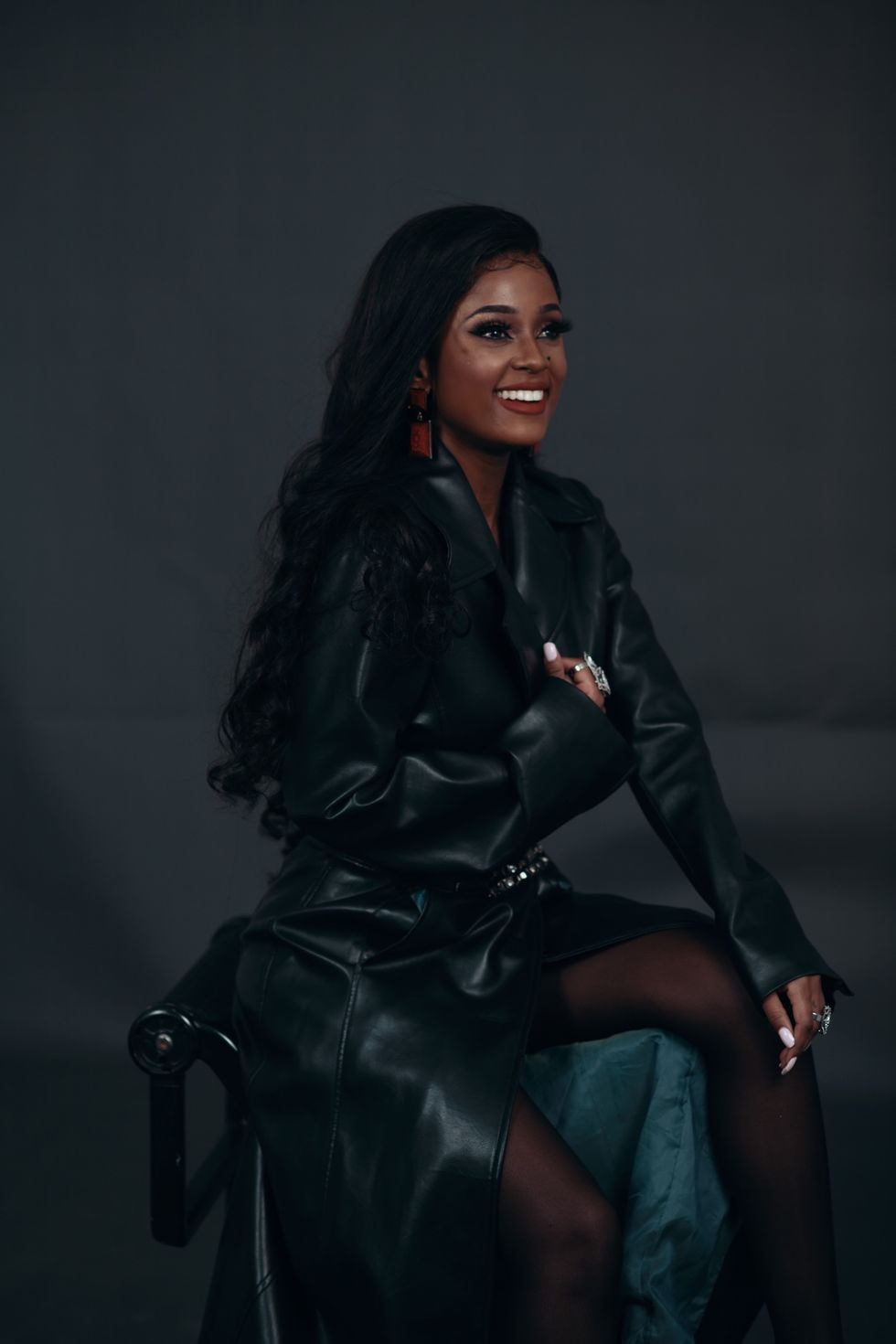 Wanjiku Koinange of Mdundo has this to say: "We are learning from Apple and Spotify but we also understand that the systems that allow them to exist, like royalty collections, are not necessarily what we have here. In Kenya, for example, we don't use credit cards/debit cards as often, we have the mobile money. So for these companies, if they're trying to get into this market, the cost would be big. I don't know if it would make sense. They could cater to the top income earning population that do have credit cards or do the required subscription payments."
"I do think the solution will come from within and what I imagine will happen will be to tailor a product similar to services like ours (Mdundo, Boomplay)," Wanjiku adds. "The solutions will come faster from within. The model of Mdundo has changed a bit throughout the years and it's focused on the app and changed our product market."
"I think the whole of Africa in general needs to build from within first," agrees Camille Storm. "There's a lot that we need to do that can't be fixed overnight by major companies or international record labels coming in. We can't look to them for all the answers but I think international companies coming in to invest in the East African music industry would be beneficial and it's something that is bound to happen anyway. But for them to effectively work with us or invest in us we also have to have made more progress in terms of creating a system that really works on the ground with regards to functioning labels and creative agencies, charting systems, and royalty collection and payments."
"An option could be that big players come in to the market and find smart people to adapt DSP services locally," says Cleopatra Mukula. "The smart players will understand that for you to really work with East Africa you have to understand the culture, the people and find ways of dealing with a demographic that's sustainable on its own."
– Kam Tambini/Okay Africa