South African Artist, Mohau Modisakeng Makes Solo NYC Debut With 'A Promised Land'
Renowned South African visual artist Mohau Modisakeng presents A Promised Land, his latest solo exhibition, opened at Brooklyn's Jenkins Johnson Gallery on Saturday, Feburary 29. This marks the New York debut of Modisakeng's ZION video installation, based on the artists's 2017 performance art series by the same name. It originally debuted at the Performa Biennial.
"In ZION the artist deals with the relationship between body, place and the global history of displacement of Black communities," reads a press release. "There is an idea that all people are meant to belong somewhere, yet in reality there are millions of people who are unsettled, in search of refuge, migrating across borders and landscapes for various reasons."
In addition to the video, the show also features seven large-scale photographs that communicate themes of Black displacement. From 19th century Black settlements in New York City, which as the press release notes, were eradicated to clear space for the development of Central Park, to the scores of Africans who have faced conflict that has led them to life as refugees in foreign lands.
The exhibition also includes works from Modisakeng's 2017 series Passage, which debuted during the 2017 Venice Biennale. It's described as "a meditation on slavery's dismemberment of African identity and its enduring erasure of personal histories."
More broadly Modisakeng's work addresses "race, forced migration, the deep divides of post-apartheid South Africa, the post-colonial African continent, and the Global Black Diaspora as a whole" and has previously graced several shows and institutions, including the South African National Gallery, the Dak'Art Biennale and more. His statue honoring Nelson Mandela is set to be unveiled later this year at the Nelson Mandela Park in Amsterdam.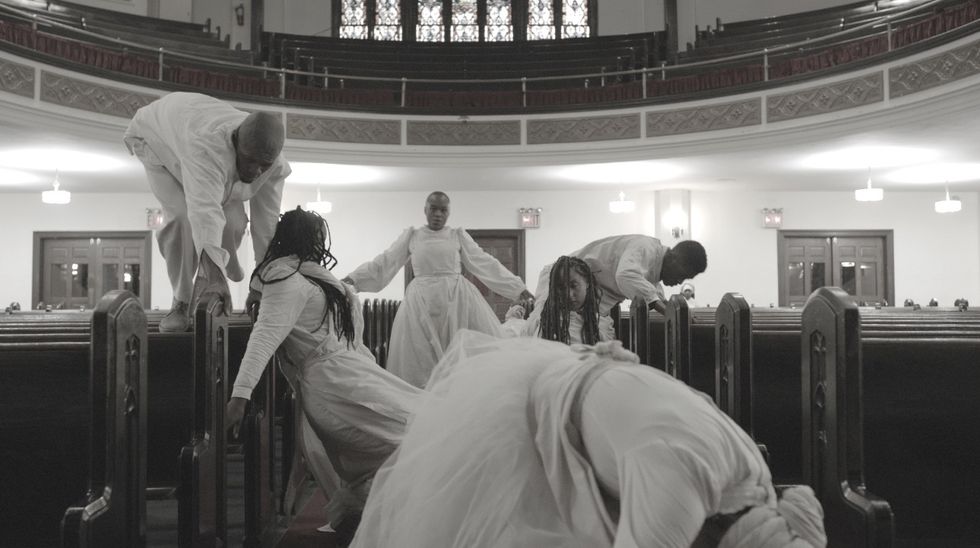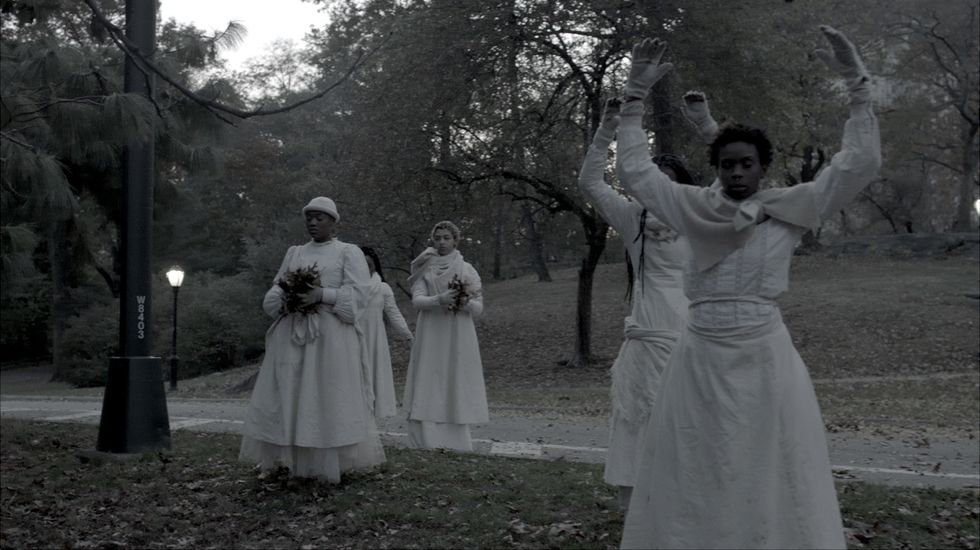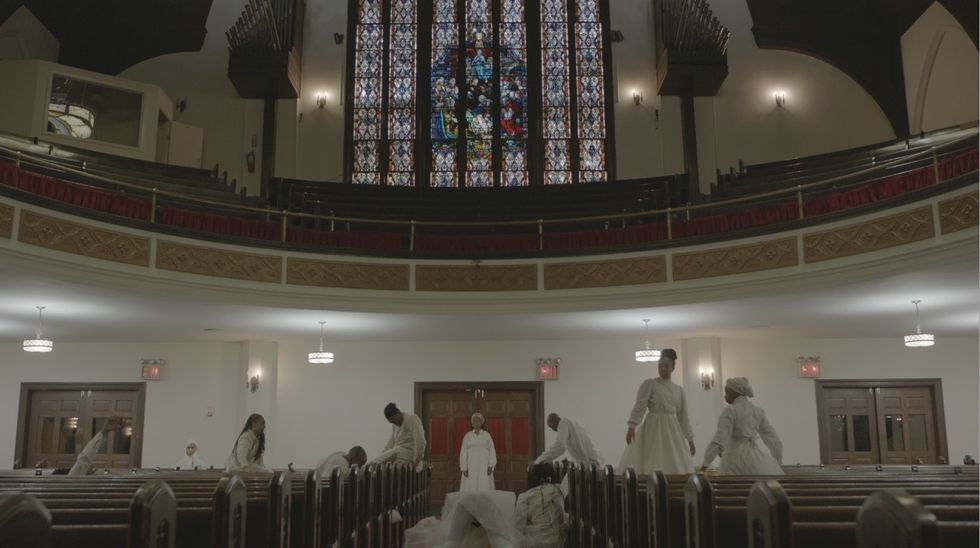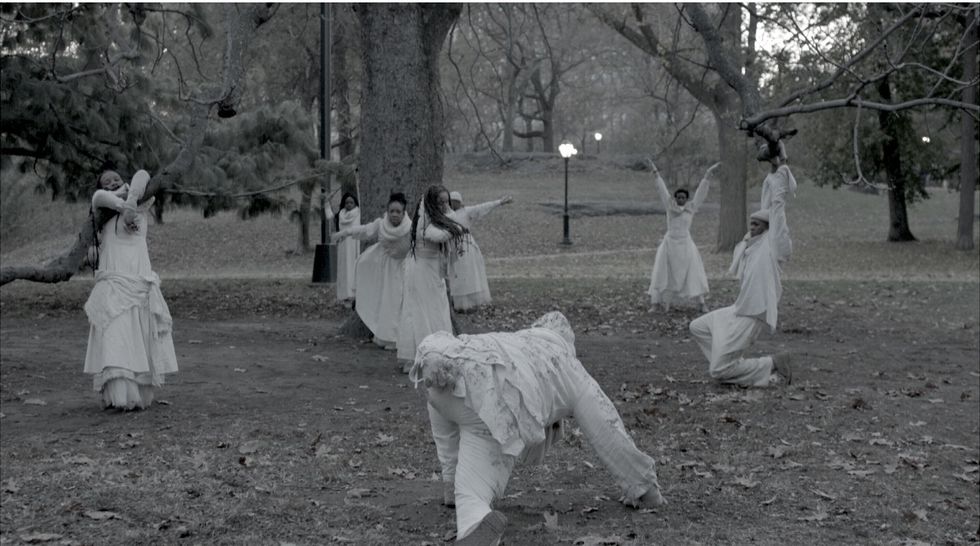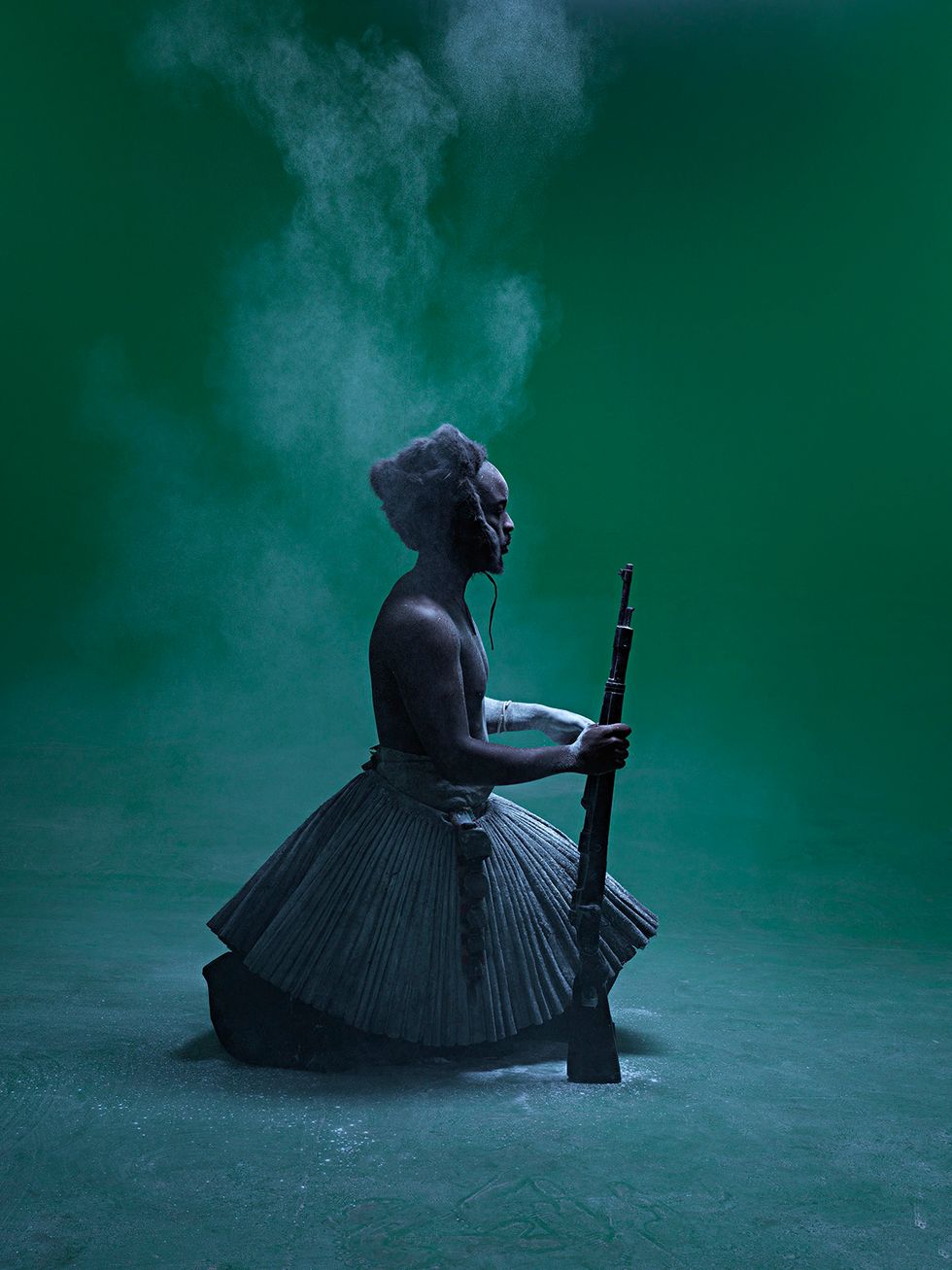 (Photo courtesy of Jenkins Johnson Gallery)
Watch: Bibie's Song 'Tout Doucement' Performed On The Voice Kids 2020 – France
The Voice Kids – France resumed its seasonal auditions airing on Saturday, 13th, September on TF1(Television France 1) nationwide. A young contestant by the name, Chloè perfomed 'Tout Doucement' an iconic song originally wonderfully interpreted and made famous in the 80's by Bibie also known as (Bibie Brew) a renowned Ghanaian, French international singer known to French audiences worldwide.
Bibie
is reputed for making this very beautiful evergreen song 'Tout
Doucement' a massively successful smash hit in France and French
territories: Europe, Africa, Asia and the America's (North and South).
Her songs are known literally every where the French language and
culture is spoken and lived. 'Tout Doucement' sold over 1 million copies
in less than 3 months of its maiden release in 1985, remained top of
the hit parade for weeks on the French International music sales and is
still selling and played today.
Bibie is Ghana's first female
singer to be internationally recognized by her incredible success in
record sales at the time and a natural popularity in France and Europe
till now. She's also the first Ghanaian female artist to sell a million
copies of a song internationally. Bibie is a household name in France
and loved by a very wide French audience worldwide. She is not only
considered as a legend due to her iconic song and six French albums that
followed over her 35 year career as a performing and recording artist
in France – she is an outstanding contribution to the popular French
music culture and also to the developing Creative Industry of Africa.
Since
2007 in Ghana, Bibie founded the New Morning Arts Café & Creative
Centre where she dedicates her years of experience and gift of music
mentoring, coaching and assisting in the development of African talents.
Though very discreet about her life, Bibie's contributions as a
Ghanaian and African international artist in the music industry in
general is very notable. Thank you Bibie for your amazing legacy to the
creative arts and thank you France for celebrating our African music
legend.