South African Artist, Mohau Modisakeng Makes Solo NYC Debut With 'A Promised Land'
Renowned South African visual artist Mohau Modisakeng presents A Promised Land, his latest solo exhibition, opened at Brooklyn's Jenkins Johnson Gallery on Saturday, Feburary 29. This marks the New York debut of Modisakeng's ZION video installation, based on the artists's 2017 performance art series by the same name. It originally debuted at the Performa Biennial.
"In ZION the artist deals with the relationship between body, place and the global history of displacement of Black communities," reads a press release. "There is an idea that all people are meant to belong somewhere, yet in reality there are millions of people who are unsettled, in search of refuge, migrating across borders and landscapes for various reasons."
In addition to the video, the show also features seven large-scale photographs that communicate themes of Black displacement. From 19th century Black settlements in New York City, which as the press release notes, were eradicated to clear space for the development of Central Park, to the scores of Africans who have faced conflict that has led them to life as refugees in foreign lands.
The exhibition also includes works from Modisakeng's 2017 series Passage, which debuted during the 2017 Venice Biennale. It's described as "a meditation on slavery's dismemberment of African identity and its enduring erasure of personal histories."
More broadly Modisakeng's work addresses "race, forced migration, the deep divides of post-apartheid South Africa, the post-colonial African continent, and the Global Black Diaspora as a whole" and has previously graced several shows and institutions, including the South African National Gallery, the Dak'Art Biennale and more. His statue honoring Nelson Mandela is set to be unveiled later this year at the Nelson Mandela Park in Amsterdam.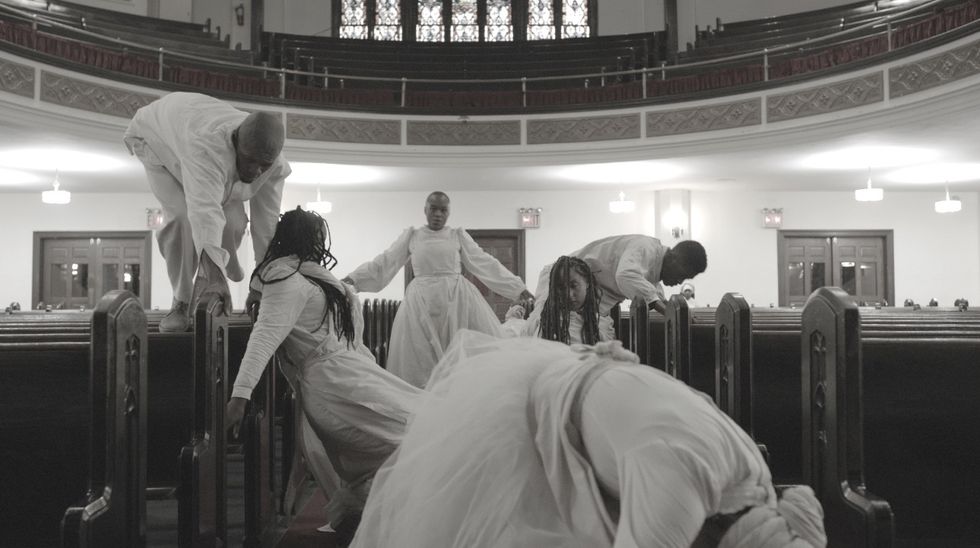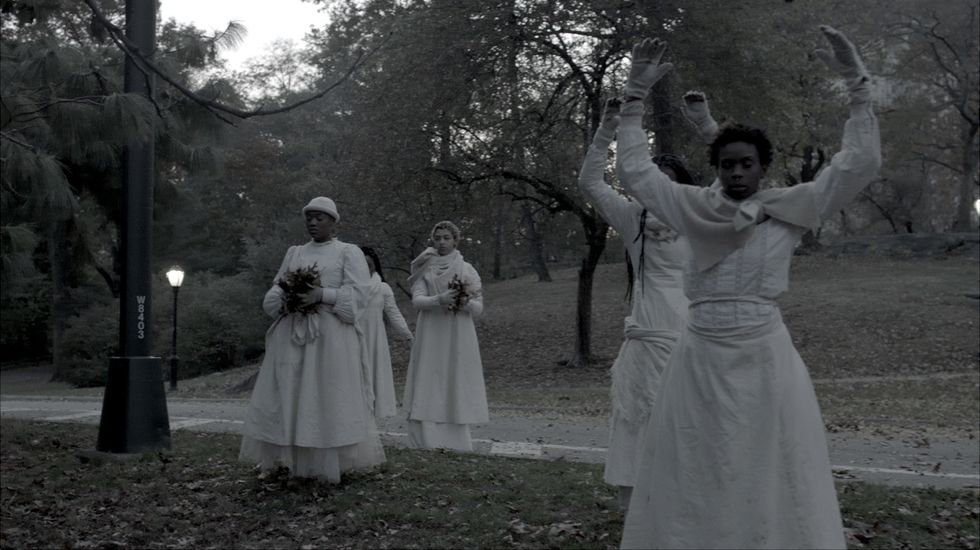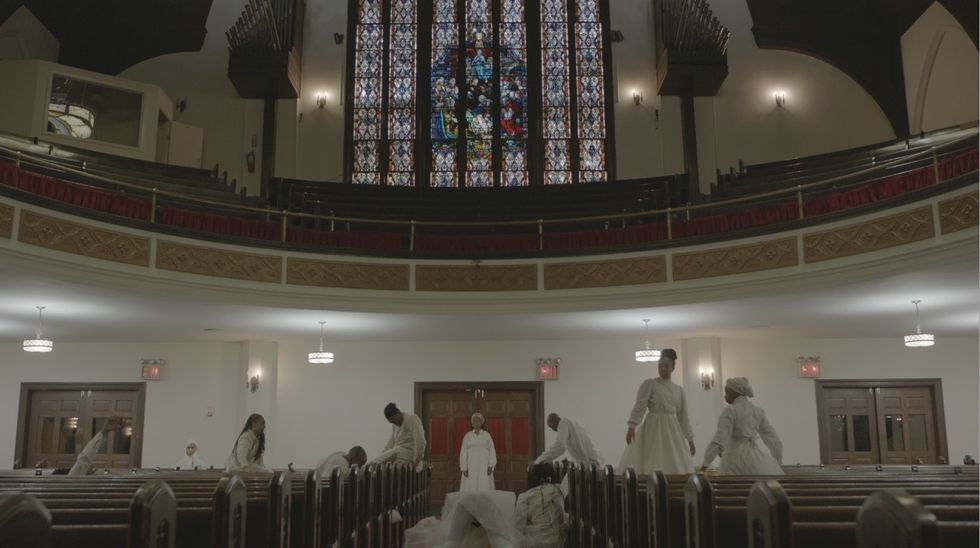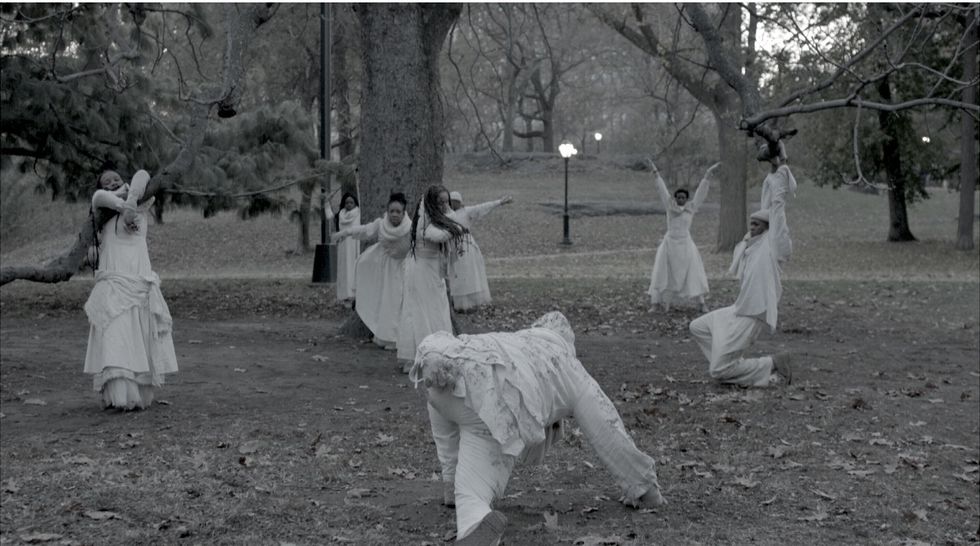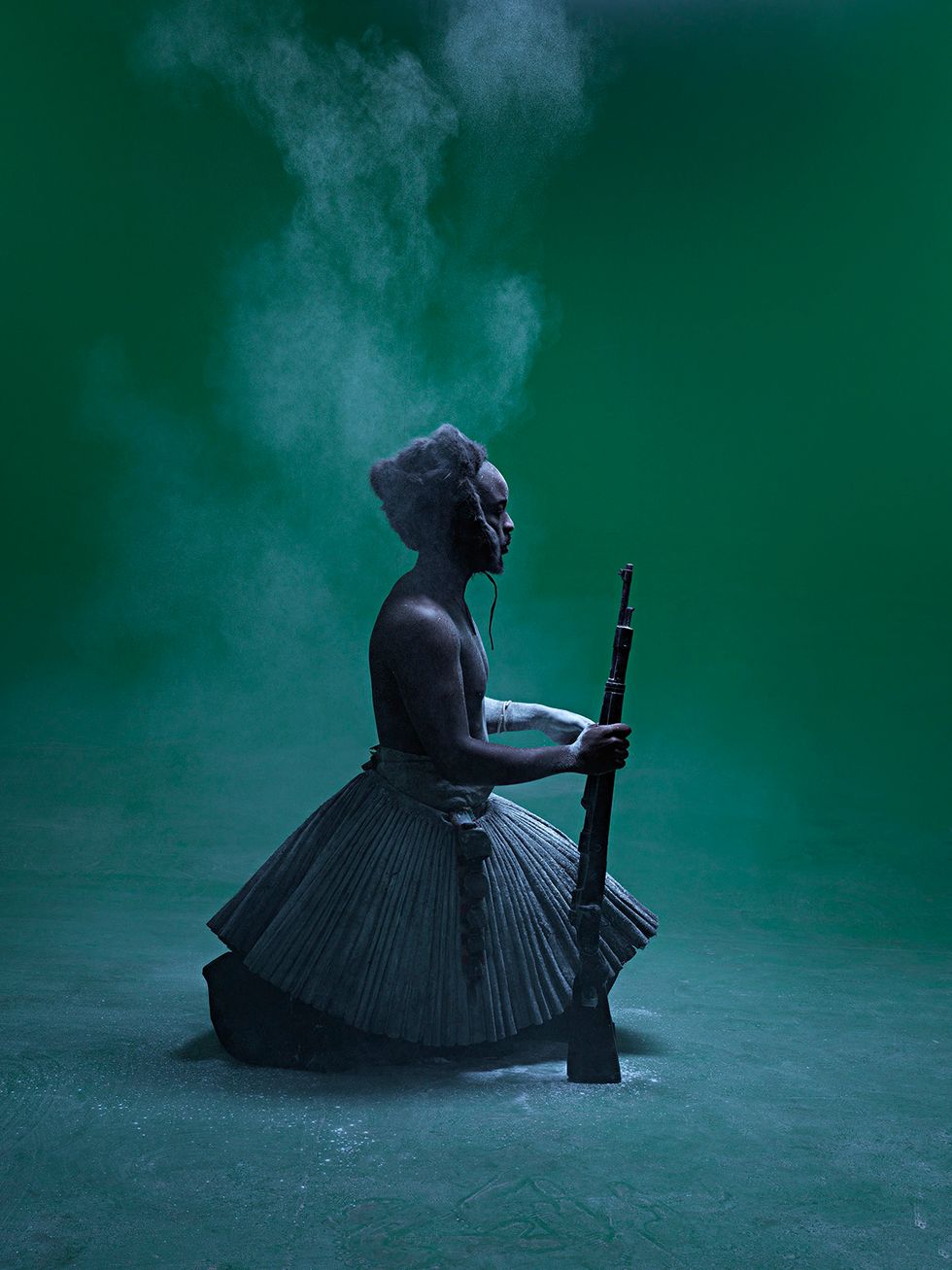 (Photo courtesy of Jenkins Johnson Gallery)
DAILY PAPER/ Amsterdam-based Streetwear Brand Allies Ghanaian Artist, David Alabo, For New Collection
AMSTERDAM, NETHERLANDS, March 31, 2020/www.gbafrica.net/ – Amsterdam-based, African-owned streetwear brand, Daily Paper (men's wear and women's wear fashion brand established in 2012), has, in collaboration with Ghanaian visual artist David Alabo, premiered its limited edition capsule, "The Tarot Card" collection of high end t-shirts which is part of the brand's Spring/Summer 2020 collection.
Categorically, the t-shirt features a unique design by Alabo "highlighting an Afro-Surrealism tarot card providing insight and guidance through symbolism and spiritual wisdom," according to a press release from Daily Paper. The designs reflect Alabo's artistic vision of using elements of fantasy and mysticism to critique African society.
Each item in the capsule collection features a unique tarot card design with a symbolic meaning. "The Magician" for instance, represents "spiritual development," while "The High Priestess" design reflects "intuition, mystery, and sensuality." The contemporary fashion brand is known for its ready-to-wear garments and accessories.
Daily Paper is inspired by the African heritage of its own founders, together with the passion for contemporary fashion, Daily Paper is known for its ready-to-wear garments and accessories, and is dedicated to promoting African culture by honoring the past and its influence on their vision of the future.
According to David Alabo, who lauded the efforts of the Amsterdam-based, African-owned streetwear brand, which is inspired by the African heritage of its own founders, for an marvellous collaboration revealed that, his aim in the art world is to push the boundaries and challenge the perception of Africa with fashion.
The company was founded by three friends, Hussein Suleiman, Jefferson Osei and Abderrahmane Trabsini. In the beginning the trio set up a blog whereby they occasionally sold T-shirts bearing their logo. The company subsequently grew and amplified into a major trendsetter. Although the blog was running in 2008, the company was founded in 2010 and established in 2012.
In 2015 they released a women's clothing parallel. They particularly derived their design ideas from scenery in Kenya and other sub-Saharan African regions. In the same year, they branched out to diversify from casual wear to athletic and sportswear. In May 2015 they began releasing limited edition silhouette jackets.
Daily Paper has made it a point to collaborate with African artists and creatives. Last year, the brand linked with Nigerian superstar Wizkid for the limited edition STARBOY collection.