Say Hi To Ama; The Psychologist Working As A Fashion Designer.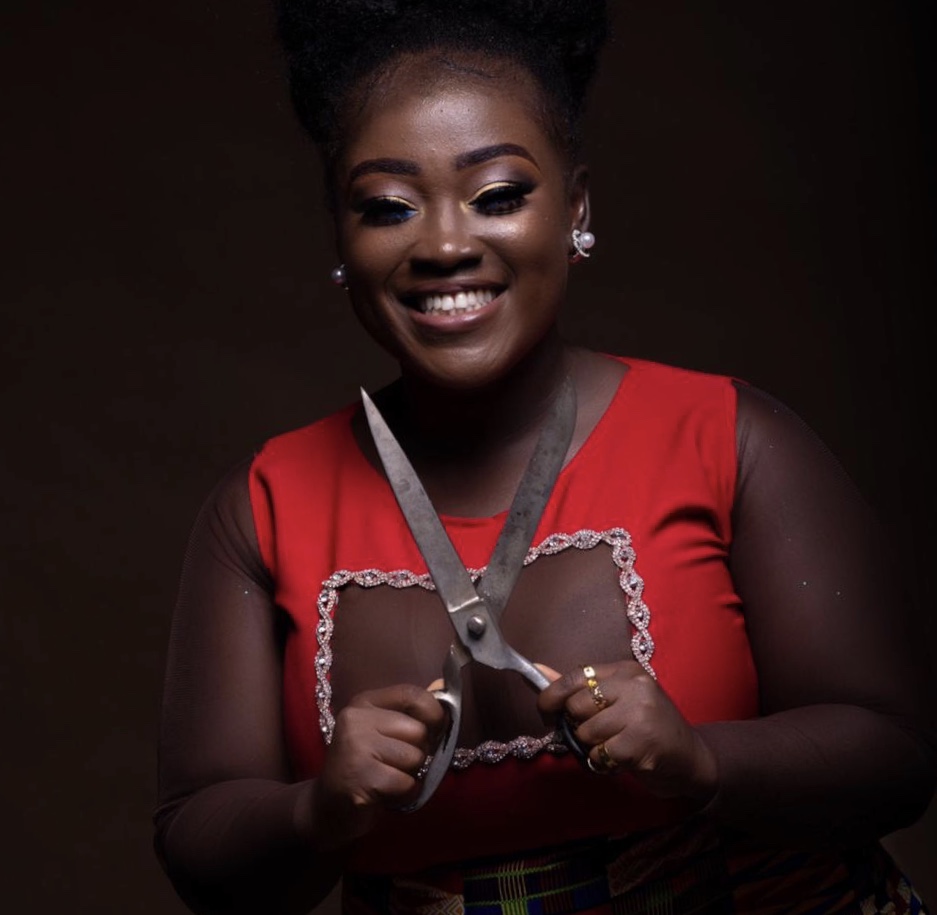 Tarsha Ama Arkoh is a self-taught fashion designer, but a trained psychologist who is currently doubling as the founder of Jamatarsh Designs.   
The July 24th born in West Africa, Ghana at age 10 joined her parents in the United States. In May 2011 she graduated from Shaw junior high school in Philadelphia and from Pennsylvania State University with a bachelor of science in psychology in May 2015.
After graduating from Penn State University. Tarsha landed a job as a case manager and while she worked full-time, she enrolled in a masters program at Wilmington University to obtain a degree in Business Administration. Along the line, she discovered her talent and passion for designing. Her masters was then put on hold to follow her dreams of becoming a fashion designer which birth "Jamatarsh".
Tarsha realizing her undying love for creating and sketching made it a point to scratch designs every day. She hand-crafted her own garments and made it a point to be the center of attention every Sunday when she attended church.
"Jamatarsh designs, customize unique designs that caters for Men, Women, and kids in all sizes and shapes. Jamatarsh is a ready-to-wear bold print clothing line which offers quality, trendy African and American inspired fashion at affordable prices. Jamatarsh loves creating one of a kind statement pieces that focuses on our clients shape, size and personalities. Our designs are constructed to bring out the confidence in all of our clients worldwide." She shared with Kwesi Omega in an interview.
Allow Jamatarsh designs take care of your wear and you will never be disappointed. Take a look at some of their works below.
BEAUTY REVOLUTION FESTIVAL/ MC Extraordinaire, Nandipha Mqoco, To Host Africa's Biggest Beauty Event
JOHANNESBURG, SOUTH AFRICA, Saturday March 7, 2020/www.gbafrica.net/ – With only just a few weeks to go until one of the biggest beauty events of the year, the anticipation continues to mount for the 2020 Beauty Revolution Festival. In the previous year the festival wowed the Sandton crowds with it hosting all of South Africa's huge beauty community under one roof.
The Beauty Revolution Festival is a two day beauty event taking place on 13 and 14 March 2020 at the Sandton Convention Centre in Johannesburg. So you better come prepared to meet and greet your favorite makeup artists, beauty startups, bloggers, hair stylists and beauty brands.
The all exclusive masterclass lounge is set to be one of the many key features on offer to experience at the festival this March. In association with Foschini, Nedbank, All 4 Women and YFM, Beauty Revolution Festival 2020 has just recently announced their star-clad lineup of Mzansi's top makeup artist influencers.
The masterclasses will be taking place between 10:00am and 17:00pm and will be hosted by the the beautiful MC extraordinaire that is Nandipha Mqoco. The lineup is set to kick off each day with Cape Town's mega beauty babe, Rushana Isaacs followed by certified artist to the stars, Marco Louis. After him we have the major glam girl who needs no introduction, Mihlali Ndamse.
The final makeup artist will be creative and daring darling Kandy Kane. lastly, for all your hair tips and tricks, Candi & Co will complete the selection of top artists in the lounge along with a special guest appearance by rapper and queen of "Ragga", Nadia Nakai.
With such a hot lineup and more, Beauty Revolution Festival is sure to be a major highlight on your calendar this year. So to purchase your tickets to the festival make sure to get them here.
(Image Source: Jordan Milton)