RWANDA/ A Country With Unconventional Vision And Leadership
KIGALI – RWANDA, Wednesday February 19, 2020/www.gbafrica.net/ – Since the 1994 Genocide against the Tutsi, Gross Domestic Product (GDP) of Rwanda has risen from $752million to $9.5 billion in 2018, and the GDP per capita has grown from $125.5 to $787 during the same period. Due to Rwanda's internationally recognized universal access to healthcare policy called 'Mutelle de Sante' life expectancy has risen from 29 years in 1994 to 67 years in 2016. Inflation has fallen from 101% in 1995 to 1.1% in 2018 and Rwanda has jumped over 100 places in the World Bank Doing Business Index, today ranking 38th globally and 2nd in Africa.
Furthermore, with the 9 Year Basic Education policy, Rwanda has seen the average expected years of schooling rise from 6.2 years in 1995 to 11.2 years in 2017. These numbers, both the increases and decreases, are not merely statistics on paper, they reveal a people who have taken the reins of destiny into their own hands. Following the defeat of the genocidal forces by the Rwanda Patriotic Army rebels led by now president, Paul Kagame, many highly qualified development experts believed that the fabric of Rwandan society was irrevocably torn asunder. Over one million people had been killed in less than 100 days, over 3 million had fled the country to refugee camps in Tanzania, Burundi and the DRC (then Zaire), the national treasury was looted and there weren't even pens and paper in government departments.
Speaking to members of the Australian chapter of the YPO (Young Presidents Organization) in May last year President Kagame was asked this question, "experts say that a turnaround from a cataclysmic event such as genocide is supposed to take a century or at least a generation, how was Rwanda able to do so in only twenty years"? President Kagame mentioned the main aspects of the Rwandan turnaround; thinking big, having a vision, refusing to get stuck in the status quo, believing in, and having faith in the vision and, lastly, making sure that the journey is inclusive by bringing people in and creating possibilities for them to make their contribution.
Rwanda does not have the usual ingredients for economic transformation. It does not have a wealth of natural resources such as oil or diamonds, it is landlocked, it has one of the highest population densities in the world. However, Rwanda has a will to build a better, more prosperous nation.
What Rwanda did was put together a development plan called 'Vision 2020'. This plan envisioned a Rwanda that was middle-income and knowledge-based. With a GDP growth rate which was dominated by double digits over the last 10 years, we are reaping the fruits of the ambitious plan.
One of the fruits is the emerging MICE (meetings, incentives, conferences and events) sector. Who could have imagined that 25 years after the Genocide against the Tutsi, Rwanda would become home to one of the most iconic and most expensive buildings in Africa, the KCC (Kigali Convention Center)? The KCC, a venue that includes a five-star hotel and conference facilities that can host over 5,000 delegates, will this year host, among other world class events, the Commonwealth Heads of Government Meeting (CHOGM). To date, KCC has hosted the African Union Heads of State summit, the Transform Africa summit as well as a myriad of regional and international events and conferences.
The KCC has not been the only such 'out of the box' investment that the Government of Rwanda has made to create value where no one expected. A decade or so ago, the Government insisted on building the country's very first five-star hotel, the present-day Kigali Serena hotel. Our development partners baulked at the investment, saying that there was no need for such a high-end facility. The Government, believing in its vision, went ahead and built the hotel thereby creating the anchor accommodation facility that opened Rwanda to the opportunity of becoming a regional destination for business travel and MICE. The country now has five 5-star hotels and more are opening up this year. Furthermore, high end accommodation establishments have opened their branches across different parts of Rwanda. To create the ecosystem that a vibrant MICE sector needed, the national carrier Rwandair was established, investments in skills and capacity building were made and the private sector was encouraged and supported to invest in the sector.
Because the Government refused to take a laissez-faire attitude to the development of the MICE and the overall tourism sector, investments that we have registered in the sector as the Rwanda Development Board have totaled $1.5 billion since the year 2000. Hotel rooms have increased from 623 in 2003 to 14, 866 in 2018, tourism revenues have jumped from $131 million in 2006 to over $300 million with MICE tourism revenue numbers growing from inconsequential numbers in 2000 to $55 million in 2018. We expect that all the numbers will grow by at least 10% per year and projections show that the tourism sector will be worth $800 million by the end of 2024.
This might seem ambitious, but we believe in our vision and we are actively working towards fulfilling it. That is why we partnered with different partners, including but not limited to Arsenal FC and Paris Saint Germain, English and French football teams respectively, to market Rwanda as a destination for tourism, MICE and investment. That is why Rwandair is increasing both its fleet as well as its destinations in Africa, North America, Europe and Asia and that is why we are currently building a new international airport in Bugesera, on the outskirts of Kigali, in partnership with Qatar. In addition, we have taken an active role in building an Africa that freely trades with itself through the African Continental Free Trade Area (ACTFA) and internally we have reformed both our business environment and visa regimes.
The business community has followed our lead. Last year, we registered over $2.4 billion in investments on the back of over 8% GDP growth. Leading global businesses such as Volkswagen, Motorola Solutions, Andela and Radisson today provide jobs to young Rwandans graduating from global institutions of learning that are based in Rwanda such as Carnegie Mellon University. In addition to the recent opening of the first smartphone factory by Mara Phones; companies including Volkswagen (in partnership with Siemens), Ampersand, and Safiride are also rolling out environment friendly transport solutions through electric vehicles and motorcycles on the street of Kigali and other parts of Rwanda.
When we tell businesses that Rwanda is the right place to invest in, we are confident that they will find the right environment to thrive. Why? Because we built that environment.
Mr. Zephanie Niyonkuru is the Deputy Chief Executive Officer, the Rwanda Development Board. The Rwanda Development Board is a one stop shop for investors, bringing business registration, investment promotion, tourism, ICT development, SMEs, human capacity development, privatization and specialist agencies under one institution.
– Zephanie Niyonkuru
(Source: Forbes Africa)
How East African Musicians Are Generating Revenue Today
As the world continues to embrace technology, and with the current state of quarantine in so many countries, musicians are in a constant search for new and better streams of income. In East Africa, artists and companies are looking to tap into a tech-savvy, smartphone-connected population of around 537 million people through several pathways.
Ahead of the MIDEM digital panel conversation on Reinventing Monetisation Sources in East Africa, which we will be moderating, we spoke with the panelists: Tanzanian star Vanessa Mdee, TRACE TV's Head of Music Business East & Anglophone Africa and Swahili nation Founder Cleopatra Mukula, and Mdundo's Chief Operating Officer Wanjiku Koinange, and also hear from insider voices like Nairobi-based Camille Stormto get their takes on income options for artists in East Africa.
The best way for East African artists to make money right now—given the current situation
"Currently the best way is to monetize off of digital content and brand endorsements," says star singer-songwriter Vanessa Mdee. "Beyond concerts, artists in East Africa make most of their revenue on social media and off of their music streaming platforms. However being a brand ambassador is the most lucrative means of making revenue aside from the above mentioned."
Locking in partnerships with brands is a point that comes up a lot throughout our discussions with the group. Vanessa herself has had numerous deals with the likes of Samsung Tanzania, Doffi washing powder and others, as do all major artists in the region.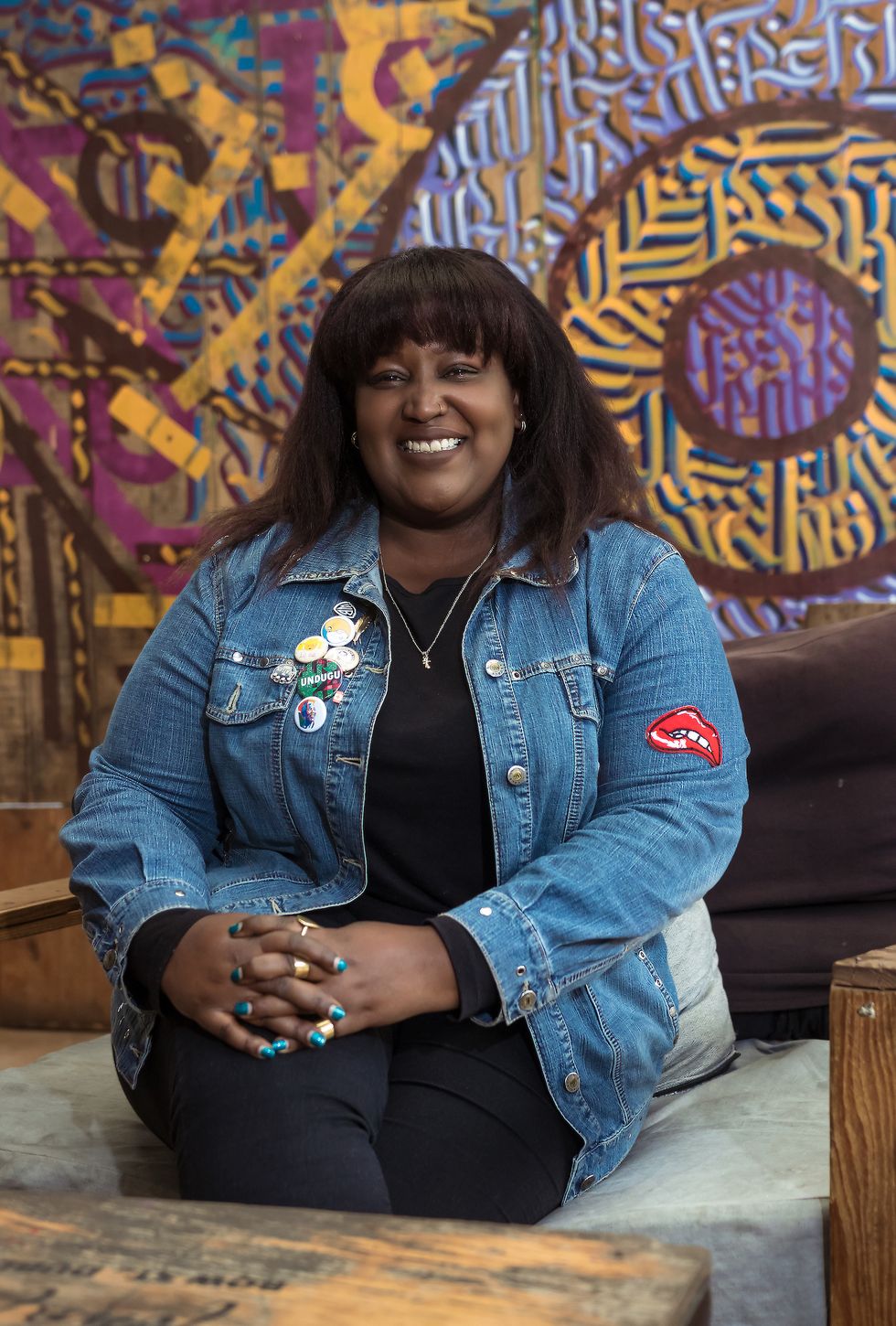 "It's a positive thing that artists are monetizing through their partnerships with brands," says Cleopatra Mukula of TRACE. "Thank god for endorsements, that check goes a long way during this current situation, and most of the artists that I've spoken to say that. Some companies have started to do digital concerts sponsored by brands. Some of the brands in Uganda have been even sponsoring artists to do indoor concerts, all well controlled, but I can't say names."
But what can up-and-coming artists who can't secure lucrative deals with brands do? "The obvious way is endorsements and brand ambassadors, but even then it's the top 10 artists per country [getting them], specially those known in recent times," weighs in Wanjiku Koinange of Mdundo.
"It would be great to see more artists working with brands that want some impact on social media to do monetized live streams and the like," adds Camille Storm, founder of the Nairobi-based creative agency Camille & Co. and current OkayAfrica contributor. "Beyond that I would say a big source of income is digital ringtone downloads."
"What I love about artists from the East is that we like to think about smart ways of monetizing our business," mentions Mukula, "If we look at Vanessa Mdee, she's not just an artist but an entrepreneur. She has merch and a record label—that keeps a smart ecosystem. You're not just making revenue from live shows but also supporting other artists and monetizing through the collective. Merch has been a big one. Quite a few artists have merch in the East. A Pass, Diamond Platnumz has his media/record label, Ali Kiba has partnered with brands."
Streaming & online service options for East African artists
"The future is in data and East Africa has that," says Cleopatra Mukula. "The East African algorithm and ecosystem actually drives lots of business for artists in the East and lots of Africa. Africa has 1.2 billion people. A minimum of 75% are on smartphones. Look at the data. The majority are 35-years-old and under. This is a demographic that consumes music. For East Africa, you have a population 537 million. In Nairobi, 80% of people have a smartphone."
"East Africa like most of Africa is filled with Android users and the most popular music platform for the consumer has been Boomplay," adds Vanessa Mdee. "Apple Music only recently became available for the music consumer in East Africa even though iOS/Apple products have been in use for years."
"The generally cheaper data prices in East Africa (especially Tanzania) could see music on these platforms do super well as it has on Youtube for example," mentions Camille Storm.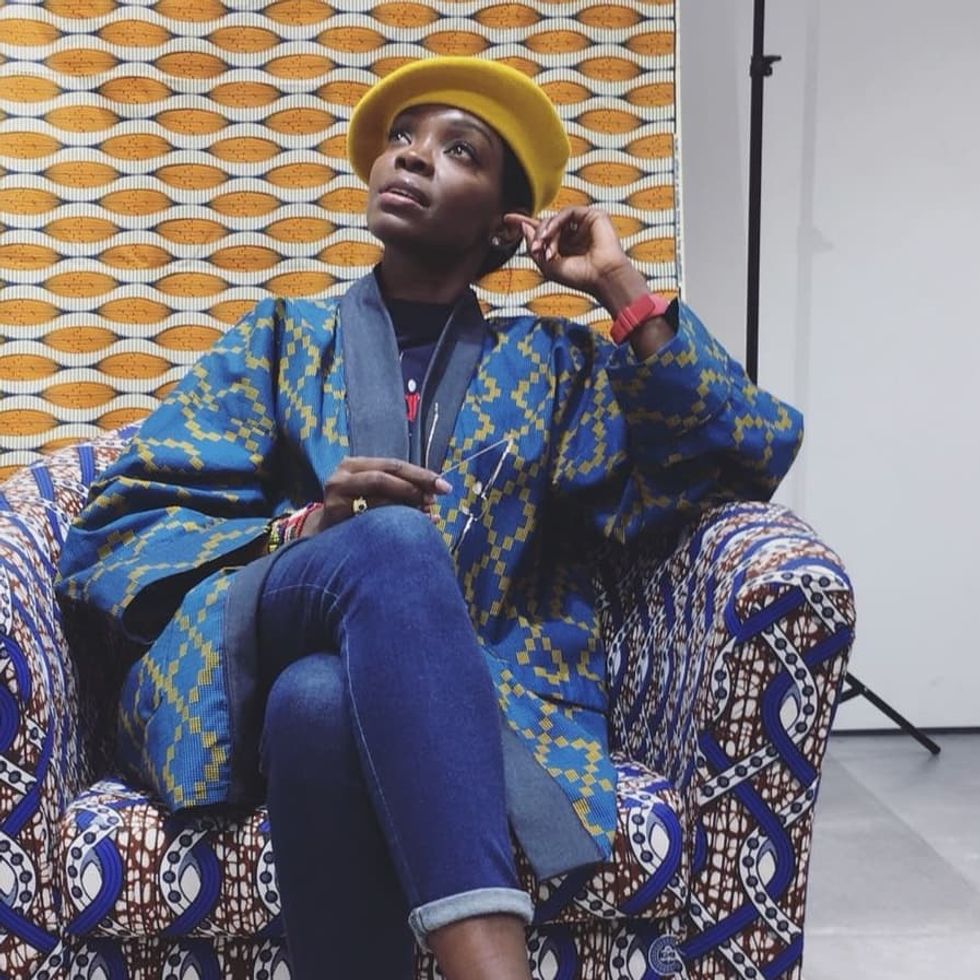 The mobile-web based music service Mdundo has been operating in East Africa and beyond for close to eight years. It offers songs for free downloads and streaming directly from their website and Android app. "We're predominantly a digital music service available as a web download and streaming app. We have 5 million users on a monthly basis and work with 50 thousand artists signed directly to our platforms," explains Wanjiku Koinange, "but we also have partnerships with Believe, Tunecore and others."
"We create an option for users to be able to stream, an option for low income users on the digital space, people who have very basic phones or smartphones. We're trying to get all the music available on the catalog for free. Piracy is the number one thing we have to fight." Any user searching for "download Sauti Sol" on Google, for example, will see Mdundo's site in the top results. The company cites that it now has 7.2 million users in Tanzania, 7.1 million users in Kenya, and 5.4 million in Nigeria, 3.4 million in South Africa and more across the continent.
Streaming giants like Apple Music and American companies like Audiomack are also looking to the region. "Apple Music recently just expanded to Tanzania and are super interested in setting up closer relationships with more East African acts and labels," mentions Camille Storm. "Audiomack also shows a lot of support for East Africa with their playlists and promotions. It would be great for East African artists to hop on these opportunities to learn and grow to get on par with the rest of the world in terms of roll-out strategies for their music on these streaming platforms for maximum impact as well."
Build from within or look towards streaming giants?
"We have for a while tried to support and work with national/local streaming companies like Mkito, Mdundo, Mzikii, however the Chinese Boomplay and American Audiomack have been the most popular amongst the masses because of their ease on consumers as well as their availability to Android users," explains Vanessa Mdee. "The consistency for consumer and artist with the local streaming platforms has been unstable over the years hence why the dependency on the more developed streaming companies."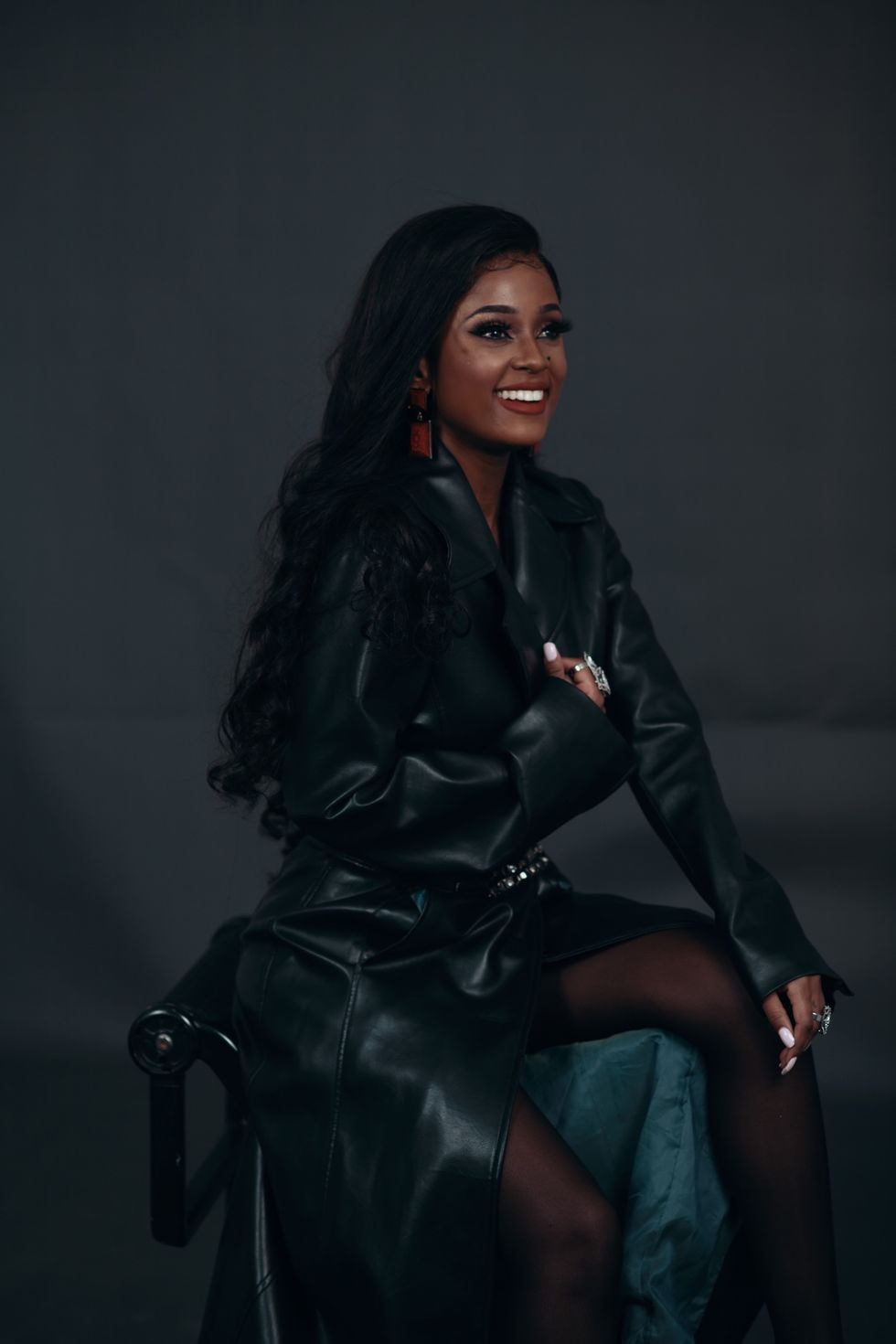 Wanjiku Koinange of Mdundo has this to say: "We are learning from Apple and Spotify but we also understand that the systems that allow them to exist, like royalty collections, are not necessarily what we have here. In Kenya, for example, we don't use credit cards/debit cards as often, we have the mobile money. So for these companies, if they're trying to get into this market, the cost would be big. I don't know if it would make sense. They could cater to the top income earning population that do have credit cards or do the required subscription payments."
"I do think the solution will come from within and what I imagine will happen will be to tailor a product similar to services like ours (Mdundo, Boomplay)," Wanjiku adds. "The solutions will come faster from within. The model of Mdundo has changed a bit throughout the years and it's focused on the app and changed our product market."
"I think the whole of Africa in general needs to build from within first," agrees Camille Storm. "There's a lot that we need to do that can't be fixed overnight by major companies or international record labels coming in. We can't look to them for all the answers but I think international companies coming in to invest in the East African music industry would be beneficial and it's something that is bound to happen anyway. But for them to effectively work with us or invest in us we also have to have made more progress in terms of creating a system that really works on the ground with regards to functioning labels and creative agencies, charting systems, and royalty collection and payments."
"An option could be that big players come in to the market and find smart people to adapt DSP services locally," says Cleopatra Mukula. "The smart players will understand that for you to really work with East Africa you have to understand the culture, the people and find ways of dealing with a demographic that's sustainable on its own."
– Kam Tambini/Okay Africa