Burna Boy To Mark His Sierra Leone Debut With A Mega Concert
FREETOWN, SIERRA LEONE, January 24, 2020/www.gbafrica.net/ – Afro-fusion superstar Burna Boy is set to perform at Siaka Stevens Stadium in Freetown, Sierra Leone, on 11 April. The award-wining artist will be playing in Sierra Leone for the first time, courtesy of 1Africa 1Vision, an organisation run by Sierra Leonean music promoters and DJs.
The organisers, DJ Vet and events promoter Egerton Shabba, have confirmed that Burna Boy will visit their country, with the African Giant hitmaker himself announcing the news on social media last week.
Burna Boy has been making waves in West Africa since the release of his 2012 single 'Like to Party' and the Sierra Leonean audience will be awaiting his performance with bated breath. Last year, Burna Boy release African Giant, arguably the most successful African album of the year with more than 600 million streams to date while amassing over 13 million listeners on Spotify.
The album has been nominated in the Best World Music Album category ahead of the Grammy Awards on 26 January. It also won won the Best African Act Award at the 2019 MTV Europe Music Awards and the Best International Act Award at the 2019 BET Awards, among other impressive accolades.
Pilot CPO, a member of the organising team and Sierra Leone DJs Union president, told Vertex Media that "everything is in place."
Sources have also disclosed that the 1Africa 1Vision team is in talks with another big Nigerian artist to join Burna Boy in Freetown. The organisers will make the announcement when a deal is reached and said that local acts would also be contracted to perform at the concert.
Check Out Pictures From The Burna Comics And Audiomack Event In NYC
Over the weekend, Brooklyn hosted the special pop-up event Burna Comics, which saw Burna Boy's comic book world come to life. Hosted at Anyone Comics in Brooklyn, attendees were able to browse and grab limited editions Burna Boy comics, merchandise, and food, as well as enter a chance to win tickets to Burna's next concert in NYC. The event was free and followed health guidelines.
If you remember, Burna Boy's latest album Twice As Tall came accompanied by a comic book to "put the project in perspective abs some insight into the album title and why I chose it," the artist mentioned. Well, Burna and the team at Audiomack helped that come true IRL.
Speaking about the Burna Comics event, the Nigerian star mentioned: "The best part about creating a project is the idea of your listeners being able to engage with it! I haven't been on tour in months so I'm excited for my fans to have a chance to engage with my art! I feel blessed!"
Check out pictures from the Burna Comics x Audiomack event in NYC below.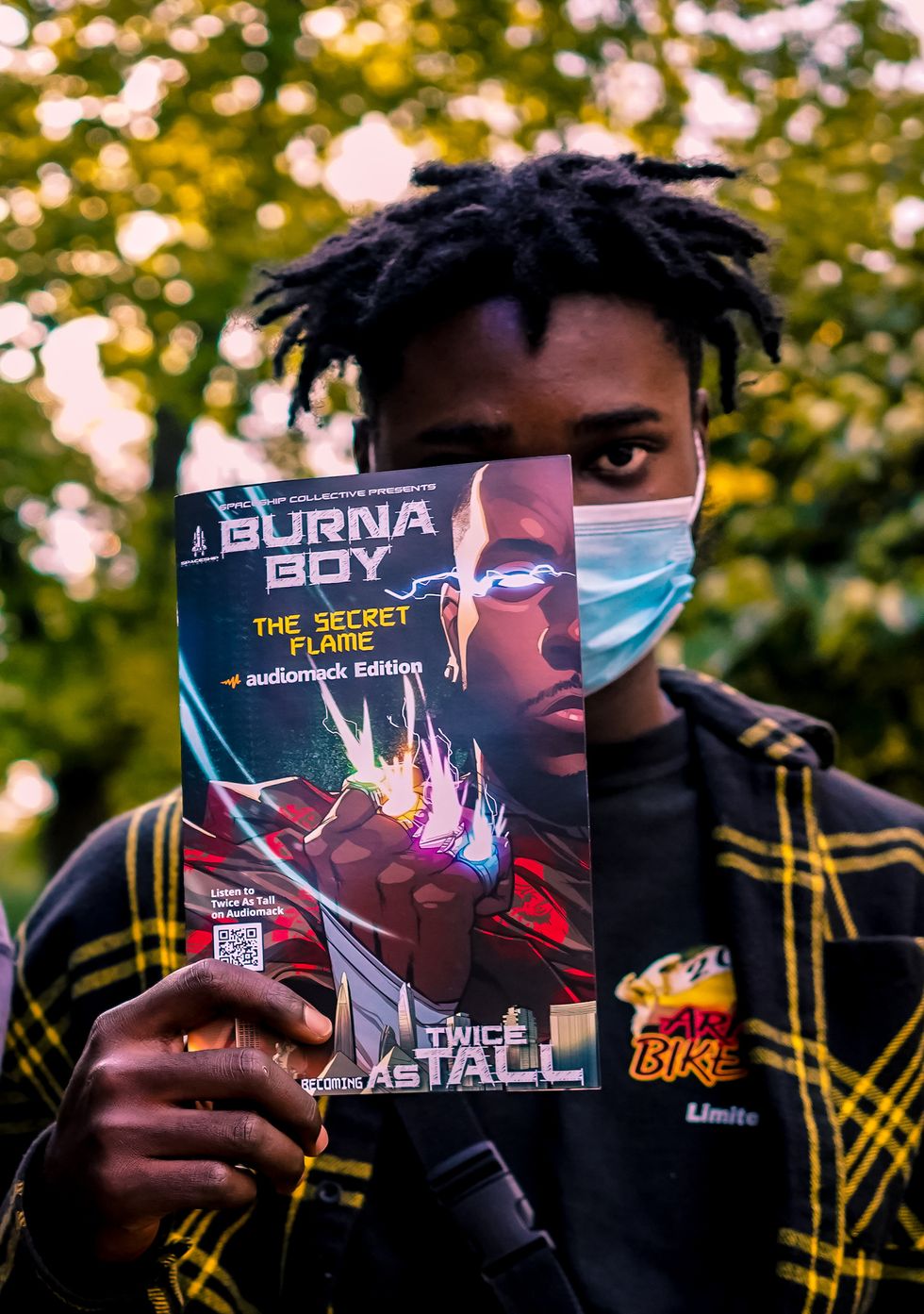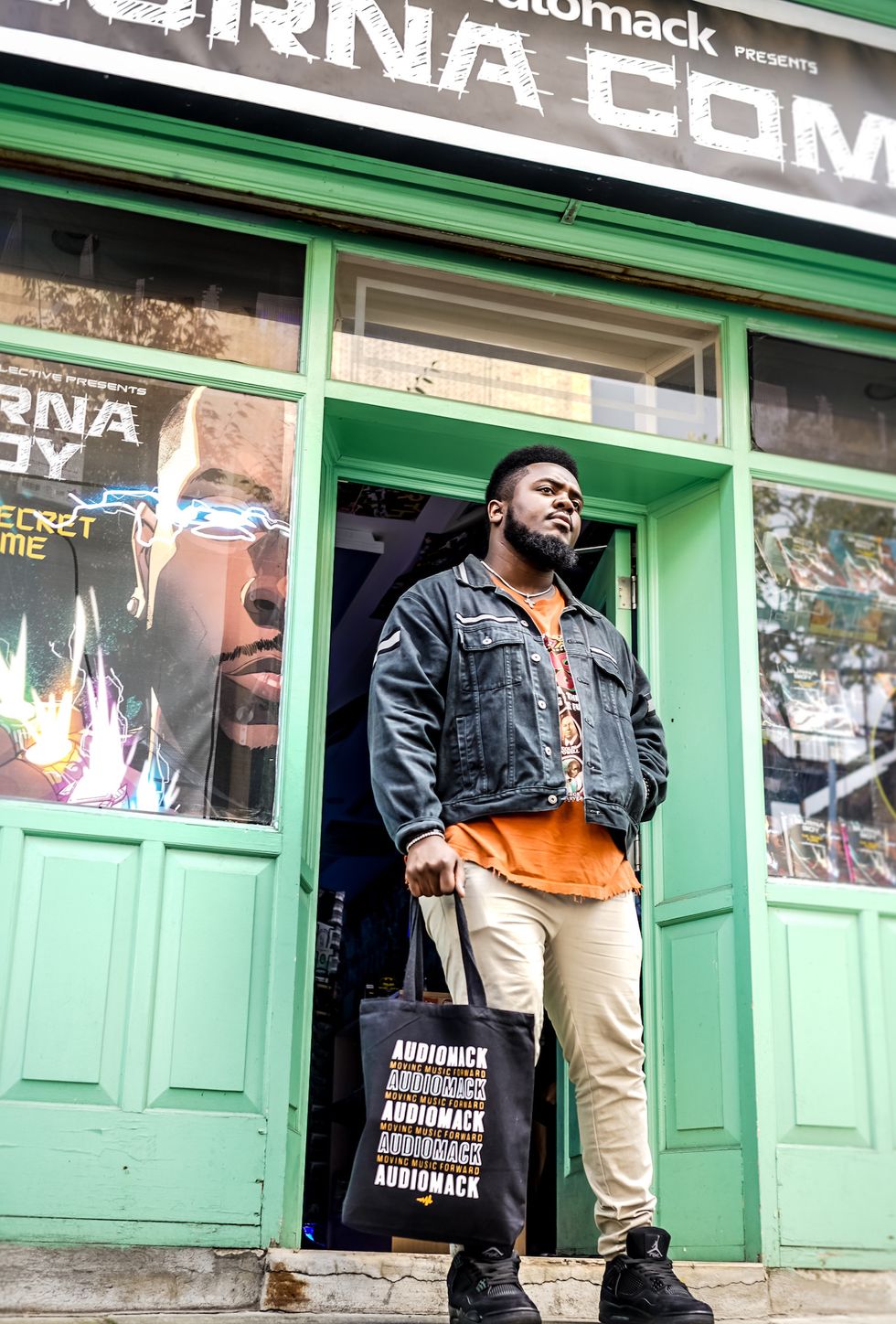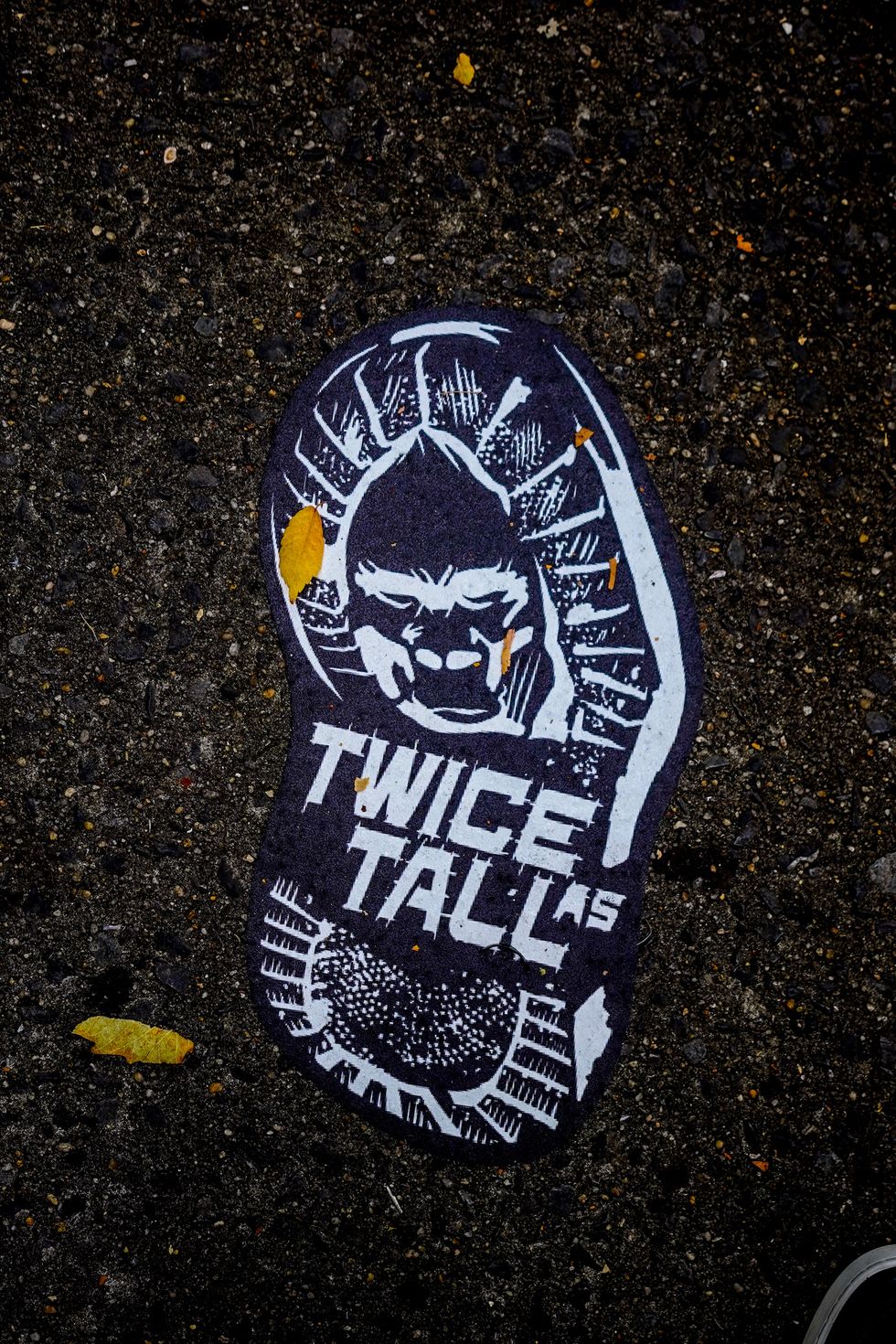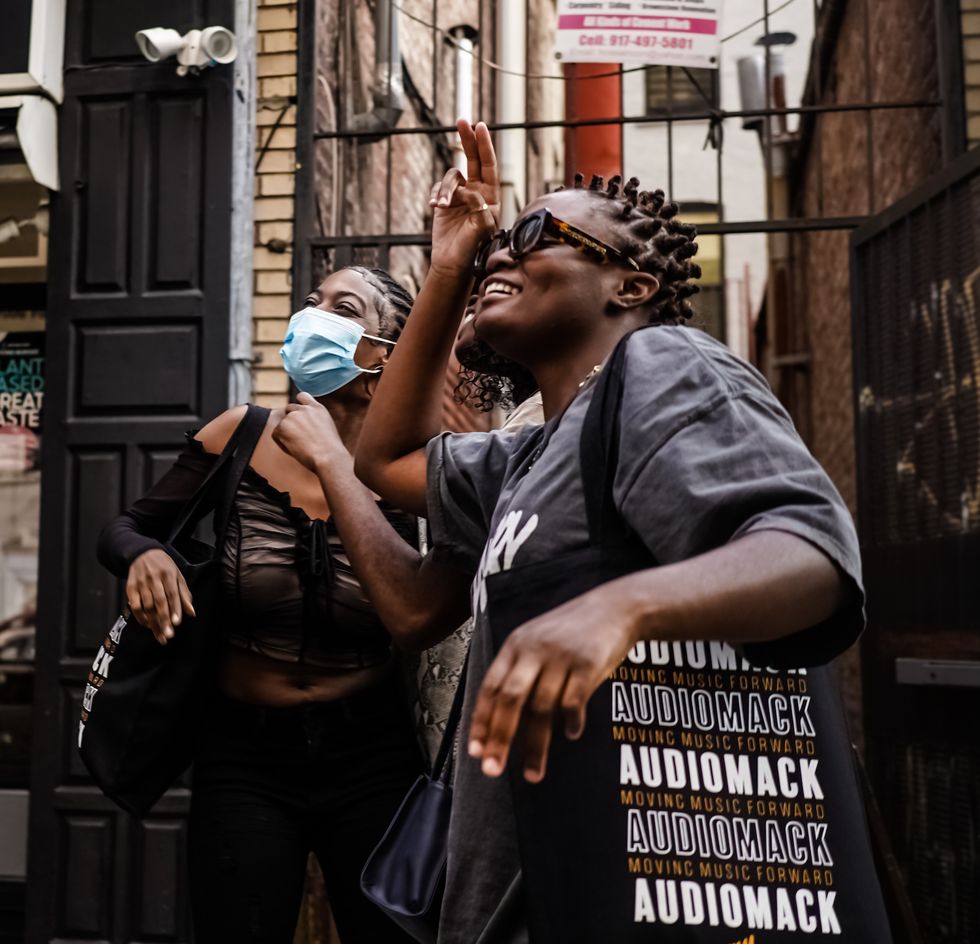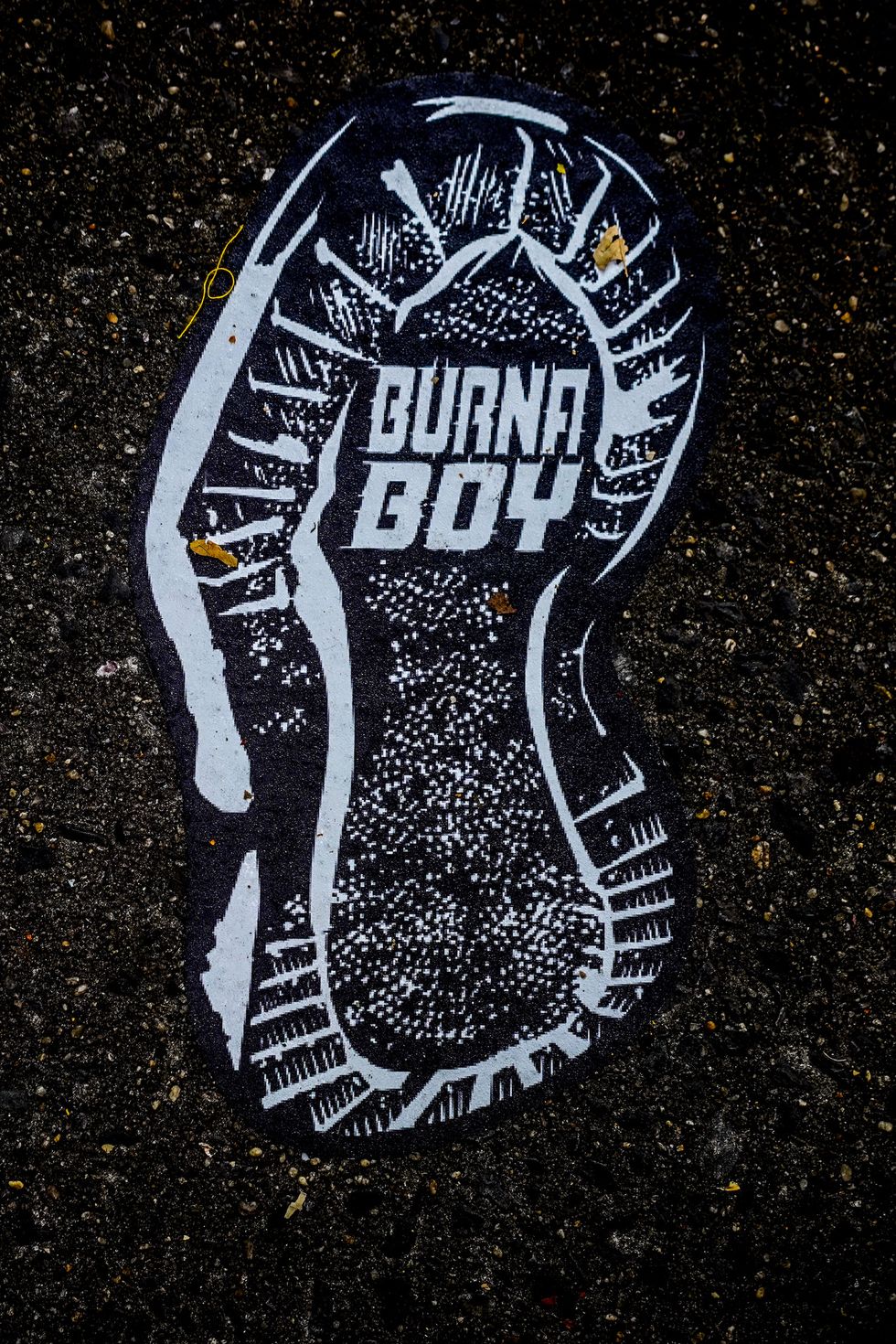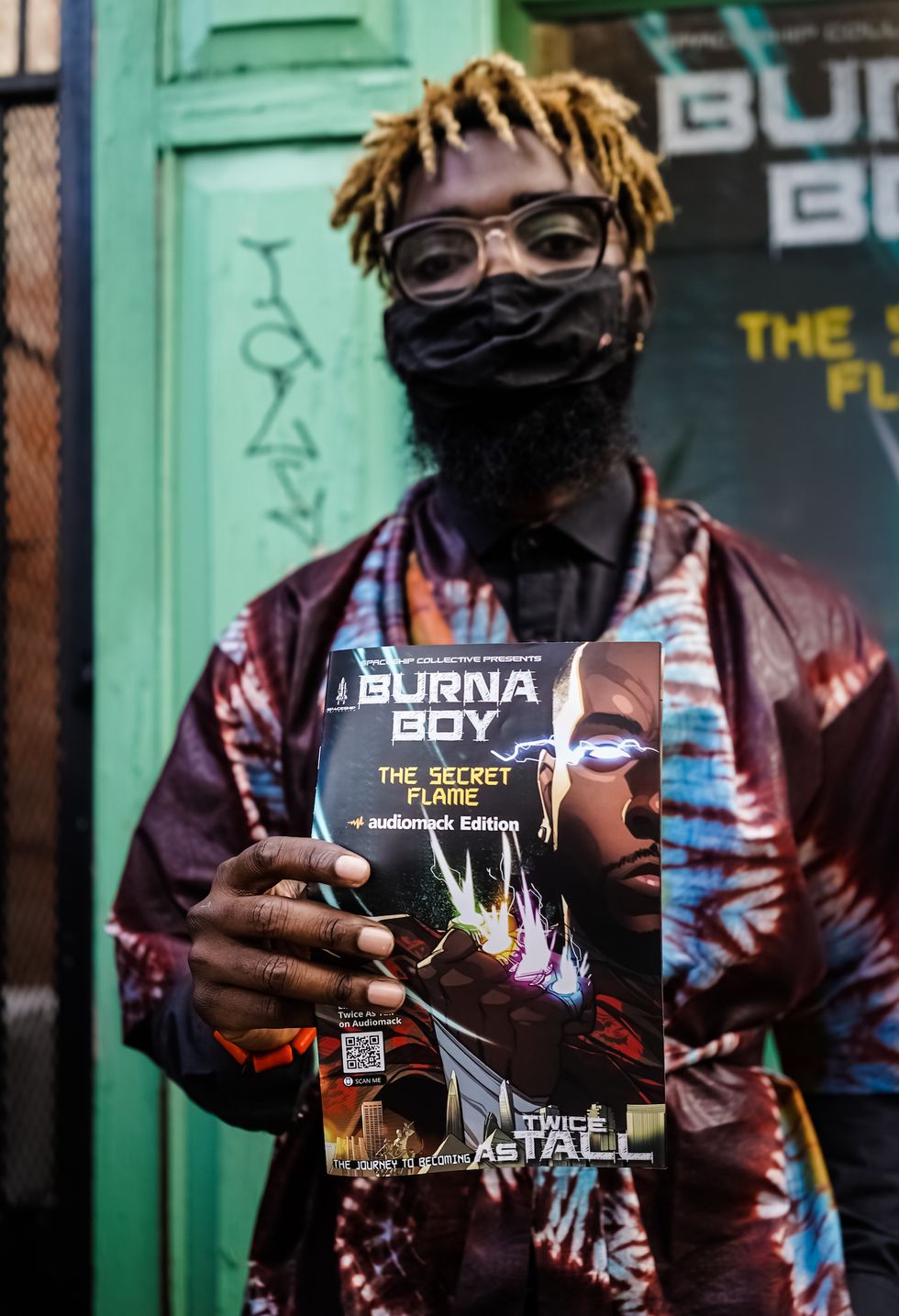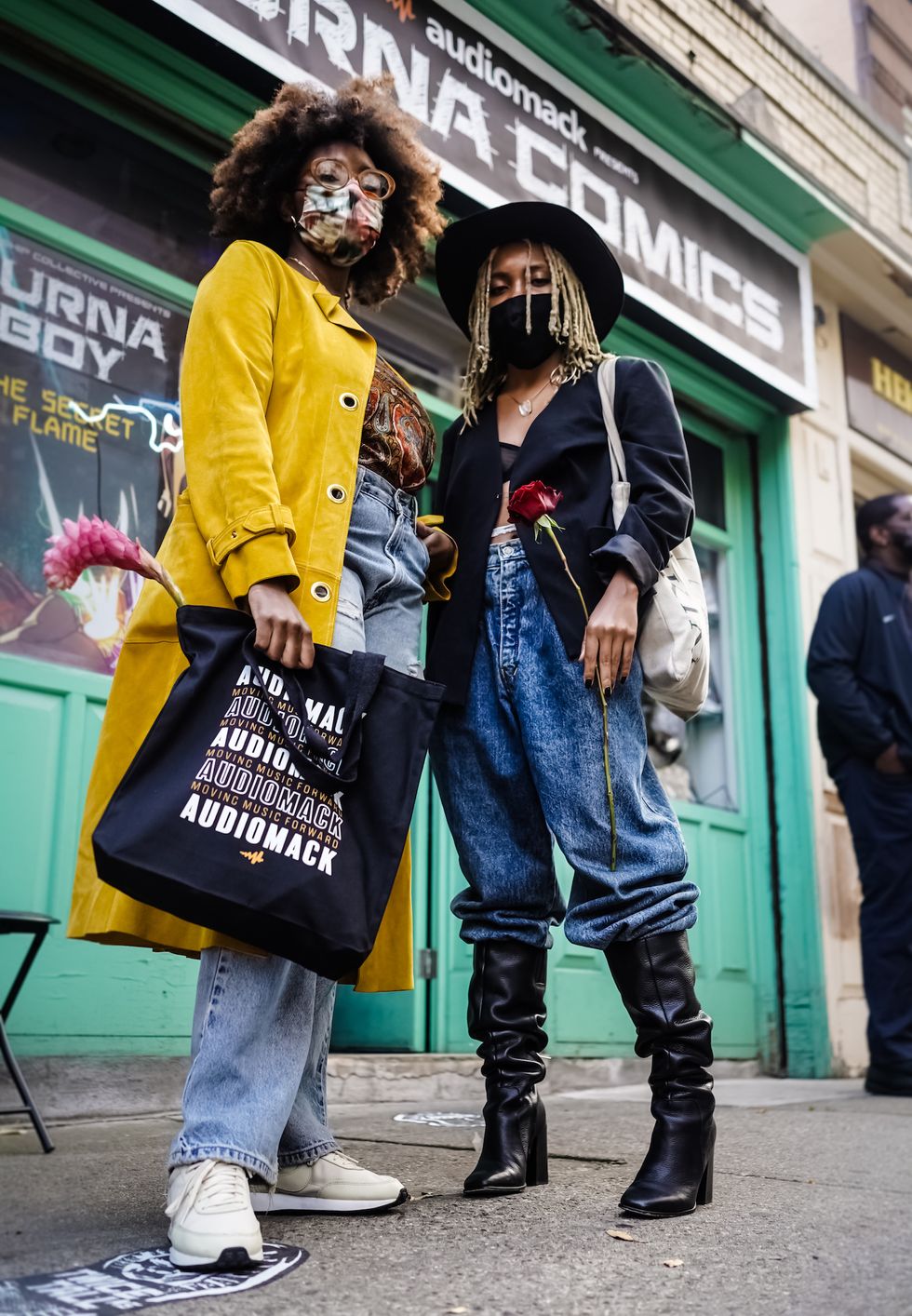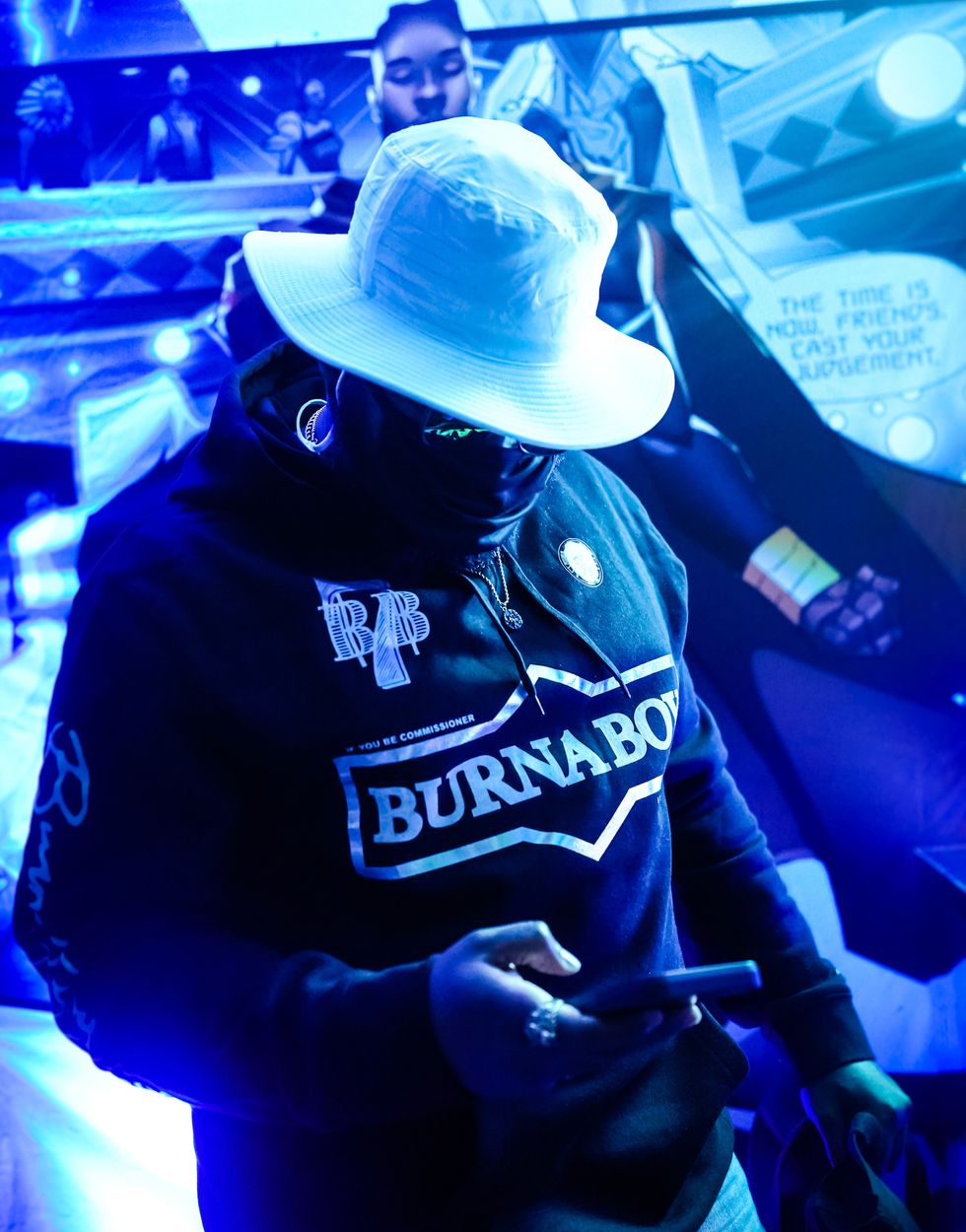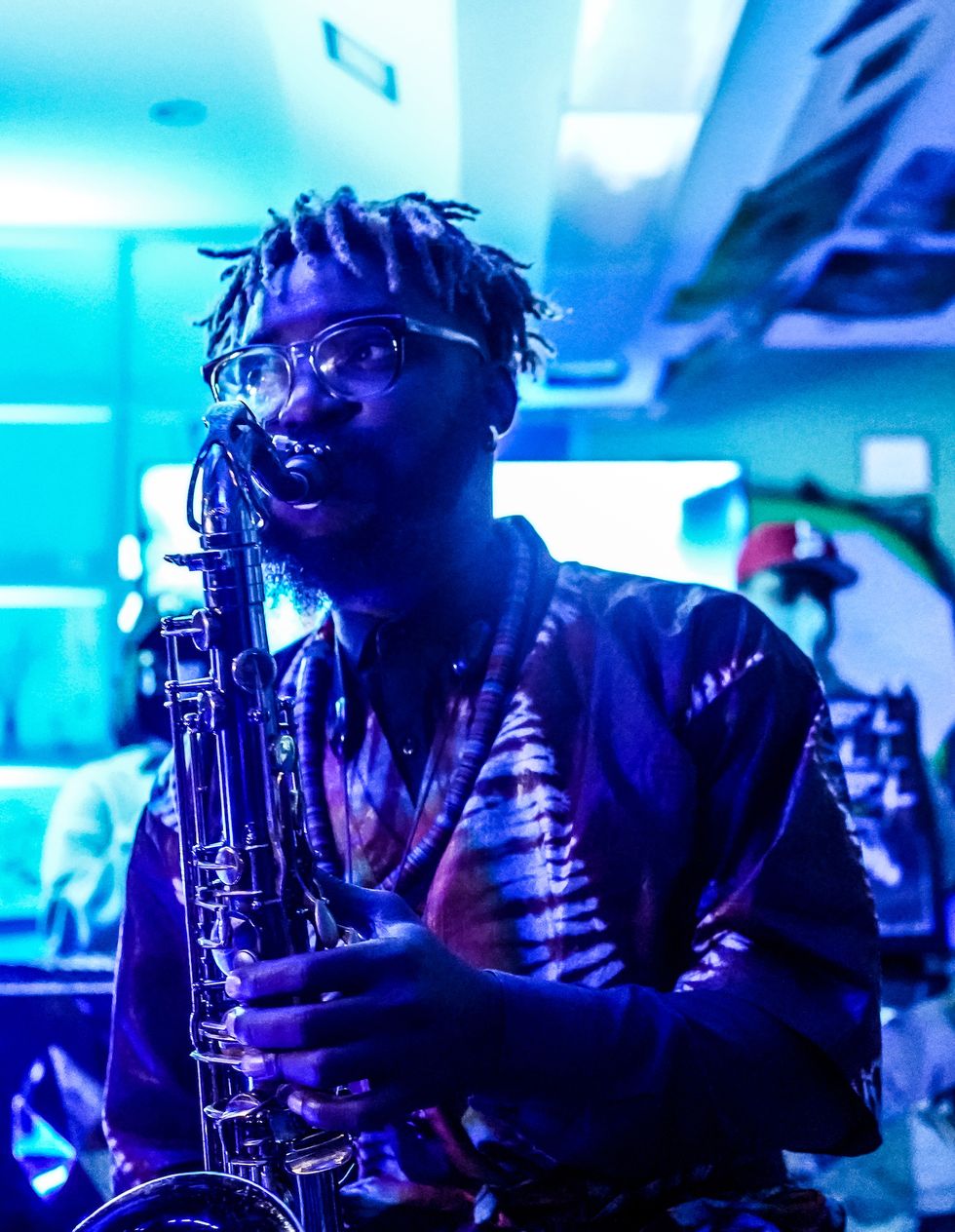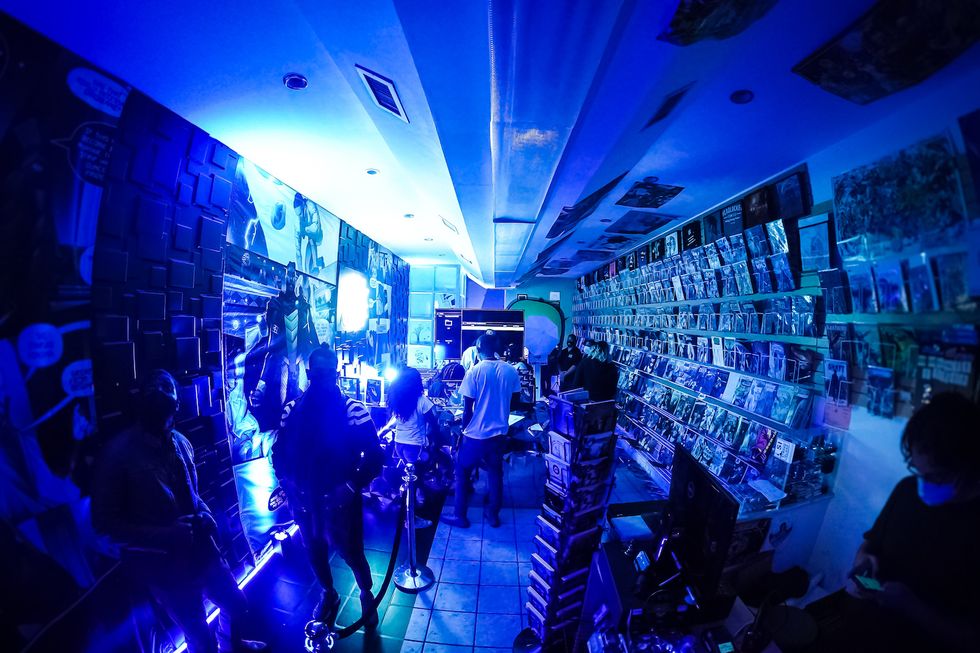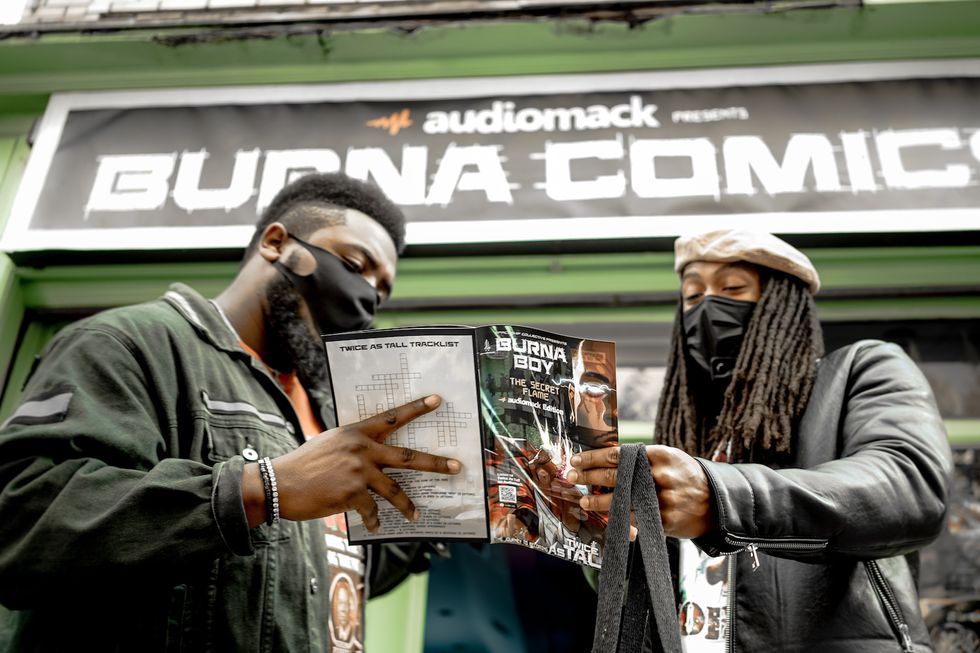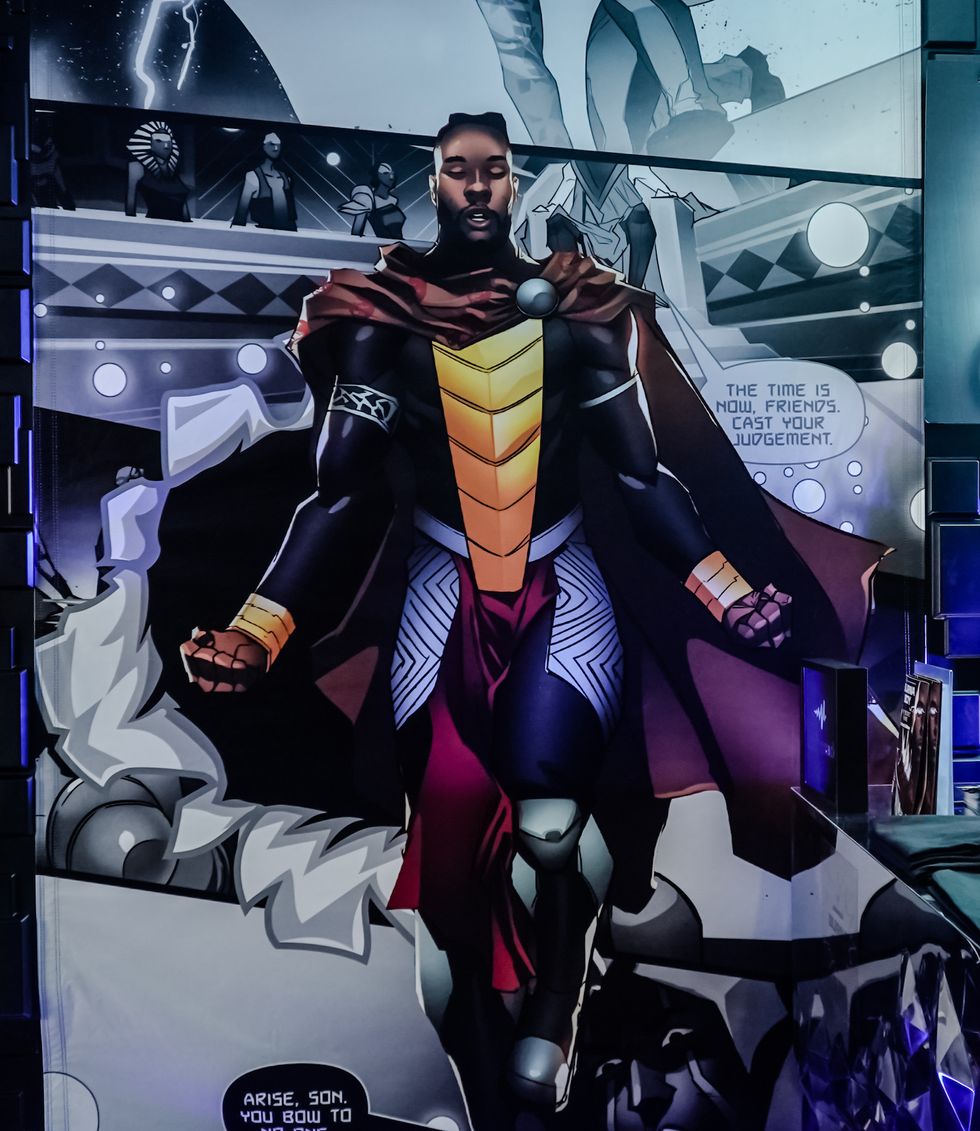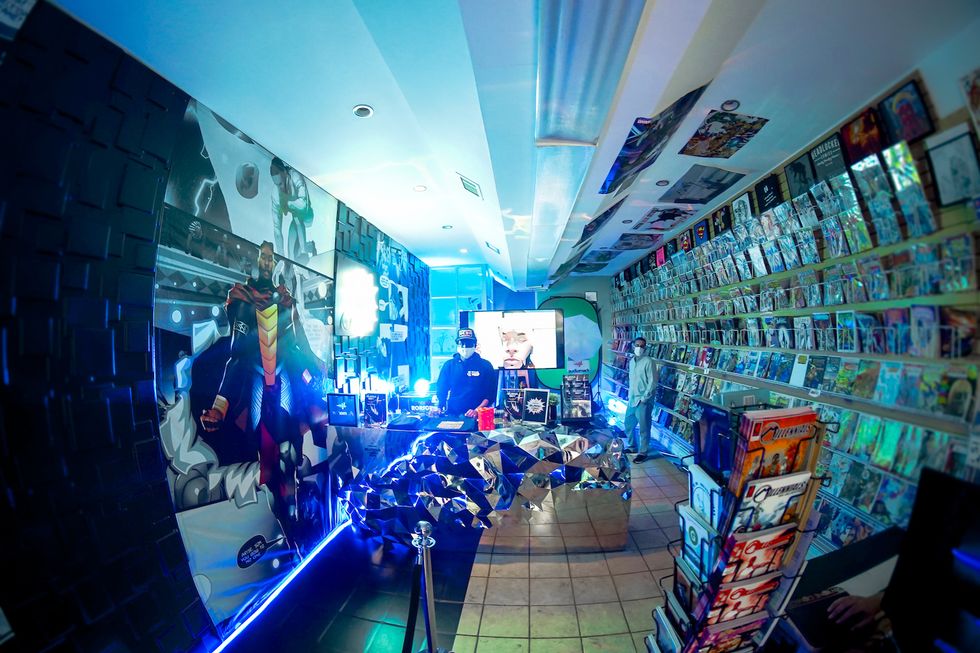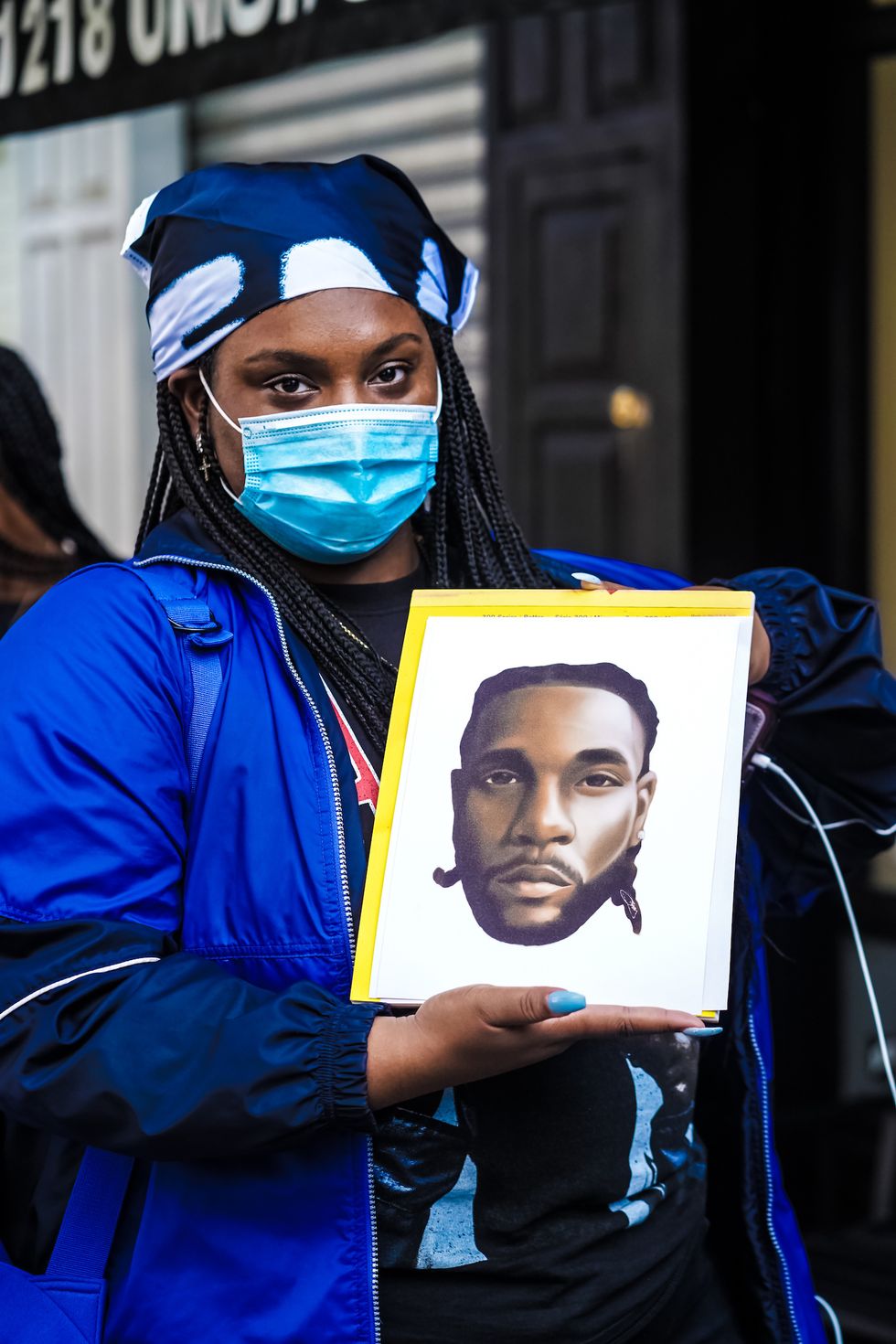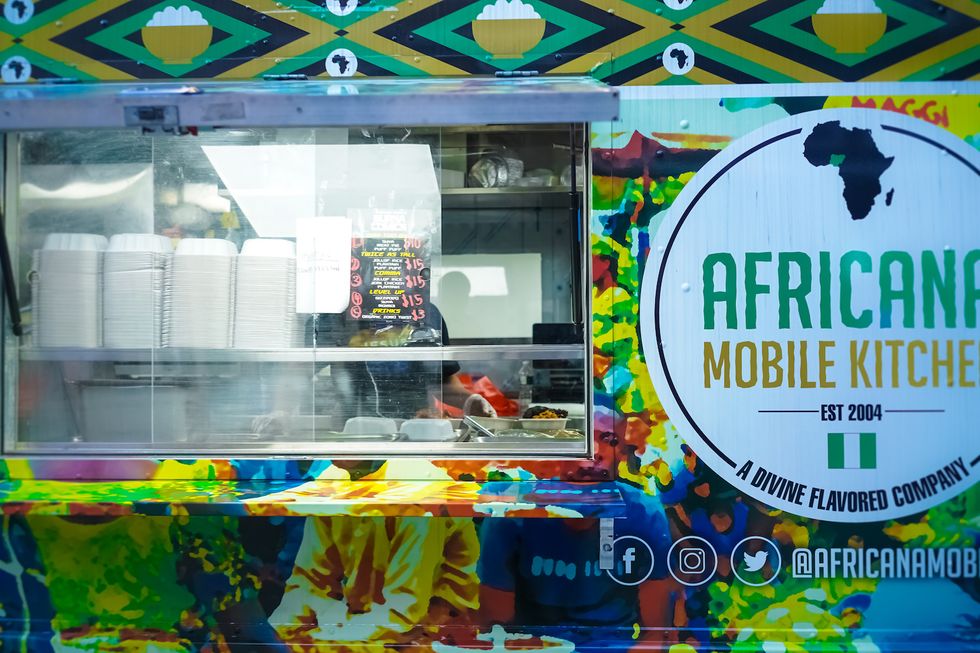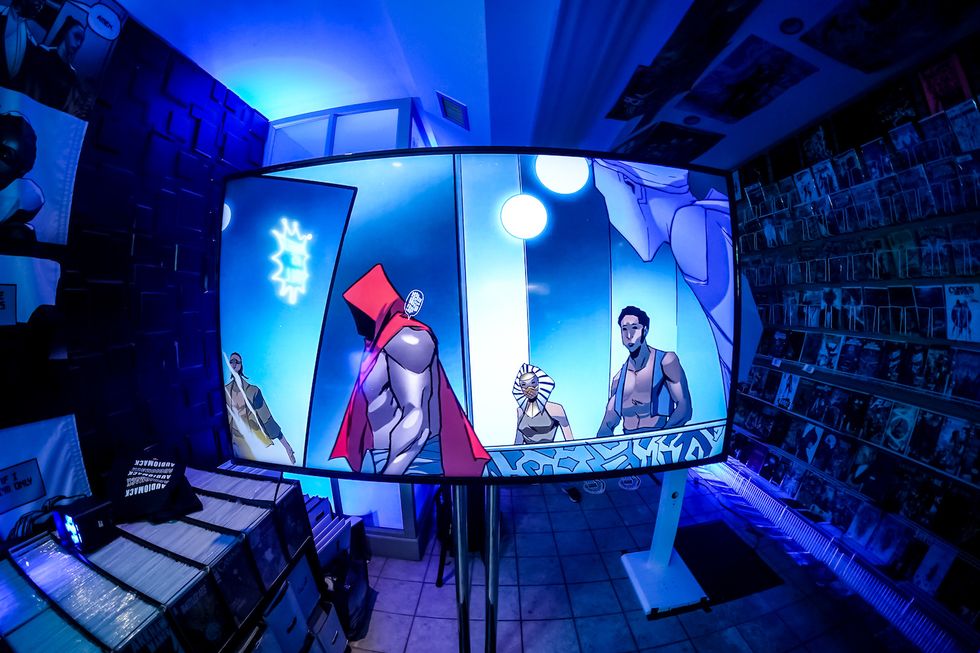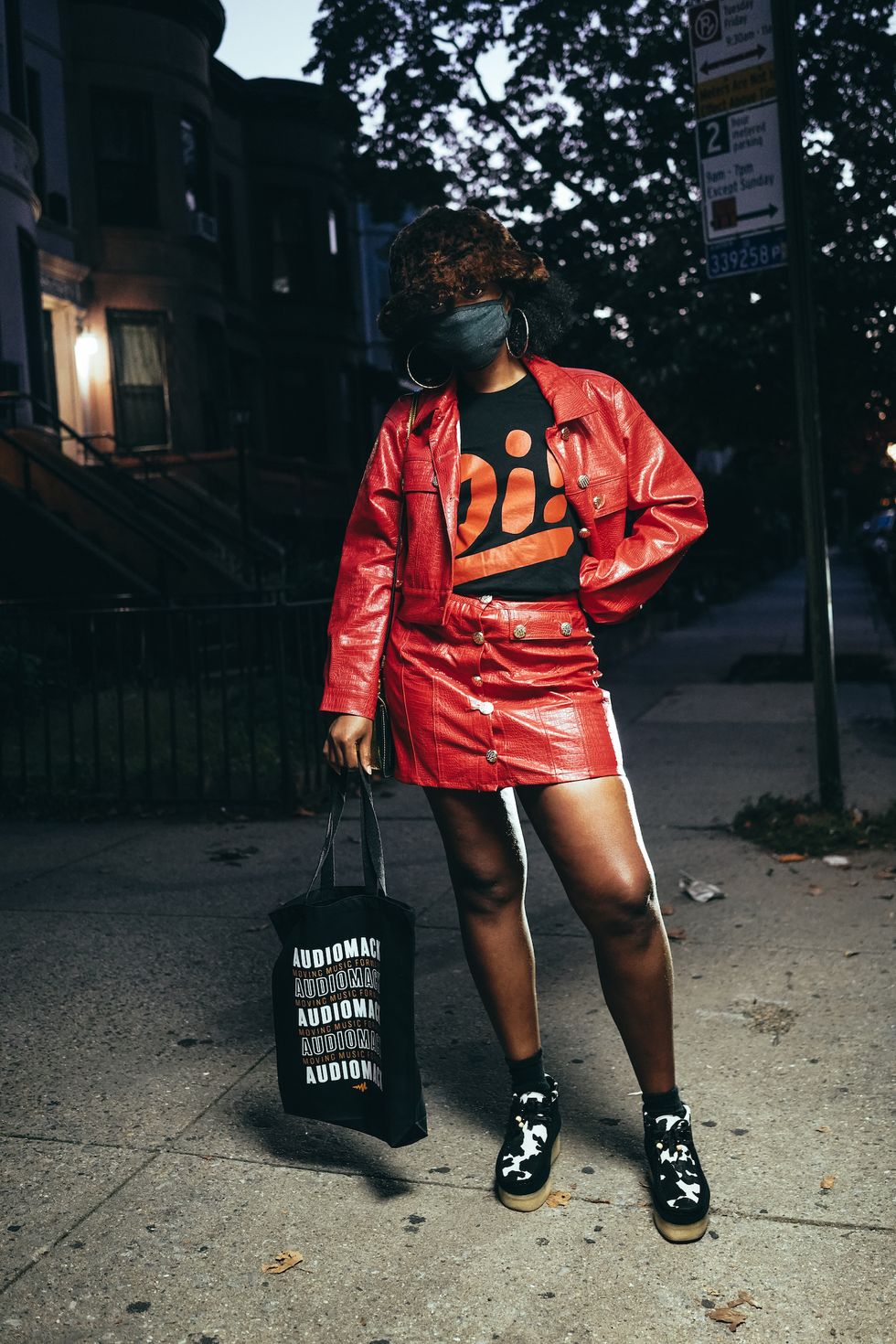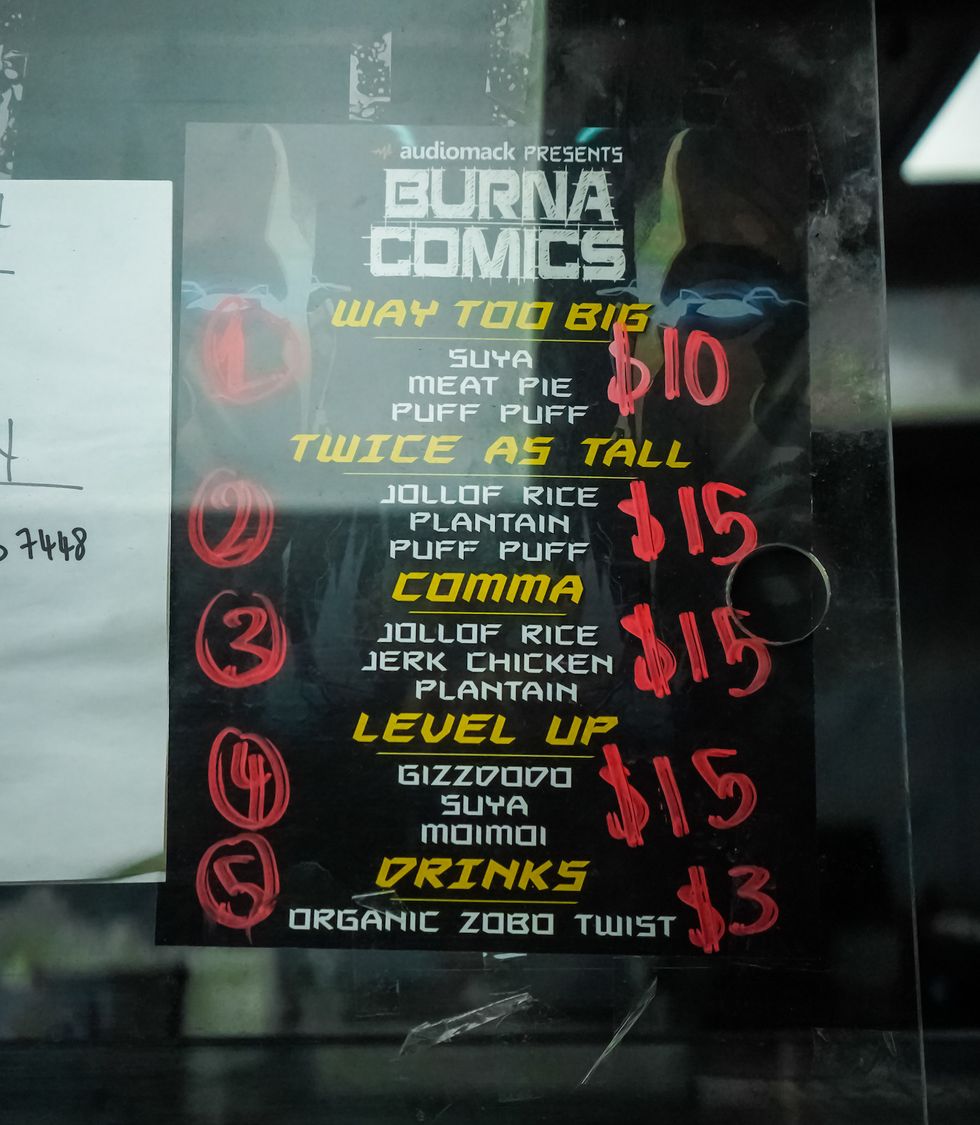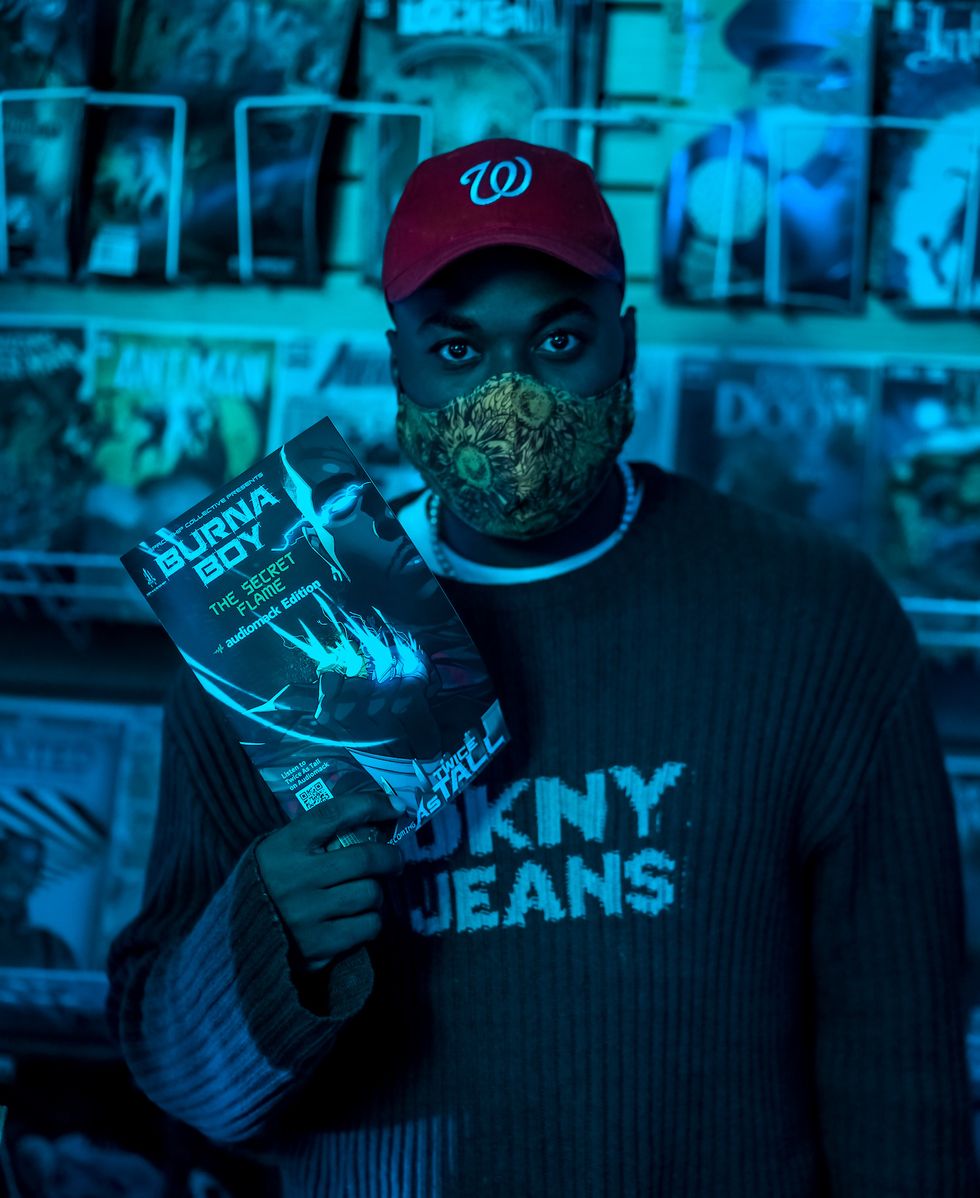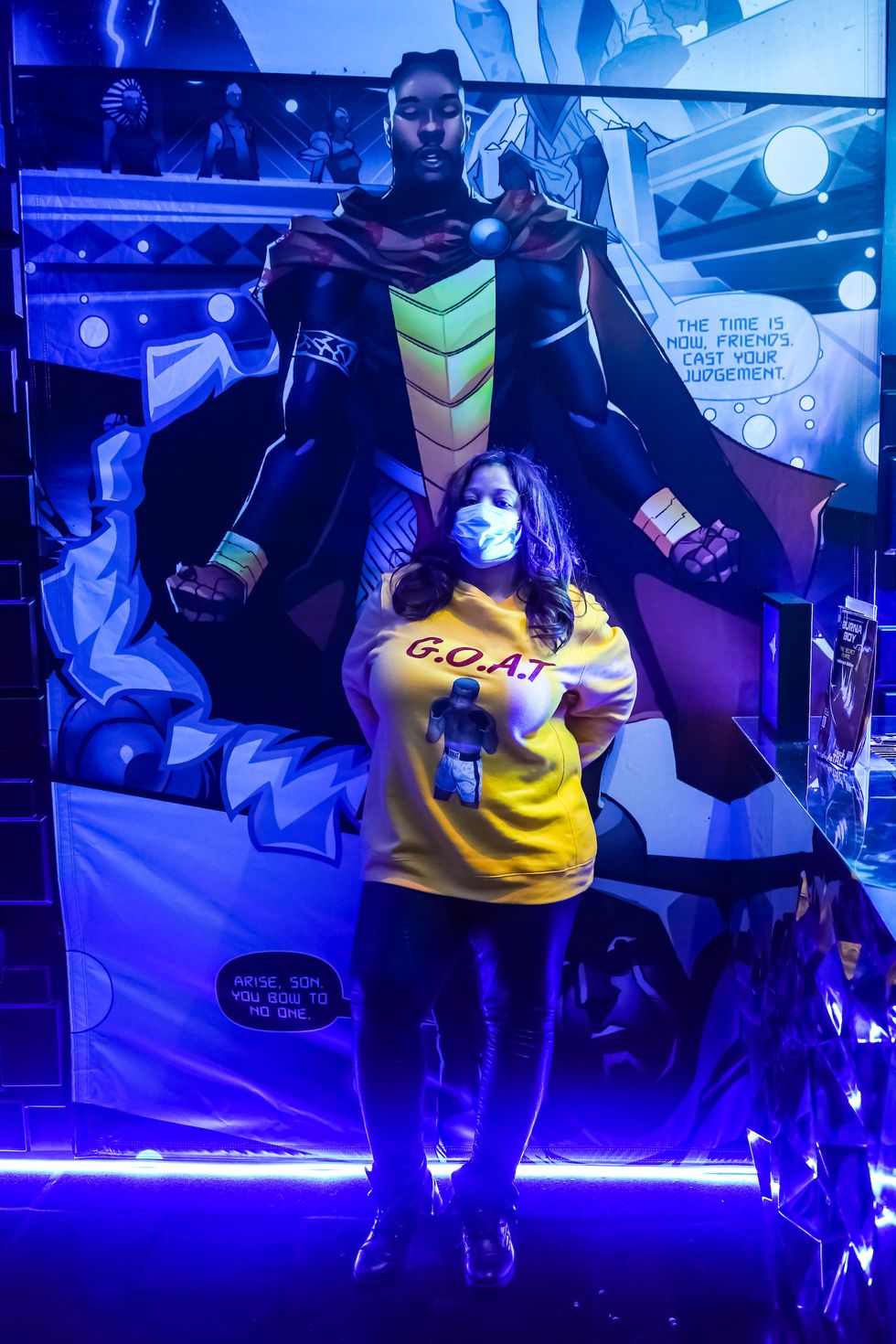 Photo via Audiomack/Purple Agency PR.
Source: okayafrica