A Grateful Dead Bears x Nike SB Dunk Low Surfaces In Orange And Green
The Nike SB Dunk Low is having one hell of a year. Whether you're an SB collector from its early days or you're a new age reseller skateboarder, the SB revival is here, and it can't be ignored.
One of the silhouettes' most interesting collabs is the Grateful Dead Bears x Nike SB Dunk Low. The collab stems from the band's fuzzy caricatures featured in the 1973 album History of the Grateful Dead, Volume One (Bear's Choice) illustrated by Bob Thomas. The collab first emerged in a green and blue iteration that raised a lot of eyebrows and questions. Will they make a colorway for each bear? While that's yet to be confirmed, it seems possible as a yellow pair surfaces as well.
A Grateful Dead Bears x Nike SB Dunk Low surfaces in orange and green. A white midsole and gum bottom come together for a clean look. The shoe still features the stash pocket that appeared on the first colorway.
The Grateful Dead Bears x Nike SB Dunk Low "Orange" will exclusively drop at FTC San Francisco on July 18. The Grateful Dead Bears x Nike SB Dunk Low in "Green" and "Yellow" are also coming soon.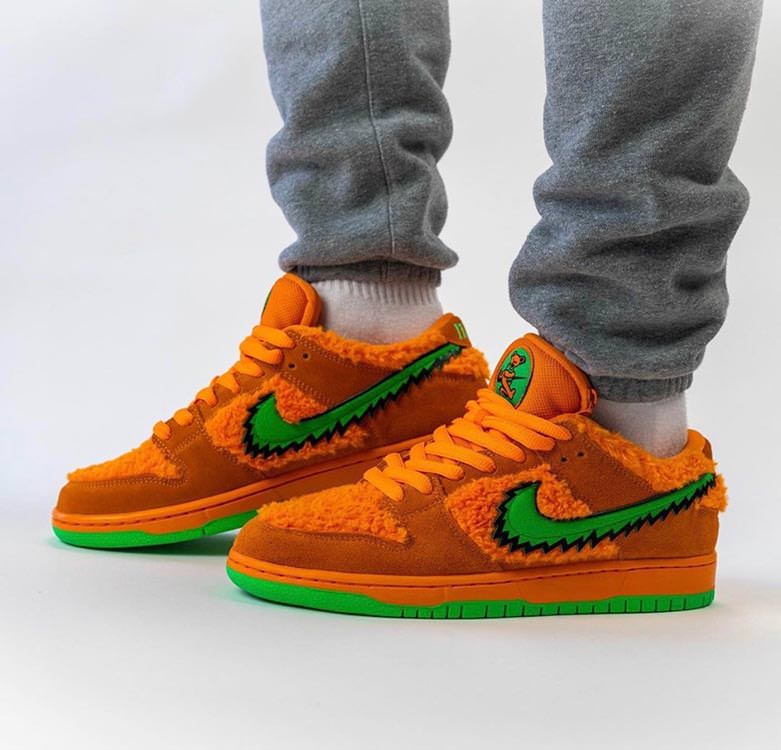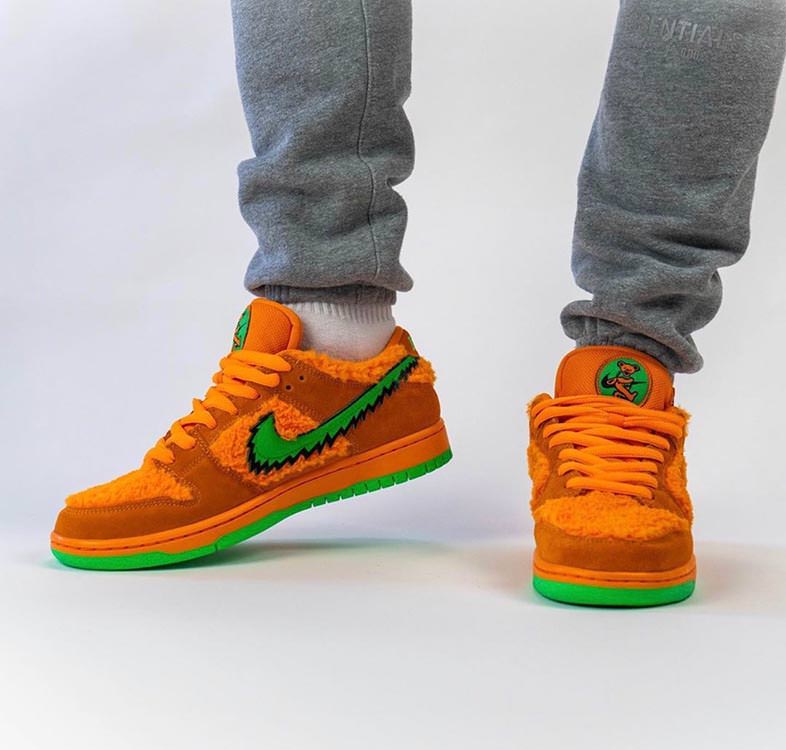 Audiomack And Daily Paper To Restore The Football Pitch At Accra Girls High School
As part of Audiomack's committing to Ghana outside of just music and focused on giving back to the community and culture, the music streaming and discovery platform, in collaboration with Amsterdam-based fashion label Daily Paper, is funding the restoration of the football pitch at Accra Girls Senior High School after it sponsored this year's annual football tournament.
This annual tourney by Daily Paper is a celebration of the ongoing initiative to empower the youth and give back to the Ghanaian community by reinforcing commitment through sports. Since 2017, Daily Paper, founded by three close friends, Hussein Suleiman, Abderrahmane Trabsini, and Jefferson Osei, has been consistent in showcasing and supporting Ghanaian youths. Audiomack is no different.
This year's tournament took place inside the Accra Girls Senior High School and saw a great line-up of the best African creatives and athletes. Alongside Daily Paper and Audiomack, the teams included SmallGod, Eunice Beckham, La Même Gang, and members from Daily Paper, Free the Youth, Young, Melanin Unscripted, and Native Mag. The kits were designed by Daily Paper in collaboration with Puma.
Drawing attention to the creative arts in Ghana, outside of just music, Audiomack has also made it a point to help the community which has blessed the world with its music and culture.
David Ponte, Audiomack Co-Founder & CMO says, "We are thrilled to partner up with Daily Paper, Puma, and the Accra Girls Senior High School for this amazing event! Our mission at Audiomack is not only to move music forward but to also empower the youth so that they can continue to innovate and express their creativity on and off the pitch!"
Jefferson Osei, Co-Founder of Daily Paper, explains, "We are glad to collaborate with Audiomack, who shares in our vision to accelerate growth in the African creative industry. Giving back to the continent that inspired us to create our label has always been a dream for us, and we will continue to intensify efforts towards achieving that vision."
"All [of] our collaborations are purposeful collaborations for community growth and youth development, so it is exciting to see Audiomack coming on board for this year's tournament," Osei continues. "Youth culture is part of Daily Paper's DNA. We started the brand as a lifestyle brand and invested in empowering youth culture. Within Daily Paper's global community the brand has always organically built authentic relationships with the youth."
Daily Paper partnered up with Audiomack based on the organic connection made for the love of West and South African music: Afro Alté, Afrobeats, African hip-hop, African-American Drill, and Amapiano. "This was the base of the relationship. From here on, both entities explored possibilities to invest in the Motherland," Osei adds.