10 Overwhelming Tourist Attractions in Sierra Leone
SIERRA LEONE, AFRICA, January 19th, 2020/www.gbafrica.net/ – After more than a decade of civil war – one of the most brutal and destructive that West Africa has ever seen – and an unexpected outbreak of the deadly Ebola virus, Sierra Leone is working hard to get back on track. The efforts are going well, too. Gone are the days of rebel and government divisions. Supporters of the onetime coups and counter-coups are now re-integrated back into society; hardly anyone even mentions the troubles of the 90s.
Sierra Leone is an African nation with pristine nature and fantastic views. Though, the country is less known among the top African tourist destinations, it is a place with fascinating islands, high peaks, beautiful beaches, extraordinary wildlife, vibrant culture, historical monuments, and warm climate. All these make it a perfect winter escape destination.
The country is open for business again! But where to go? Will you choose the salt-sprayed beaches of the Western Region, where palm trees bow to the Atlantic Ocean and old colonial fortresses crumble on the clifftops? Or will you head inland, to where chimps roam the Guinean forests, and colobus monkeys tread the undergrowth of the savannah woods.
Here Are The 8 Tourist Attractions In Sierra Leone;
Mount Bintumani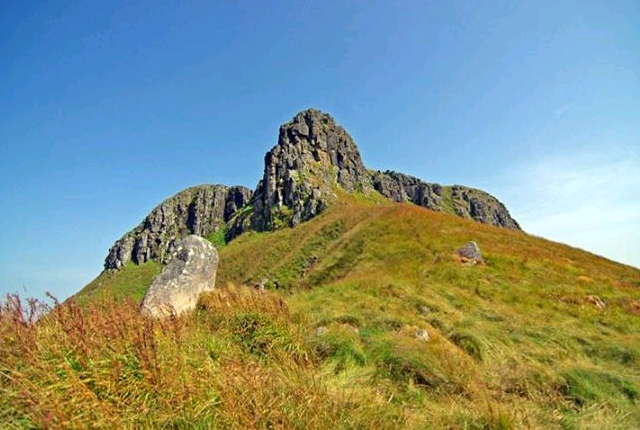 If you are looking for an offbeat experience, then Mount Bintumani, the highest peak in Sierra Leone is the place for you. A hike across the grass plains, rugged rope bridge, high and steep cliffs, the lush vegetation, wildlife are all fun and fascinating.
Tacugama Chimpanzee Sanctuary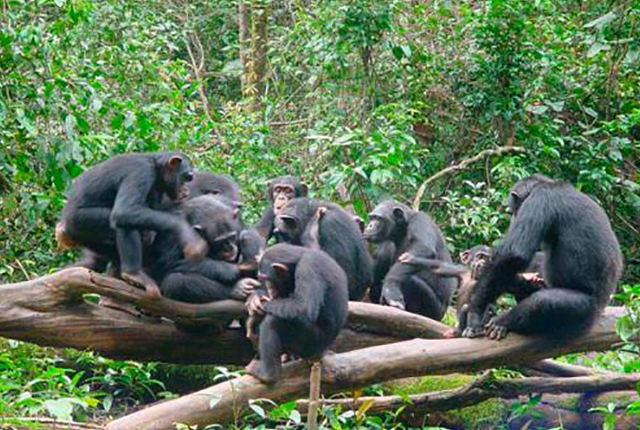 If you are a nature lover and want to escape from the hurly-burly of the city life, then the Tacugama Chimpanzee Sanctuary located in close proximity to the picturesque village of Regent will be a perfect place for you. The amazing sanctuary in the western forest reserve is home to orphaned and captured chimpanzees. Eco huts, fresh forest breeze, rainforest, extraordinary creatures, waterfalls, surrounding villages all will make your one day trip worth a while.
Martello Tower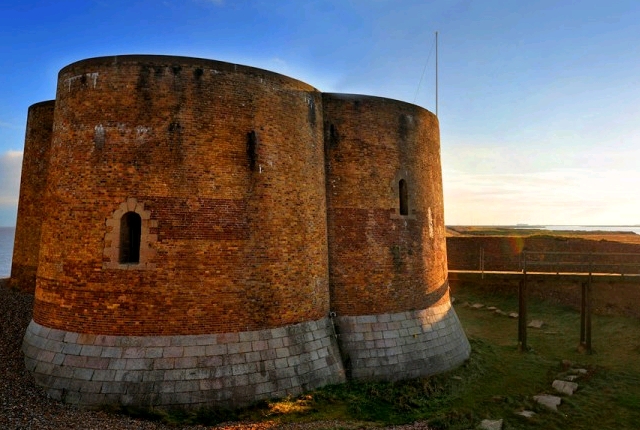 The Martello tower built to guard the Freetown from frequent attacks during the 19th century is of a great historical significance. The tower was built on the Tower Hill in round shape has served as a powerful artillery several times. It is also said that a water tank at the base of the tower served as one of the major water supplies for the town in the early 1870s. Climb up the tower to enjoy the magnificent views of the city and learn more about the historic monument.
National Railway Museum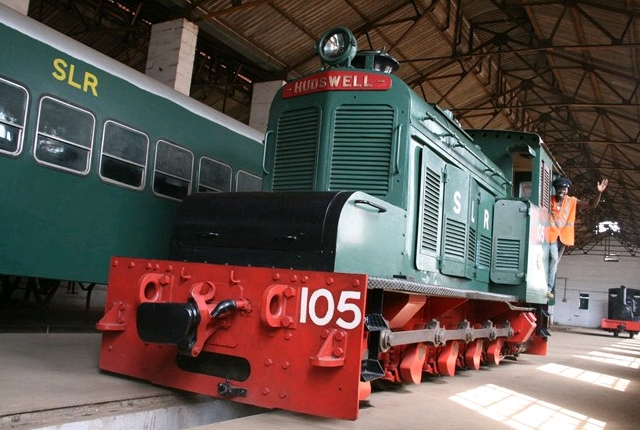 The museum was established by Col. Steve Davies MBE and his team after the state railway was shutdown in 1974. A locomotive shed has been converted into the museum and it includes a lot of interesting collections of locomotives, which were built in UK. The collections are historical heritage asset of Sierra Leone and include hardware assets, photographs, headlamps, tickets, wage boxes, etc.
Tokeh Beach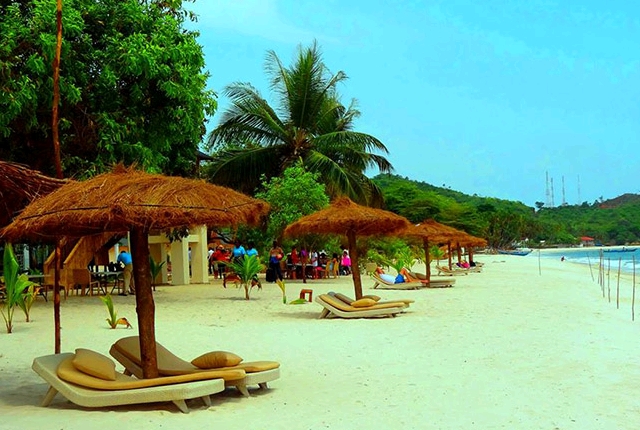 The white sand beach which was the favorite destination of the French Supermodels in 1980s is a popular tourist attraction today. Cheerful surroundings, pleasant weather conditions, peaceful environment, clear waters, lush vegetation in the backdrop all attract the tourists.
Turtle Islands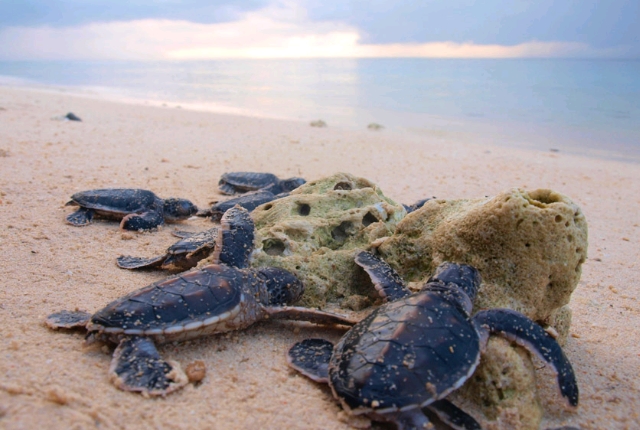 Situated off the southwest peninsula, Turtle islands is a group of eight isles, which are habited by the community of fishermen. It takes 3 hours to reach these remote islands by speedboat. Fishing and swimming in the fresh and clean water makes a trip to this island a truly fascinating experience.
Yawri Bay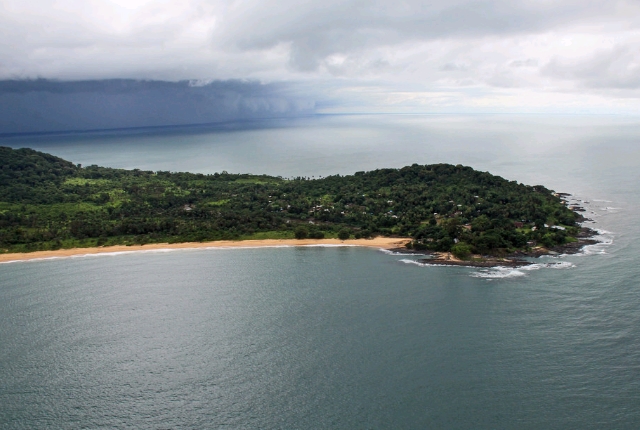 Located along the southwestern coastline of Sierra Leone, Yawri Bay is approximately 60 km away from Freetown. This shallow coastal wetland spans include intertidal mudflats, which are primarily backed by mangrove swamp that are interweaved with a network of rivulets. These mudflats are home to hundreds of birds and support a fishing industry too.
Lakka Beach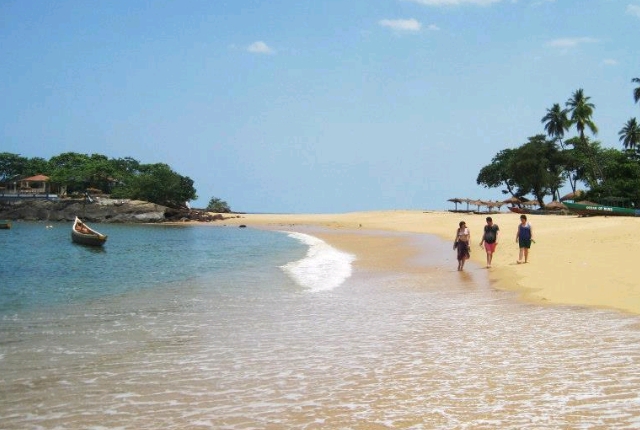 Lakka is a coastal town situated 15 miles to the west of Freetown. Fishing and tourism is the main industries of this town. The Lakka beach is the most romantic Atlantic coastline. It is easily accessible, yet it is away from the hustle and bustle of the Sierra Leone city. If you are looking for a unique and relaxing vacation experience then this stunning beach is just perfect for you.
Tiwai Island wildlife sanctuary, Tiwai
If you are a wildlife lover as well as a nature addictive person then Tiwai Island wildlife sanctuary is the best destination for you. The Island will offer spectacular natural views and Tiwai Island wildlife sanctuary is an additional an entertainment sector. This Island is an inland of the Moa River. A number of the species of the including the hippopotamus can be observed here.
Gola Forest Reserve, Kenema
The Gola Forest Reserve is the largest rain forest of the lowland area of Sierra Leone. This part of the county is known as the green diamond of Sierra Leone. The forest is being given so much importance as it holds most of the threatened wildlife. It's located at Kenema District and includes some portions of Gaura, Tunkia, Nomo and Koya.
Cotton tree, Freetown
Cotton tree is may be an ordinary tree at Freetown, but it contains extraordinary significance. It's a symbol of freedom of the Africans from the slavery. At this place the Afro-American people arrived at first. They stop at this place under the big cotton tree when they got their land as free land. They gather to sing and thank God for their freedom. This old cotton tree has been standing there for so long. The Supreme Court is located near the tree.
If anyone is thinking to plan a vacation tour or a honeymoon trip, then Sierra Leone should be at the top of the travel destination list.
Could 2021 Be The Year Of The African Museum?
While the West continues to grapple with its colonial past, institutions from Togo to Cairo are creating more expansive models to celebrate art
Most museums as we know them seem to exist in order to help us in some way see ourselves and the world better.
At the beginning of last year, the International Council of Museums went though a public crisis when some of its members sought to expand the definition of museums to include their engagement with political and social issues.
In the summer, I did a talk with Yilmaz Dziewior, the director of Museum Ludwig, and one of the audience members asked if we would still be able to enjoy the works if they were contextualised.
Then in the autumn, in a thread on the repatriation of objects, a Twitter user asked whether "normal people" might still be able to view the objects if they were returned to the kinds of countries where there was no "free speech".
The notion behind these suppositions is that Western museums and norms do not need to be contextualised by political and social realities, because they would then no longer be able to be taken at aesthetic or intellectual face value. But the current crises that museums face comes precisely from the problem of the colonial mindset that placed Western civilisation and its taming modernities at the apex of humanity. A hierarchy of being that continues to see anything outside itself as alternative, inferior, merely indigenous or premodern, has resulted in the violations and inequalities among people and our environment that we face so starkly today.
In the West, museums are still grappling with how to redefine themselves in this moment, with how to honestly and accountably face their pasts, where even those who want to atone for violences of theft through reparation continue to speak on behalf of those that can speak for themselves. In other parts of the world, different conversations are being had.
On the African continent, museums as we know them were largely a colonial import, created to bolster newly independent national narratives with borrowed forms. As part of the exercise of control and exploitation, it was drummed into colonised peoples that their beings, their ways of seeing and expression, were primitive, backward, and of no value; all while these very things, with differing degrees of violence, were exported to the West to be re-valued for their museums and for their gain.
Forms of expression
While these narratives of inferiority still exist throughout the continent, especially when it comes to our historical cultural expressions, there is also so much that has prevailed; forms of expression, of exhibiting, of exchanging that have evolved over many millennia, which have taken in all the many influences that have passed through them and grown, despite the odds stacked against them.
Museums like the Palais de Lomé, which opened in 2019 in Togo, and the Museum of Black Civilisations in Senegal, which opened the year before, are co-curating with communities around them and creating more expansive models. New museums that are breaking ground this year, like the Grand Egyptian Museum, the Pan African Heritage World Museum in Ghana, the Museum of Humankind in Kenya, and the Museum of Maritime History in Mozambique, will tell narratives from the dawns of African civilisations in all their pluralistic forms. And new types of museums, archives and networks, like the Museum of British Colonialism, African Digital Heritage and the International Inventories Programme, continue to emerge.
In Ghana, our president, Nana Akufo-Addo, commissioned a review of our existing museum restructures, which I have been leading and bringing together for the past year. The report of the first committee (ghanaheritagefuture.com) outlines new curatorial, architectural, financial, structural possibilities for our museums, monuments and national parks. Our next step is a competition for a new kind of museum building, the design of which will be announced in 2021.
In 1964, our first president, Kwame Nkrumah, commissioned the architect Franco Minissi to design our National Museum, but like many of our independence dreams, it was never completed and the ground for it still lies waiting. This time it is for a homegrown architect, either alone or in collaboration with an international one, to reimagine what a structure might hold and look like, that honours and takes into account the many spirits of our communities, our environment, and our objects, both at home and those to be returned. A structure that will allow for narratives and exchange with, and across, other parts of the world, on equal terms.
By NANA OFORIATTA AYIM