10 Overwhelming Tourist Attractions in Sierra Leone
SIERRA LEONE, AFRICA, January 19th, 2020/www.gbafrica.net/ – After more than a decade of civil war – one of the most brutal and destructive that West Africa has ever seen – and an unexpected outbreak of the deadly Ebola virus, Sierra Leone is working hard to get back on track. The efforts are going well, too. Gone are the days of rebel and government divisions. Supporters of the onetime coups and counter-coups are now re-integrated back into society; hardly anyone even mentions the troubles of the 90s.
Sierra Leone is an African nation with pristine nature and fantastic views. Though, the country is less known among the top African tourist destinations, it is a place with fascinating islands, high peaks, beautiful beaches, extraordinary wildlife, vibrant culture, historical monuments, and warm climate. All these make it a perfect winter escape destination.
The country is open for business again! But where to go? Will you choose the salt-sprayed beaches of the Western Region, where palm trees bow to the Atlantic Ocean and old colonial fortresses crumble on the clifftops? Or will you head inland, to where chimps roam the Guinean forests, and colobus monkeys tread the undergrowth of the savannah woods.
Here Are The 8 Tourist Attractions In Sierra Leone;
Mount Bintumani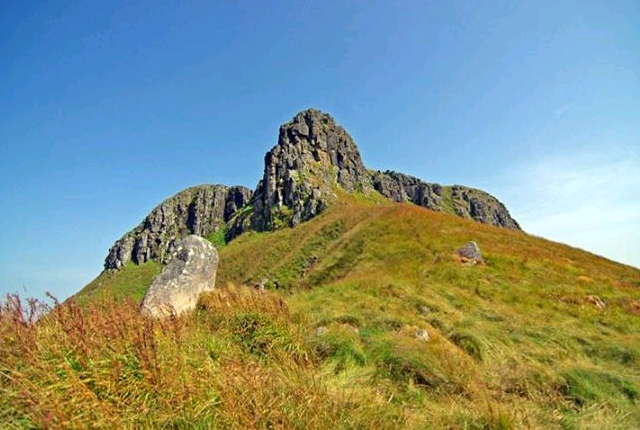 If you are looking for an offbeat experience, then Mount Bintumani, the highest peak in Sierra Leone is the place for you. A hike across the grass plains, rugged rope bridge, high and steep cliffs, the lush vegetation, wildlife are all fun and fascinating.
Tacugama Chimpanzee Sanctuary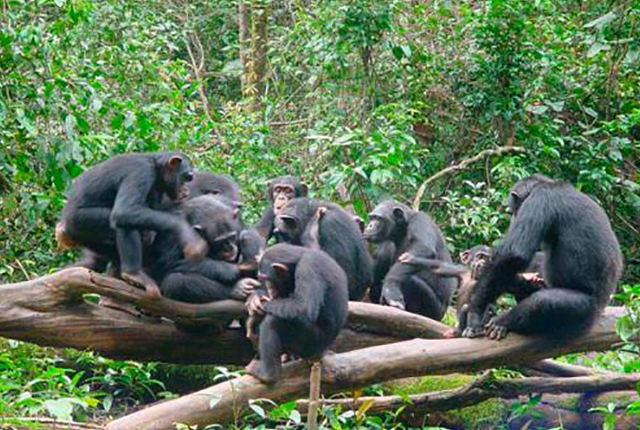 If you are a nature lover and want to escape from the hurly-burly of the city life, then the Tacugama Chimpanzee Sanctuary located in close proximity to the picturesque village of Regent will be a perfect place for you. The amazing sanctuary in the western forest reserve is home to orphaned and captured chimpanzees. Eco huts, fresh forest breeze, rainforest, extraordinary creatures, waterfalls, surrounding villages all will make your one day trip worth a while.
Martello Tower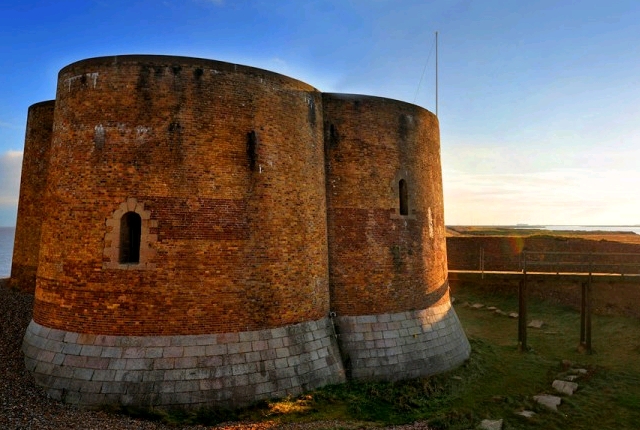 The Martello tower built to guard the Freetown from frequent attacks during the 19th century is of a great historical significance. The tower was built on the Tower Hill in round shape has served as a powerful artillery several times. It is also said that a water tank at the base of the tower served as one of the major water supplies for the town in the early 1870s. Climb up the tower to enjoy the magnificent views of the city and learn more about the historic monument.
National Railway Museum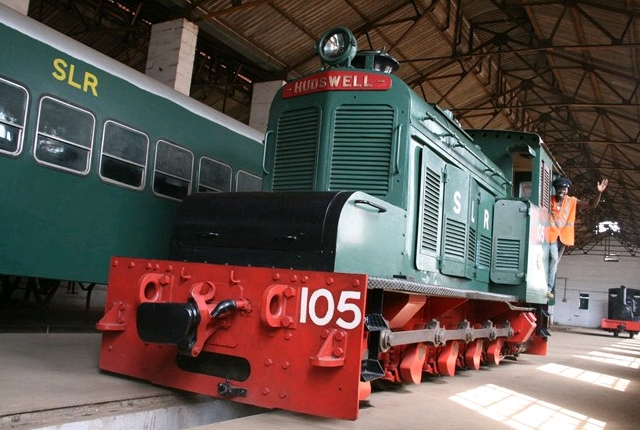 The museum was established by Col. Steve Davies MBE and his team after the state railway was shutdown in 1974. A locomotive shed has been converted into the museum and it includes a lot of interesting collections of locomotives, which were built in UK. The collections are historical heritage asset of Sierra Leone and include hardware assets, photographs, headlamps, tickets, wage boxes, etc.
Tokeh Beach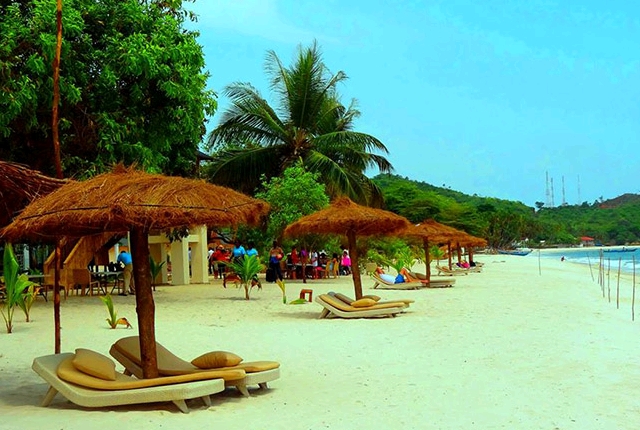 The white sand beach which was the favorite destination of the French Supermodels in 1980s is a popular tourist attraction today. Cheerful surroundings, pleasant weather conditions, peaceful environment, clear waters, lush vegetation in the backdrop all attract the tourists.
Turtle Islands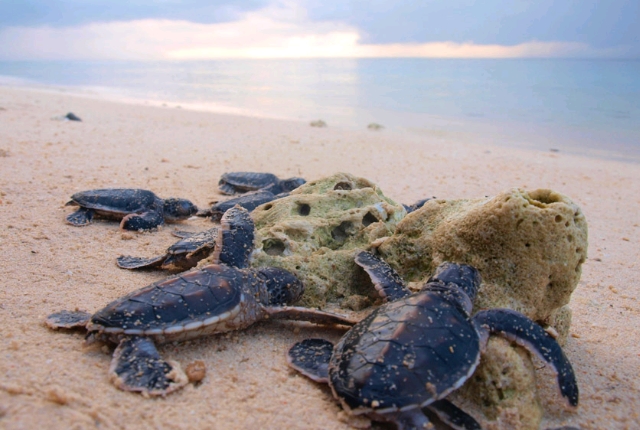 Situated off the southwest peninsula, Turtle islands is a group of eight isles, which are habited by the community of fishermen. It takes 3 hours to reach these remote islands by speedboat. Fishing and swimming in the fresh and clean water makes a trip to this island a truly fascinating experience.
Yawri Bay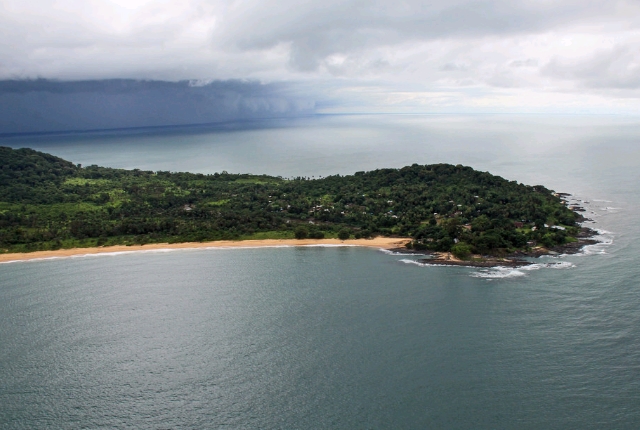 Located along the southwestern coastline of Sierra Leone, Yawri Bay is approximately 60 km away from Freetown. This shallow coastal wetland spans include intertidal mudflats, which are primarily backed by mangrove swamp that are interweaved with a network of rivulets. These mudflats are home to hundreds of birds and support a fishing industry too.
Lakka Beach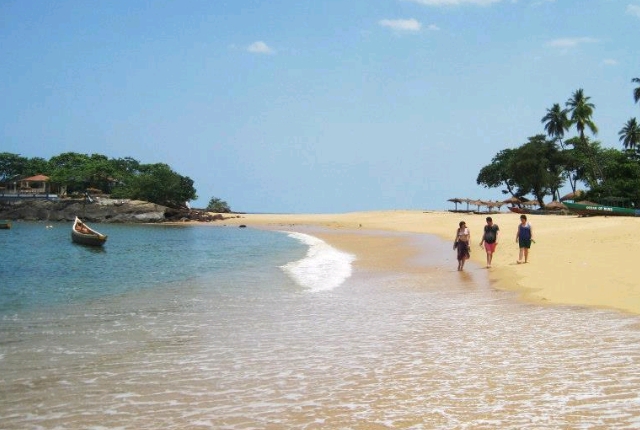 Lakka is a coastal town situated 15 miles to the west of Freetown. Fishing and tourism is the main industries of this town. The Lakka beach is the most romantic Atlantic coastline. It is easily accessible, yet it is away from the hustle and bustle of the Sierra Leone city. If you are looking for a unique and relaxing vacation experience then this stunning beach is just perfect for you.
Tiwai Island wildlife sanctuary, Tiwai
If you are a wildlife lover as well as a nature addictive person then Tiwai Island wildlife sanctuary is the best destination for you. The Island will offer spectacular natural views and Tiwai Island wildlife sanctuary is an additional an entertainment sector. This Island is an inland of the Moa River. A number of the species of the including the hippopotamus can be observed here.
Gola Forest Reserve, Kenema
The Gola Forest Reserve is the largest rain forest of the lowland area of Sierra Leone. This part of the county is known as the green diamond of Sierra Leone. The forest is being given so much importance as it holds most of the threatened wildlife. It's located at Kenema District and includes some portions of Gaura, Tunkia, Nomo and Koya.
Cotton tree, Freetown
Cotton tree is may be an ordinary tree at Freetown, but it contains extraordinary significance. It's a symbol of freedom of the Africans from the slavery. At this place the Afro-American people arrived at first. They stop at this place under the big cotton tree when they got their land as free land. They gather to sing and thank God for their freedom. This old cotton tree has been standing there for so long. The Supreme Court is located near the tree.
If anyone is thinking to plan a vacation tour or a honeymoon trip, then Sierra Leone should be at the top of the travel destination list.
RWANDA/ A Country With Unconventional Vision And Leadership
KIGALI – RWANDA, Wednesday February 19, 2020/www.gbafrica.net/ – Since the 1994 Genocide against the Tutsi, Gross Domestic Product (GDP) of Rwanda has risen from $752million to $9.5 billion in 2018, and the GDP per capita has grown from $125.5 to $787 during the same period. Due to Rwanda's internationally recognized universal access to healthcare policy called 'Mutelle de Sante' life expectancy has risen from 29 years in 1994 to 67 years in 2016. Inflation has fallen from 101% in 1995 to 1.1% in 2018 and Rwanda has jumped over 100 places in the World Bank Doing Business Index, today ranking 38th globally and 2nd in Africa.
Furthermore, with the 9 Year Basic Education policy, Rwanda has seen the average expected years of schooling rise from 6.2 years in 1995 to 11.2 years in 2017. These numbers, both the increases and decreases, are not merely statistics on paper, they reveal a people who have taken the reins of destiny into their own hands. Following the defeat of the genocidal forces by the Rwanda Patriotic Army rebels led by now president, Paul Kagame, many highly qualified development experts believed that the fabric of Rwandan society was irrevocably torn asunder. Over one million people had been killed in less than 100 days, over 3 million had fled the country to refugee camps in Tanzania, Burundi and the DRC (then Zaire), the national treasury was looted and there weren't even pens and paper in government departments.
Speaking to members of the Australian chapter of the YPO (Young Presidents Organization) in May last year President Kagame was asked this question, "experts say that a turnaround from a cataclysmic event such as genocide is supposed to take a century or at least a generation, how was Rwanda able to do so in only twenty years"? President Kagame mentioned the main aspects of the Rwandan turnaround; thinking big, having a vision, refusing to get stuck in the status quo, believing in, and having faith in the vision and, lastly, making sure that the journey is inclusive by bringing people in and creating possibilities for them to make their contribution.
Rwanda does not have the usual ingredients for economic transformation. It does not have a wealth of natural resources such as oil or diamonds, it is landlocked, it has one of the highest population densities in the world. However, Rwanda has a will to build a better, more prosperous nation.
What Rwanda did was put together a development plan called 'Vision 2020'. This plan envisioned a Rwanda that was middle-income and knowledge-based. With a GDP growth rate which was dominated by double digits over the last 10 years, we are reaping the fruits of the ambitious plan.
One of the fruits is the emerging MICE (meetings, incentives, conferences and events) sector. Who could have imagined that 25 years after the Genocide against the Tutsi, Rwanda would become home to one of the most iconic and most expensive buildings in Africa, the KCC (Kigali Convention Center)? The KCC, a venue that includes a five-star hotel and conference facilities that can host over 5,000 delegates, will this year host, among other world class events, the Commonwealth Heads of Government Meeting (CHOGM). To date, KCC has hosted the African Union Heads of State summit, the Transform Africa summit as well as a myriad of regional and international events and conferences.
The KCC has not been the only such 'out of the box' investment that the Government of Rwanda has made to create value where no one expected. A decade or so ago, the Government insisted on building the country's very first five-star hotel, the present-day Kigali Serena hotel. Our development partners baulked at the investment, saying that there was no need for such a high-end facility. The Government, believing in its vision, went ahead and built the hotel thereby creating the anchor accommodation facility that opened Rwanda to the opportunity of becoming a regional destination for business travel and MICE. The country now has five 5-star hotels and more are opening up this year. Furthermore, high end accommodation establishments have opened their branches across different parts of Rwanda. To create the ecosystem that a vibrant MICE sector needed, the national carrier Rwandair was established, investments in skills and capacity building were made and the private sector was encouraged and supported to invest in the sector.
Because the Government refused to take a laissez-faire attitude to the development of the MICE and the overall tourism sector, investments that we have registered in the sector as the Rwanda Development Board have totaled $1.5 billion since the year 2000. Hotel rooms have increased from 623 in 2003 to 14, 866 in 2018, tourism revenues have jumped from $131 million in 2006 to over $300 million with MICE tourism revenue numbers growing from inconsequential numbers in 2000 to $55 million in 2018. We expect that all the numbers will grow by at least 10% per year and projections show that the tourism sector will be worth $800 million by the end of 2024.
This might seem ambitious, but we believe in our vision and we are actively working towards fulfilling it. That is why we partnered with different partners, including but not limited to Arsenal FC and Paris Saint Germain, English and French football teams respectively, to market Rwanda as a destination for tourism, MICE and investment. That is why Rwandair is increasing both its fleet as well as its destinations in Africa, North America, Europe and Asia and that is why we are currently building a new international airport in Bugesera, on the outskirts of Kigali, in partnership with Qatar. In addition, we have taken an active role in building an Africa that freely trades with itself through the African Continental Free Trade Area (ACTFA) and internally we have reformed both our business environment and visa regimes.
The business community has followed our lead. Last year, we registered over $2.4 billion in investments on the back of over 8% GDP growth. Leading global businesses such as Volkswagen, Motorola Solutions, Andela and Radisson today provide jobs to young Rwandans graduating from global institutions of learning that are based in Rwanda such as Carnegie Mellon University. In addition to the recent opening of the first smartphone factory by Mara Phones; companies including Volkswagen (in partnership with Siemens), Ampersand, and Safiride are also rolling out environment friendly transport solutions through electric vehicles and motorcycles on the street of Kigali and other parts of Rwanda.
When we tell businesses that Rwanda is the right place to invest in, we are confident that they will find the right environment to thrive. Why? Because we built that environment.
Mr. Zephanie Niyonkuru is the Deputy Chief Executive Officer, the Rwanda Development Board. The Rwanda Development Board is a one stop shop for investors, bringing business registration, investment promotion, tourism, ICT development, SMEs, human capacity development, privatization and specialist agencies under one institution.
– Zephanie Niyonkuru
(Source: Forbes Africa)