10 Overwhelming Tourist Attractions in Sierra Leone
SIERRA LEONE, AFRICA, January 19th, 2020/www.gbafrica.net/ – After more than a decade of civil war – one of the most brutal and destructive that West Africa has ever seen – and an unexpected outbreak of the deadly Ebola virus, Sierra Leone is working hard to get back on track. The efforts are going well, too. Gone are the days of rebel and government divisions. Supporters of the onetime coups and counter-coups are now re-integrated back into society; hardly anyone even mentions the troubles of the 90s.
Sierra Leone is an African nation with pristine nature and fantastic views. Though, the country is less known among the top African tourist destinations, it is a place with fascinating islands, high peaks, beautiful beaches, extraordinary wildlife, vibrant culture, historical monuments, and warm climate. All these make it a perfect winter escape destination.
The country is open for business again! But where to go? Will you choose the salt-sprayed beaches of the Western Region, where palm trees bow to the Atlantic Ocean and old colonial fortresses crumble on the clifftops? Or will you head inland, to where chimps roam the Guinean forests, and colobus monkeys tread the undergrowth of the savannah woods.
Here Are The 8 Tourist Attractions In Sierra Leone;
Mount Bintumani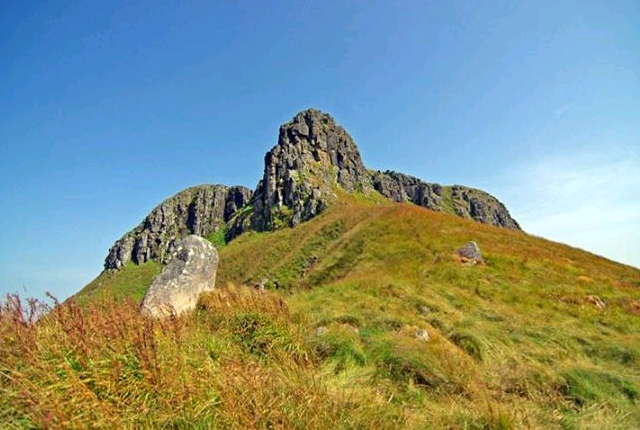 If you are looking for an offbeat experience, then Mount Bintumani, the highest peak in Sierra Leone is the place for you. A hike across the grass plains, rugged rope bridge, high and steep cliffs, the lush vegetation, wildlife are all fun and fascinating.
Tacugama Chimpanzee Sanctuary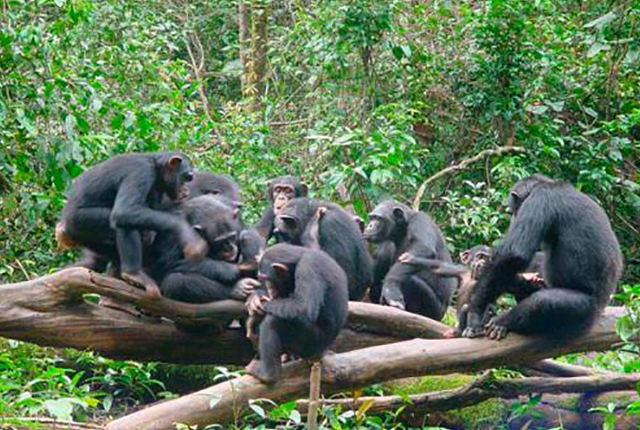 If you are a nature lover and want to escape from the hurly-burly of the city life, then the Tacugama Chimpanzee Sanctuary located in close proximity to the picturesque village of Regent will be a perfect place for you. The amazing sanctuary in the western forest reserve is home to orphaned and captured chimpanzees. Eco huts, fresh forest breeze, rainforest, extraordinary creatures, waterfalls, surrounding villages all will make your one day trip worth a while.
Martello Tower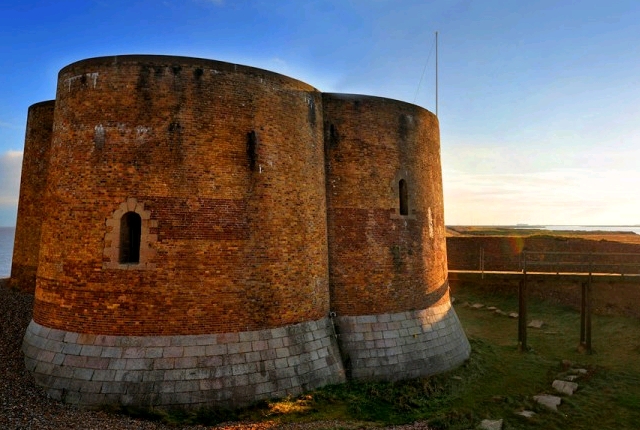 The Martello tower built to guard the Freetown from frequent attacks during the 19th century is of a great historical significance. The tower was built on the Tower Hill in round shape has served as a powerful artillery several times. It is also said that a water tank at the base of the tower served as one of the major water supplies for the town in the early 1870s. Climb up the tower to enjoy the magnificent views of the city and learn more about the historic monument.
National Railway Museum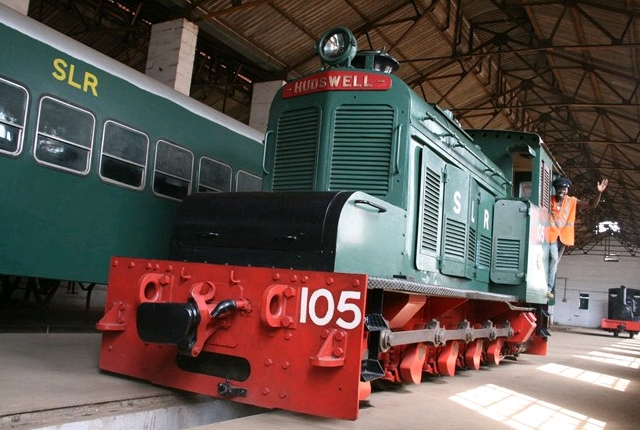 The museum was established by Col. Steve Davies MBE and his team after the state railway was shutdown in 1974. A locomotive shed has been converted into the museum and it includes a lot of interesting collections of locomotives, which were built in UK. The collections are historical heritage asset of Sierra Leone and include hardware assets, photographs, headlamps, tickets, wage boxes, etc.
Tokeh Beach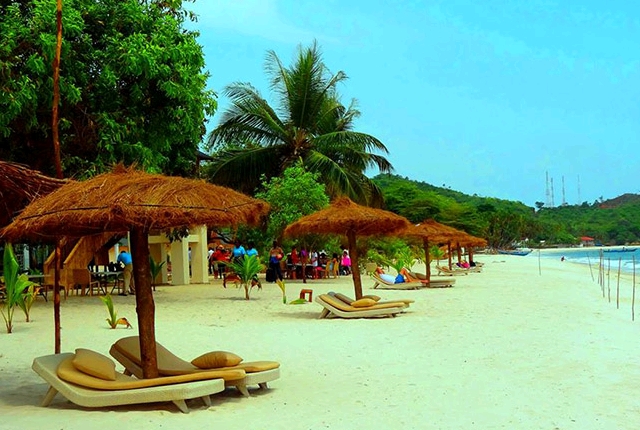 The white sand beach which was the favorite destination of the French Supermodels in 1980s is a popular tourist attraction today. Cheerful surroundings, pleasant weather conditions, peaceful environment, clear waters, lush vegetation in the backdrop all attract the tourists.
Turtle Islands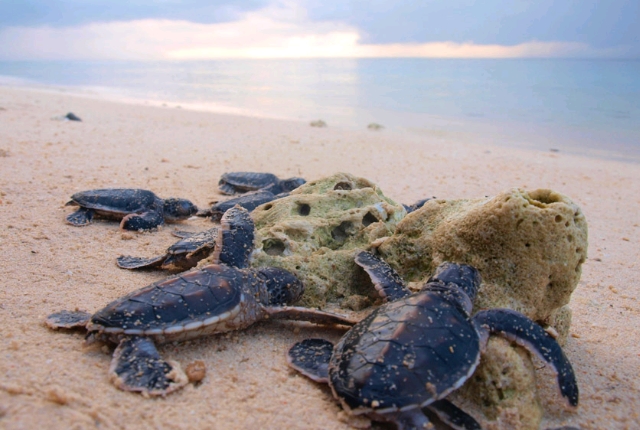 Situated off the southwest peninsula, Turtle islands is a group of eight isles, which are habited by the community of fishermen. It takes 3 hours to reach these remote islands by speedboat. Fishing and swimming in the fresh and clean water makes a trip to this island a truly fascinating experience.
Yawri Bay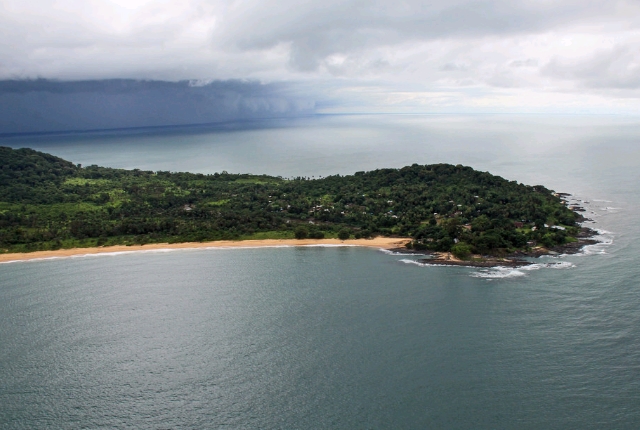 Located along the southwestern coastline of Sierra Leone, Yawri Bay is approximately 60 km away from Freetown. This shallow coastal wetland spans include intertidal mudflats, which are primarily backed by mangrove swamp that are interweaved with a network of rivulets. These mudflats are home to hundreds of birds and support a fishing industry too.
Lakka Beach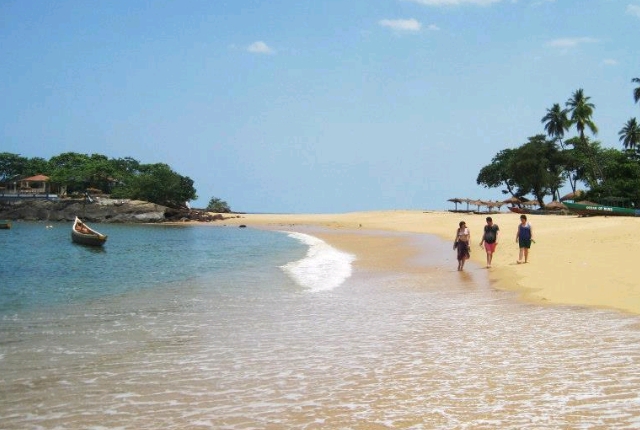 Lakka is a coastal town situated 15 miles to the west of Freetown. Fishing and tourism is the main industries of this town. The Lakka beach is the most romantic Atlantic coastline. It is easily accessible, yet it is away from the hustle and bustle of the Sierra Leone city. If you are looking for a unique and relaxing vacation experience then this stunning beach is just perfect for you.
Tiwai Island wildlife sanctuary, Tiwai
If you are a wildlife lover as well as a nature addictive person then Tiwai Island wildlife sanctuary is the best destination for you. The Island will offer spectacular natural views and Tiwai Island wildlife sanctuary is an additional an entertainment sector. This Island is an inland of the Moa River. A number of the species of the including the hippopotamus can be observed here.
Gola Forest Reserve, Kenema
The Gola Forest Reserve is the largest rain forest of the lowland area of Sierra Leone. This part of the county is known as the green diamond of Sierra Leone. The forest is being given so much importance as it holds most of the threatened wildlife. It's located at Kenema District and includes some portions of Gaura, Tunkia, Nomo and Koya.
Cotton tree, Freetown
Cotton tree is may be an ordinary tree at Freetown, but it contains extraordinary significance. It's a symbol of freedom of the Africans from the slavery. At this place the Afro-American people arrived at first. They stop at this place under the big cotton tree when they got their land as free land. They gather to sing and thank God for their freedom. This old cotton tree has been standing there for so long. The Supreme Court is located near the tree.
If anyone is thinking to plan a vacation tour or a honeymoon trip, then Sierra Leone should be at the top of the travel destination list.
The Newly Discovered Giant Snake Scale Stone Mountain In Thailand
Back in time, the story of a cursed Lord. At The Khong Long lake in Bueng Khong Long District, Bueng Kan province, Thailand; There was all land before the lake was found (refer to the story). It is the location of a city named Rattapa Nakhon, the city ruled by a Lord named Ue-Lue. The Lord's wife called Gaewganlaya and his daughter named Kiewkam which later married the Sampanta Lord. Kiewkam and Sampanta had a son named Fahoong (or Fahung)
Fahoong was an intelligent and a handsome man. One day he accidently met a beautiful lady in middle of nowhere, her name was Nakkarintrani. Because of her beauty, it wasn't difficult for him to fall in love with her. It was love at first sight, their feeling for each other was like they had known each other for ages. They made time to meet each other often, until he can't wait no more. He asked her to marry him and move to stay with him in the palace.
Nakkarintrani was very happy to know that Fahoong loved her and wanted to marry her, but she was afraid if Fahong won't loved her after he knew she isn't a human. Nakkarintrani is a serpent or naka. She transformed herself into a women look because she saw him at first and wanted him to be impressed.
Nakkarintrani went back to the Nakarat Kingdom and told her father about marrying Fahoong who was a human. The Naka's Lord was worried about his daughter because there was not even one time that Naka will have successful relationship with human. Anyway, the Lord couldn't stop his daughter from her love power.
The wedding was arranged as a huge ceremony for 7 days in both Rattapa Nakhon and the Nakarat Kingdom. To approach the greatness and relationship between the two kingdoms, The Naka's Lord gave a heraldry crown jewel to the Lord Ue-Lue and asked the Lord Ue-Lue and people in Rattapa Nakhon to take care of Nakkarintrani while no one in Rattapa Nakhon knew that Nakkarintrani is a daughter of the King of naka.
3 years later, Fahoong and Nakkarintrani still had no baby because the nature of serpent and human cannot breed together, that caused of the suffering for both of them. Nakkarintrani got very sick, so she transformed back to be snake. A servant came in and saw Nakkarintrani becoming a snake, she screamed with the fear and ran away.
The story of Nakkarintrani becoming a snake went viral, people in Rattapa Nakhon and the Lord Ue-Lue were very upset about Nakkarintrani was a Naka. She tried to transform herself back to a human look but it couldn't help to calm the situation. People including the Lord Ue-Lue deprecated Nakkarintrani.
Nakkarintrani was evicted mindlessly. The Lord Ue-Lue sent a letter to the Naka's Lord to come and take his daughter back. Fahoong felt really depressed that he couldn't help his lover.
The Naka's Lord who loved his daughter for his life, got very angry at people in Rattapa Nakhon for treating his daughter in that way. He came to pick his daughter up and asked for the heraldry crown jewel back. The Lord Ue-Lue couldn't give it back because he already used it for making something else. That even multiplied the anger for the King of Naka, he shouted out loud that he will come back with his warriors to destroy Rattapa Nakhon become disappeared.
At the same night, the King of Naka went back to Rattapa Nakhon with his warriors, they destroyed Rattapa Nakhon and killed Rattapa Nakhon people. No one could fight the Naka power, Rattapa Nakhon was drown underwater becoming the Khong Long lake. The Lord Ue-Lue was cursed to become a Naka and couldn't go out of Khong Long land, until The Khong Long will again become a big city.
Nakkarintrani didn't know that her father would destroy the city, she went there after the war to find her lover, Fahoong. She was looking for him from Khong Long lake to Song Khram river but couldn't find him. She went home with sadness.
By the way, the nakas didn't destroy all the places in Rattapa Nakhon, there were 3 temples that weren't destroyed; Wat Gaew Fah (Wat Don Gaew), Wat Pho Thi Sat (Wat Don Pho), and Wat Dan Sawan (Wat Don Sawan).
There is a riverbed called "Huay Nam Mao" that connects Khong Long lake to Song Khram river. Nam Mao refers to alcohol drinks that compares to the love that Nakkarintrani had for Fahoong which made her became blind or drunk.
The Giant Naka rocks are located in Phu Langka National Park, Bueng Kan, Thailand.